CREIGHTON ISLAND IMPROVEMENTS CONTINUE
RAF Ambassador Eric Davis, his father Gary, RAF Ambassador Joe DeLeon, and RAF Florida Liaison Bobby Capozzi were on hand to accomplish more goals at Georgia's Creighton Island the weekend of July 28-29.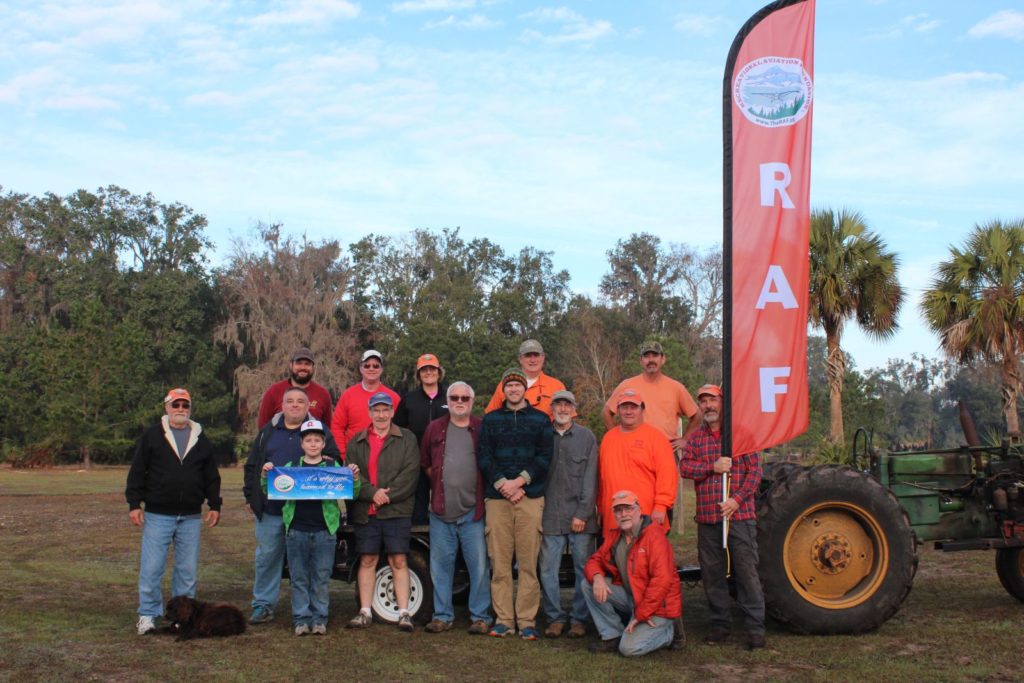 Bobby flew in 300 lbs of new grills and concrete, which were installed by Joe and Gary who also repaired the pavilion lighting and installed wooden privacy shutters on the showers and bunkhouses.
Eric repaired the hydraulic system on the Case loader and removed the remaining stump, allowing them to widen the run-up area on the south end of the runway.
"The area still requires some smoothing, but is more or less ready for use depending on aircraft type," Eric said. In addition to the larger run-up area, it also makes available about 100 additional feet of take-off space.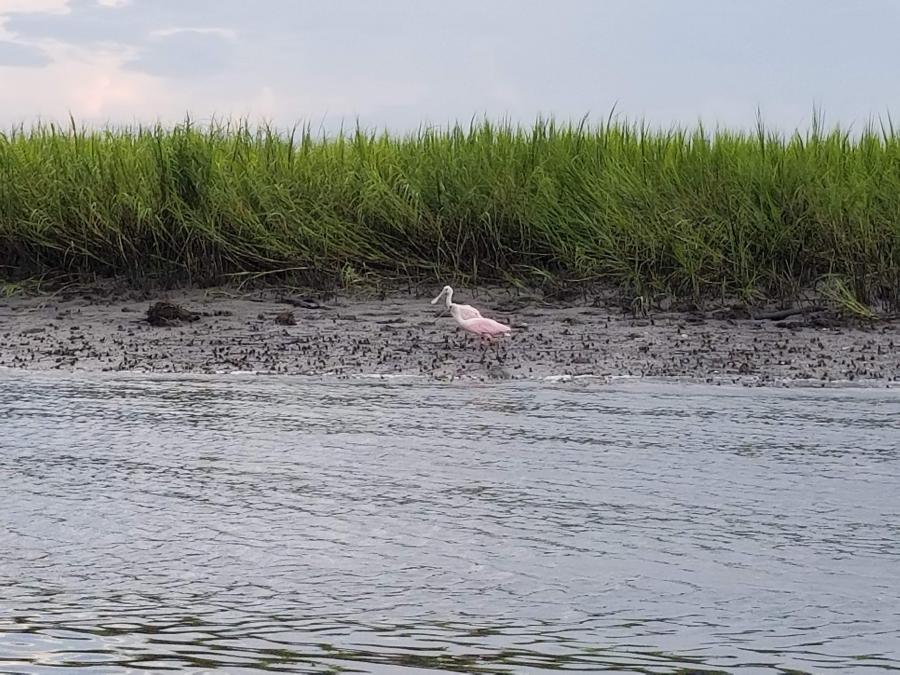 Saturday evening, Eric boated around the island to take in the views from the inter-coastal waterway. "I saw a flock of Roseate Spoonbills, which were once a threatened species," he said. Eric's wife Maureen is a member of the Atlanta Audubon Society and the couple is planning to host a weekend on the island during migration season. Dates TBD.
Eric also completed a fencing design based on input from both professionals and people who have fenced their own property. He and Bobby will explore costs and purchasing options.
As a safety requirement, anyone desiring to fly in during non-scheduled events MUST obtain permission from the owner. You MUST contact the owner 24-hours prior to arrival to obtain a runway report. No landings are authorized unless you have spoken with the owner.
Scheduled events will be posted on the Airfield.Guide website. Check for cancellations due to weather or adverse field conditions 24-hours prior to the event.
Submitted on August 3, 2018