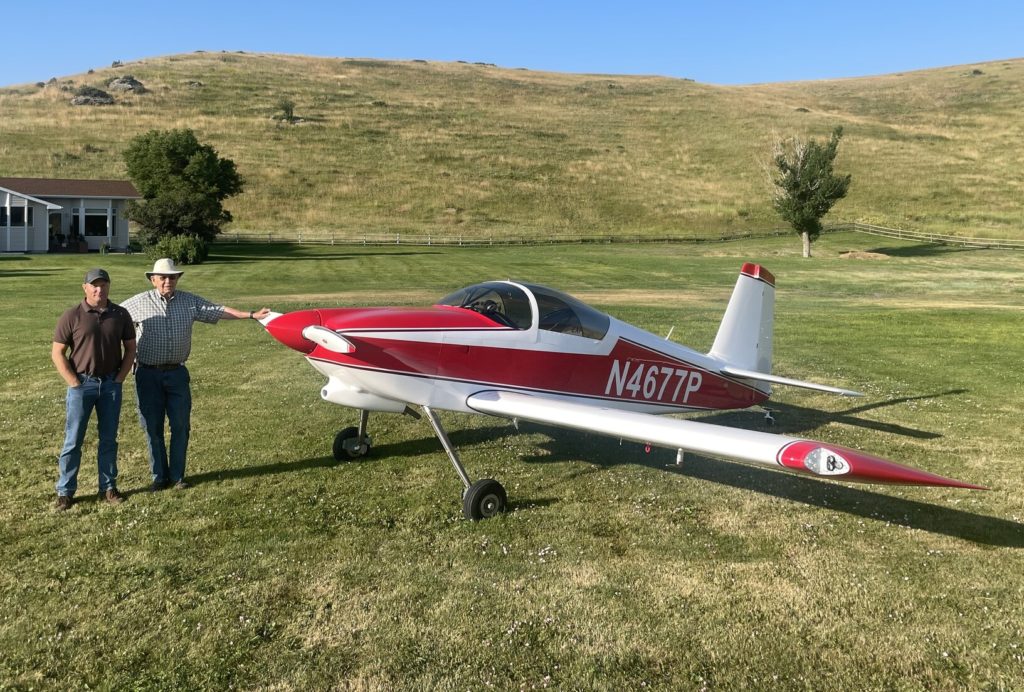 Dan Prill of Sand Coulee, Montana, has interests as varied as the snacks aisle at your supermarket. From flying his Cessna 185 off his own airfield, to the slower pace of trolling for fish in his kayak.
For many summers, Dan and his wife Margie flew their SuperCub on floats to his family's rustic fly-in fishing lodge on Prill Lake in Saskatchewan. The couple treated fly-in guests to comfortable rooms, mornings fishing in the lake, abundant meals of fresh-caught walleye, Margie's homemade blueberry pies, and a cooler full of adult beverages, all flown in.
Dan found time to learn to play the fiddle, and enjoys bluegrass music. At the time of this writing, he and his son Ted are preparing to fly the RV-7 that they completed in his shop at home in Sand Coulee. Their youngest son's family lives close by, and their daughter is fulfilling a Navy career, currently based in San Diego.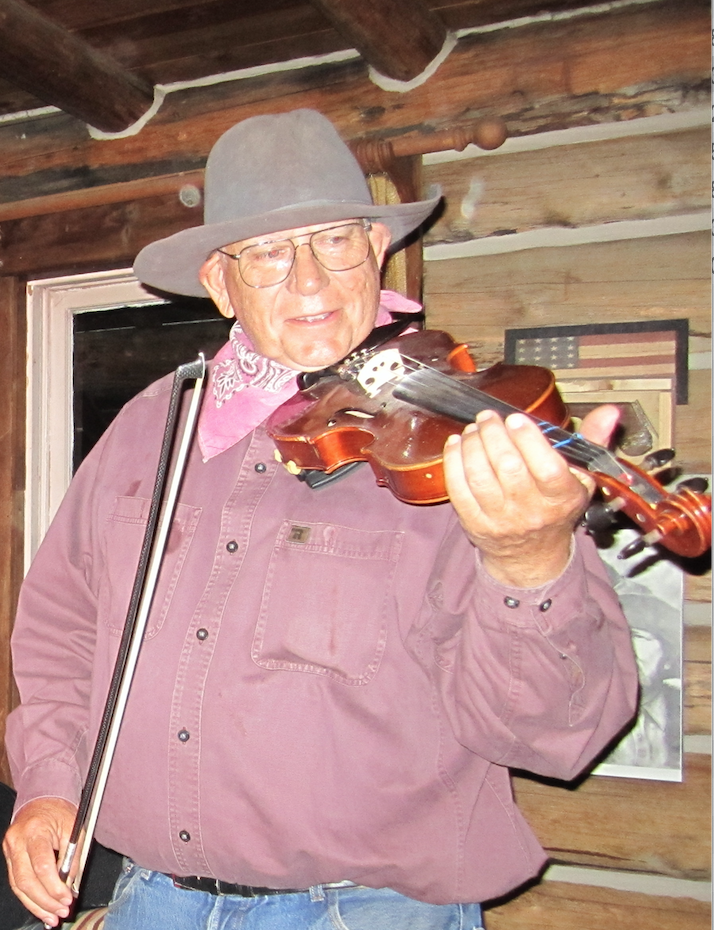 Engineering runs in Dan's family, and Ted and his twin brother Tom surprised Dan with a custom fabricated kayak trailer that he uses in Montana and Arizona to enjoy river and lake fishing. Dan and Margie also find great sport plying the Arizona, California, and Nevada deserts on their side-by-side, basing out of Quartzsite, Arizona in the winter.
A founding director of the Recreational Aviation Foundation, Dan served on its board for ten years; eight years as Vice President. "The RAF is especially proud of Dan's work throughout the approval and construction of Russian Flat airstrip in Montana's Lewis and Clark National Forest," RAF Chairman John McKenna said.
"The RAF has always taken the 'high road' when dealing with policy makers. Our data is science based, and we approach issues in a kind and courteous manner," Dan says. That approach had results, and in cooperation with the Montana Pilots Association, and the USFS District Ranger, the first new airstrip on U.S. Forest Service land in over forty years was opened for public use. Dan stayed on the task throughout seven years of meetings and two more years of construction, with all RAF and MPA volunteer labor. His efforts earned him an RAF Golden Pulaski Award, which honors exceptional volunteers for their hard work on behalf of the RAF.
"While working in Montana, we formed our mission and learned the right way to do things," Dan says. The RAF then used those principles to advance its mission throughout the country. Early on, Dan was asked to accompany McKenna and other RAF volunteers to meet officially with federal lands managers in Washington, D.C. He met a half dozen times face-to-face with decision makers, always wearing the signature orange RAF shirt. On one of the trips, he and McKenna were invited to a formal Senate reception. McKenna looked at Dan in his orange shirt and jeans.
"You packed a white shirt, tie, and jacket?" McKenna asked.
Dan took a cab to the closest menswear store, took out his credit card and bought new black shoes, slacks, white shirt and sport jacket to be appropriately dressed. "I did buy an orange tie," he quipped. His time and expense paid off. As a result of those meetings, the USFS Planning Rule now acknowledges the importance of recreational aviation.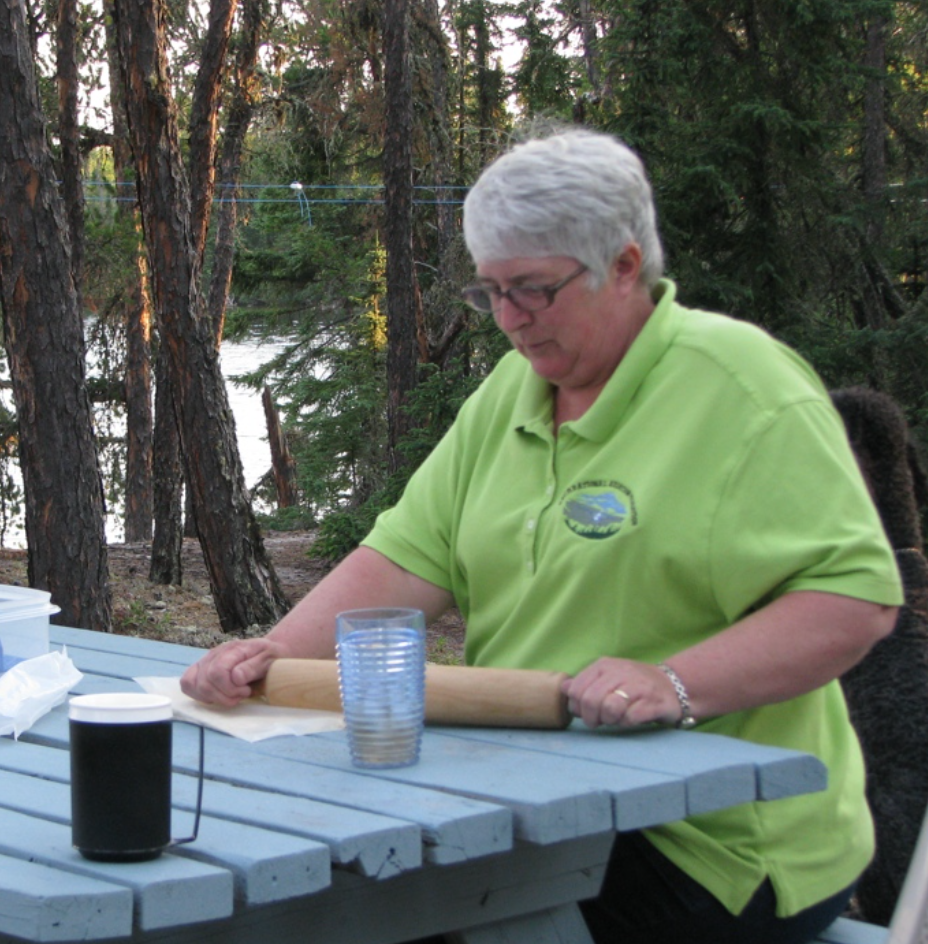 Margie is just as devoted to the RAF mission, and has helped staff many trade shows and events. She cooks, serves, and turns out sweet baked goods at fly-ins, cheerfully including KP duty, and keeps the kids entertained with games and activities. Margie also serves as an RAF VP of Appreciation and has hand-written over a thousand thank you cards – and counting.
Prills have always included their family in their pursuit of recreational aviation, and both Ted and Tom are pilots. Tom and Dan helped roof the pilot shelter at Ryan Field. Dan and Margie have included their grandkids in aviation activities since they were tots, and the photogenic kids have appeared in many Ryan Field images. "We know how important it is to preserve this opportunity for future generations," Margie says.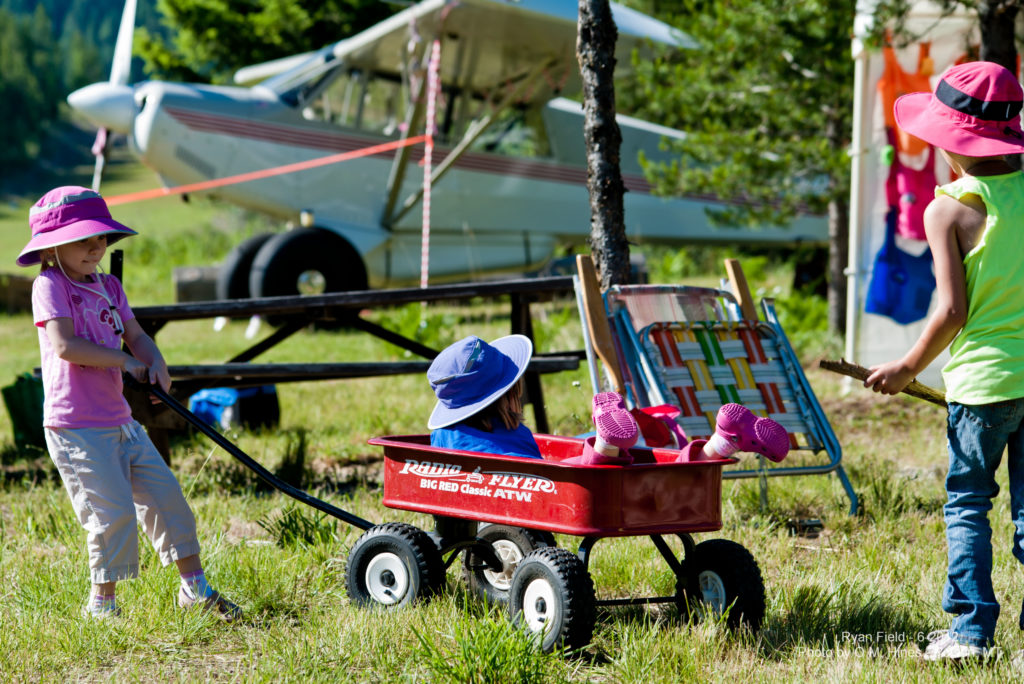 "Margie and I treasure the friendships we've made during our association with the RAF," Dan says. As Director Emeritus, Dan still advocates for the RAF. He urges others to "support the organization by volunteering or donating, and enjoy the resources of recreational and backcountry airstrips. It's why we do this. It's why we learned to fly, so go enjoy them," he adds.
Submitted July 14, 2023.