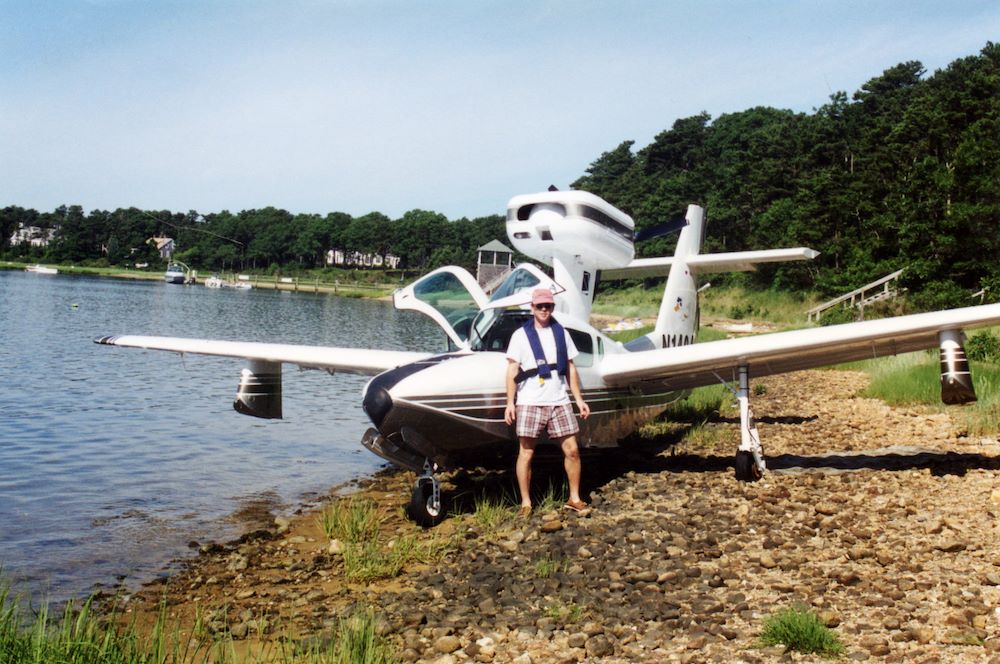 If you are pondering the future of GA, innovator, pilot, and businessman Dan Schwinn has a robust and positive message for you.
Dan, an MIT graduate, put his imagination to work decades ago and launched Shiva, a highly successful manufacturer of global communications devices. Aviators may know of him through his current enterprise, Avidyne, that he founded in 1995, driven by a passion for innovation, safety, and simplicity.
The genesis of Avidyne began when Dan started flying and owning aircraft. Interacting with the various avionics, he decided, "This can be done better. I see lots of room for improvement," and he began innovating, resulting in an array of products for GA, business aviation, and rotorcraft. All manufacturing is done in Melbourne, Florida, with a commitment to timely delivery.
Dan is excited about aviation's next decades. He pointed out that a lot of new and interesting products are on drawing boards for owner-flown aircraft. Among Avidyne's innovations are its autopilot that assists pilots in avoiding departing from or returning to a normal flight envelope, a bit like a vehicle's automatic braking system. The functions are called Envelope Protection and Unusual Attitude Recovery. A client exclaimed to Dan, "That thing saved my life."
The company is developing a form of Artificial Intelligence Pilot Assistance that it demonstrated at Oshkosh last year to a very receptive crowd. Dan also described a takeoff monitoring system that could activate in the event of an engine failure on takeoff, showing emergency options, and boosting the pilot's situational awareness.
As a leader in some of the tremendous improvements in the avionics side of the business, he points out that classic hull designs have proven themselves, and are worth the investment in state-of-the-art safety upgrades. One example is the response to the ADSB mandate. After some initial resistance, the flying public welcomed the increased safety. And as the market broadened and drove more invention and manufacture, products became more affordable. He sees that happening across the flying industry. He even sees the shift away from 100LL as a potential positive, driving engine innovation. "The auto engine is hardly recognizable from twenty years ago," he points out, and aircraft power plants might evolve to models that are more efficient and versatile.

Dan tests the new products in their fleet of legacy Cessna 182s. "We considered replacing the older aircraft, but they are perfectly fine airframes, so we are keeping and upgrading them," he says. He is confident that the future for older aircraft models is secure. "Currently there is a spike in interest in classic aircraft," he says, which should increase the available services and supplies for those who fly them. "I think it's a great phase for classic aircraft. All sorts of airplanes are being invested in, saving them from the beer can recycling bin."
There are several aircraft models in Schwinn's and Avidyne's stable, but one project that proves Dan's love for classic aircraft is his 1947 J-3 "not-quite-completed project." For recreation, Dan flies a Cessna 206 and a Lake Renegade seaplane. When Dan isn't flying or drafting new product ideas, he enjoys tinkering with his 1956 Thunderbird, "because I enjoy getting my fingernails dirty," he adds. He is on the board of EAA, GAMA (General Aviation Manufacturers Association), and stays involved with MIT on its Committee on Aeronautics and Astronautics.
Dan is an enthusiastic supporter of the RAF mission because he recognizes that it drives the passion to experience another very rewarding kind of aviation, and he aspires to be able to spend more time in the backcountry, exploring out-of-the-way airports in the future. Adding to his optimism for the future of aviation, he points out that there are now many sources of information for the pilot wishing to broaden their experience, and the RAF is a credible resource of useful information. The RAF also creates interest in recreational airfields, he said, which justifies their continued use and upkeep. "People see an airplane in a beautiful background, and they say, 'I want to do that.' "
Submitted on April 14, 2022.