DOZENS TURN OUT FOR WORK AT SCHAFER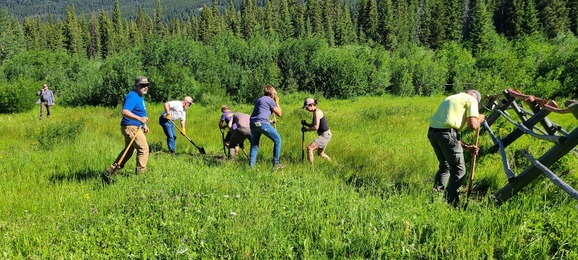 RAF Montana Liaison Scott Newpower reported that 18 planes showed up and about 25 people helped during the annual MPA/RAF/USFS cooperative volunteer work party at Shafer Meadows, 8U2. "Thanks to Montana Aeronautics and Karen Speeg for supporting this year's work party again," Newpower said.
The group completed several projects including replacing the sign board near the ranger station with new plywood that was flown in from Seeley Lake. Both windsocks were replaced. The gate near the campground was repaired. Water from a stream near the airstrip was flooding a portion of the runway and a team cleared a place for it to drain away from the runway. Schafer lies in the Bob Marshall Wilderness, so no power tools are allowed.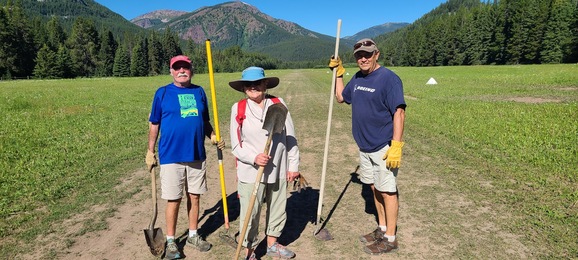 "Thanks to Loren Smith for again providing the pork chop dinner, Pete Smith for bringing it in, and Jeff Patnode for cooking it up for all involved," Newpower added.
For information on Schafer, see the Airfield Guide.
Submitted on July 28, 2022.