ENJOY AIRPORT IMPROVEMENTS AT THE HAVANA (9I0) STARGAZING PARTY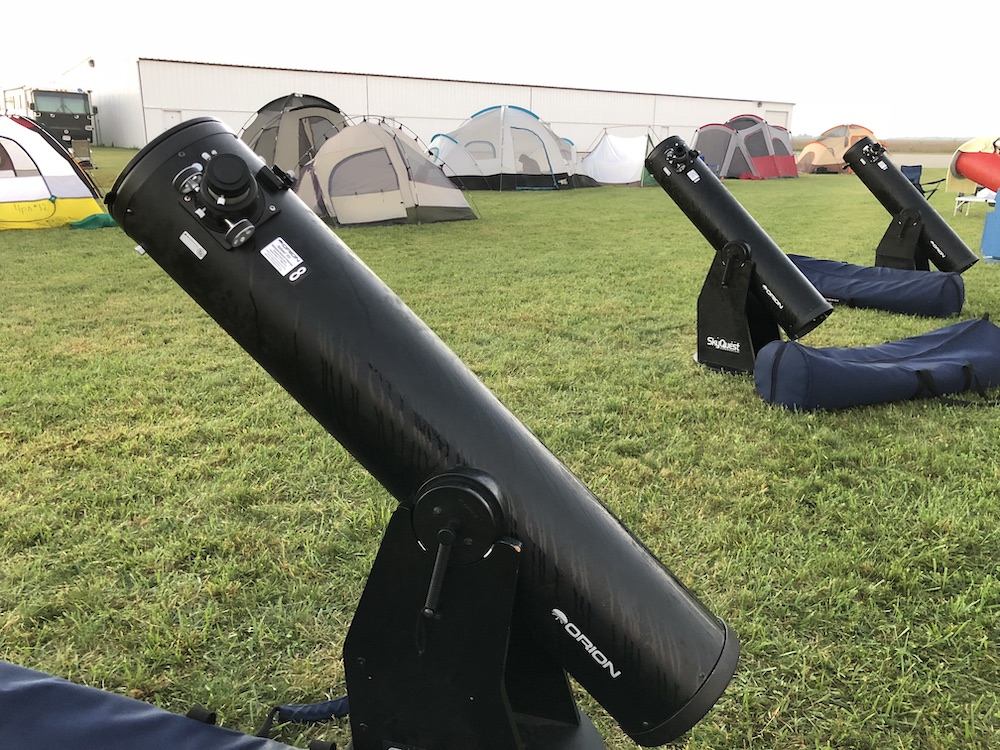 The improvements continue at Illinois' Havana Regional Airport, 9I0. RAF Illinois Liaison Mike Purpura worked with the local airport authority, and local EAA Chapter 1420, and with leverage from an RAF grant, made this multi-year effort possible. In addition to the new four-season men and womens' shower/restroom facility, a patio seating area and RAF fire ring were installed near the pavilion and pilot lounge, in time for this year's stargazing party.
Fly in Friday night, September 16 and camp at the airport for this popular event. Please arrive before dusk. Per NOTAM, field lights will be turned off that evening. A cookout will take place Friday night followed by the Sangamon Astronomical Society and other volunteers providing a dozen high-powered telescopes and viewing guidance. Breakfast will be served Saturday for fly-in campers.
The airport has a courtesy car for those wishing to spend the night in town. Check Airbnb for lodging options. For more information about the event, call 309-253-3300 or 309-397-6926.
For more information about Havana, what Purpura calls "a great little airstrip and small town in one of the few backwaters of Illinois," visit The Airfield Guide.
"Havana, IL is a gem. In the roaring '20's the Chicago gangsters loved coming down to relax, hunt ducks and buy hand rolled cigars from the local shops," said Purpura. "You can still relax, and hunt ducks. You just have to bring your own cigars and enjoy them around the RAF campfire ring."
Submitted August 31, 2022