ENJOY THE NEW CAMPGROUND AT BARROWS FIELD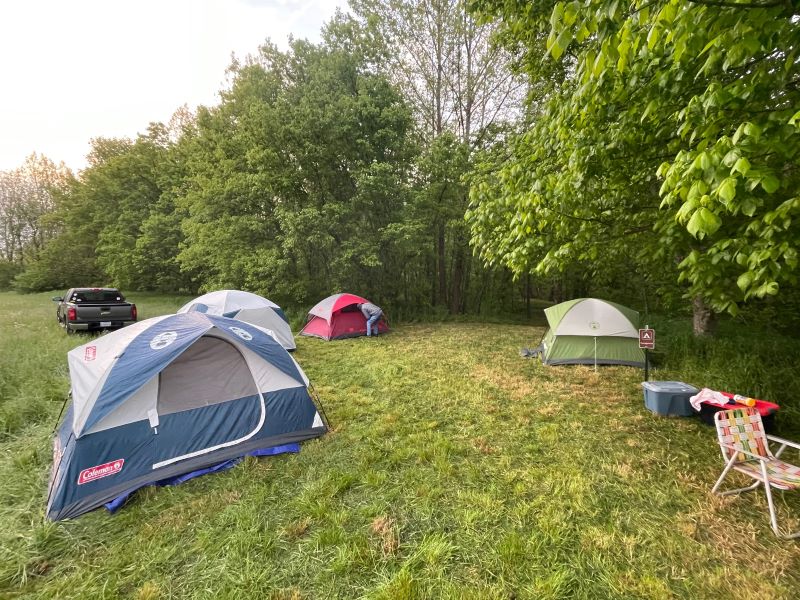 Barrows Field (VA04) is an RAF supported grass airfield near Roanoke, VA in the Shenandoah Valley along the Catawba Creek. Barrows is home to R&B Aircraft, makers of Bearhawk aircraft.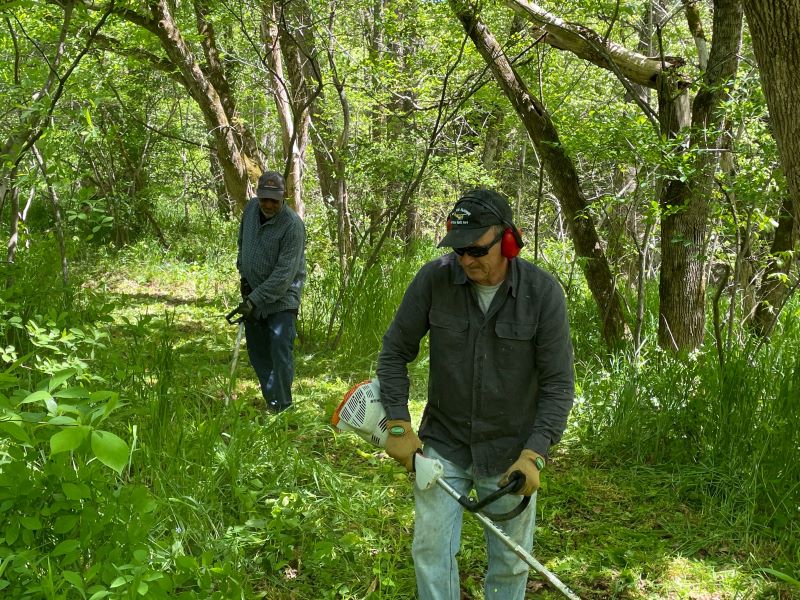 To make the field more of a recreational destination with amenities, owner Bob Barrows requested a little help from the RAF. RAF Virginia Liaison Alan White surveyed the needs and was awarded an RAF grant to take on the project. A work party was held at the airfield over Mother's Day weekend.
The wind kept volunteers from flying into Barrows Field but that didn't stop over a dozen folks from showing up and pitching in. "We accomplished all of the planned activities," White reported, and "A special thanks goes to EAA Chapter 1031 out of Winchester for their great support of this project," he added.
Workers felled trees that were encroaching on the approach. They developed a camping area adjacent to the river, and installed an RAF fire ring. They assembled a picnic table, blazed a new river walk trail from the campground to the existing hiking trail and cleared downed trees from the trails. The group installed signs pointing out the campground and trails. "We all ate lunch at our new picnic table," he said.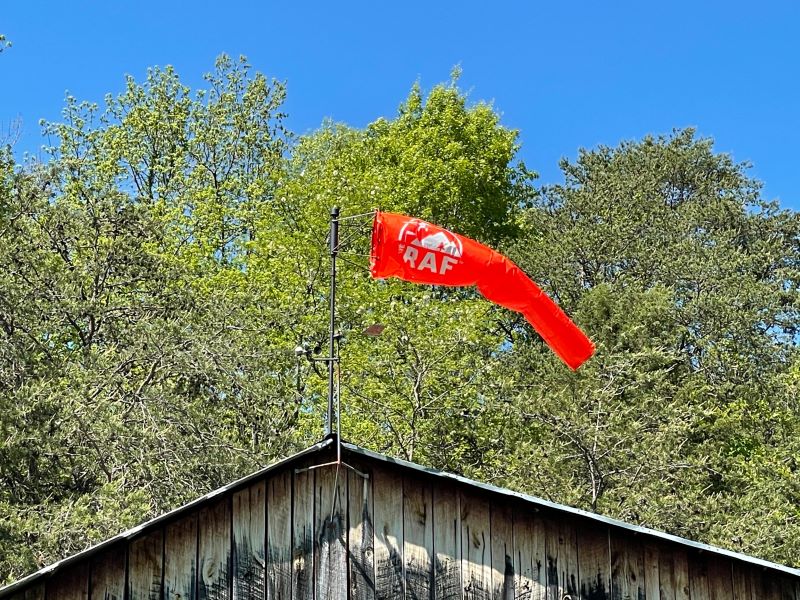 "The finishing touch after any major accomplishment is to raise the victory flag and that's just what we did," White said, adding, "An official RAF windsock was installed and now flies proudly over Barrows Field."
Seven of the crew decided they "had to give the new campground a proper initiation" and pitched their tents. John Ely barbecued burgers, hotdogs and brats with sauerkraut and chili. After dinner the campers enjoyed sitting around the new RAF fire ring.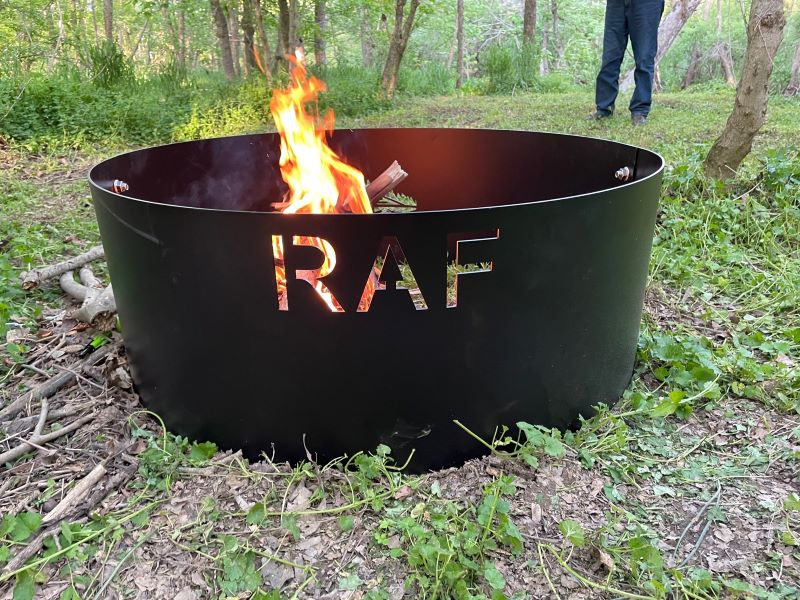 Barrows is home to R&B Aircraft, makers of Bearhawk aircraft, and owner Bob Barrows has included the field in the Airfield Guide.
Submitted on May 13, 2021.