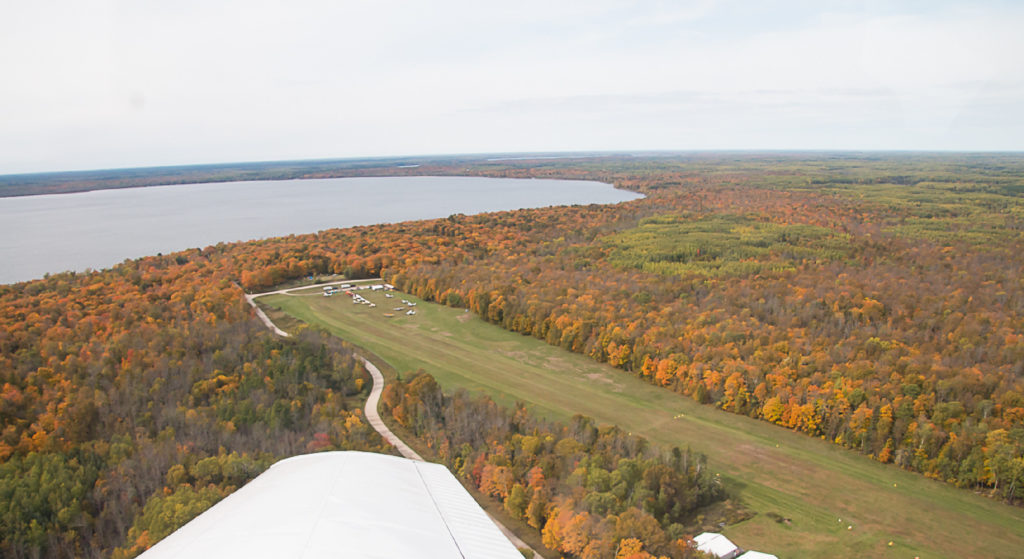 Each month we highlight an airstrip that the RAF has positively impacted. We hope that you will get out and enjoy these airstrips. This month's Featured Airstrip is Bowstring in Minnesota.
Bowstring, (9Y0), is a 2,500 ft grass strip in a beautiful setting just east of Bowstring Lake. The airstrip offers recreational opportunities like camping, fishing and hiking, and it's a good starting point to explore northern Minnesota.
The RAF's involvement with Bowstring airport started in April of 2018, when we received information that an airstrip in Minnesota might be closing. RAF Minnesota State Liaison Kurt Pennuto organized a group to attend an airport commission meeting to discuss the future of Bowstring Airport. With the support of this group, the airport stayed open. At that point, Pennuto began developing a relationship with the Bowstring airport commission.
The RAF was involved in a fly-in in 2018, and, in the summer of 2019, completed multiple pilot campsites at Bowstring using an RAF grant.
Pilots are encouraged to visit this beautiful airstrip. For more information about Bowstring, visit Airfield.Guide.
Featured photo by Joel Wennsman
Submitted on August 1, 2019