FEATURED AIRSTRIP: AMIGOS DEL CIELO, NEW MEXICO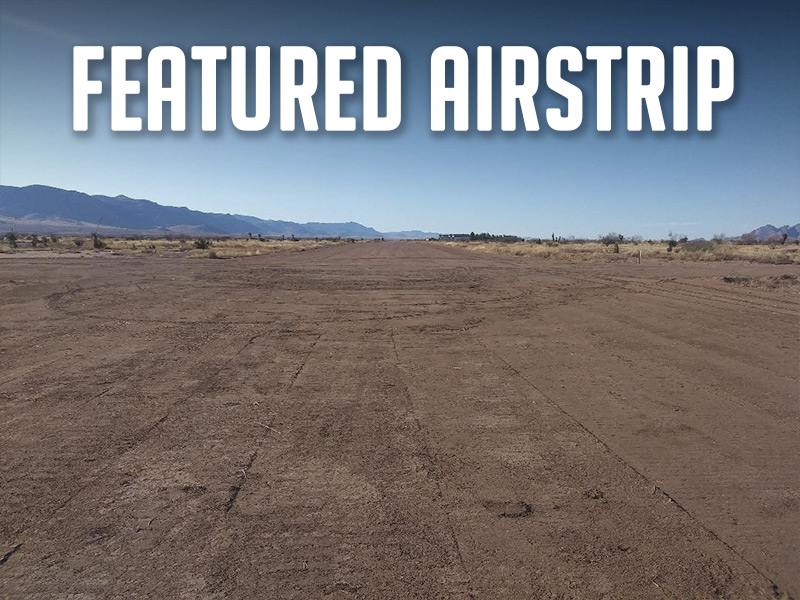 Each month we highlight an airstrip with hopes that you will get out and enjoy these special places. The April Featured Airstrip is Amigos del Cielo, NM.
If you seek mountain views, mountain biking, and truly dark skies – or maybe an indoor movie – the place to explore is Amigos del Cielo airport, NM90 near Rodeo, New Mexico. With a name that literally means "Friends of the Sky," it sounds like a great place to experience.
The runway lies at an elevation of 4,100 feet and is 6,500 feet in length. Its 2,300-ft crosswind runway allows tailwheel aircraft an option during windy days, a common occurrence in the area. The RAF has provided grants for improvements, coordinated by New Mexico Liaison Ron Keller.
In addition to the airplane camping area, a new fire pit and barbecue grill, the remote strip has unique facilities including lodging, hangars, and a pristine 35 seat indoor movie theater. Non-pilots stay at the lodge to birdwatch and stargaze.
There is cell service (primarily Verizon) and WiFi. Lodging, restrooms, and showers are available by arrangement with Airport Manager Peter Jarosak who can be contacted at 219-405-9725 or milehighpeter@gmail.com.
Amigos del Cielo is listed in the Airfield Guide as a permissive airstrip. See Airfield Guide for updated information. New Mexico Pilots Association provides more links about things to do and see in the area.