FEATURED AIRSTRIP: BARROWS FIELD, VIRGINIA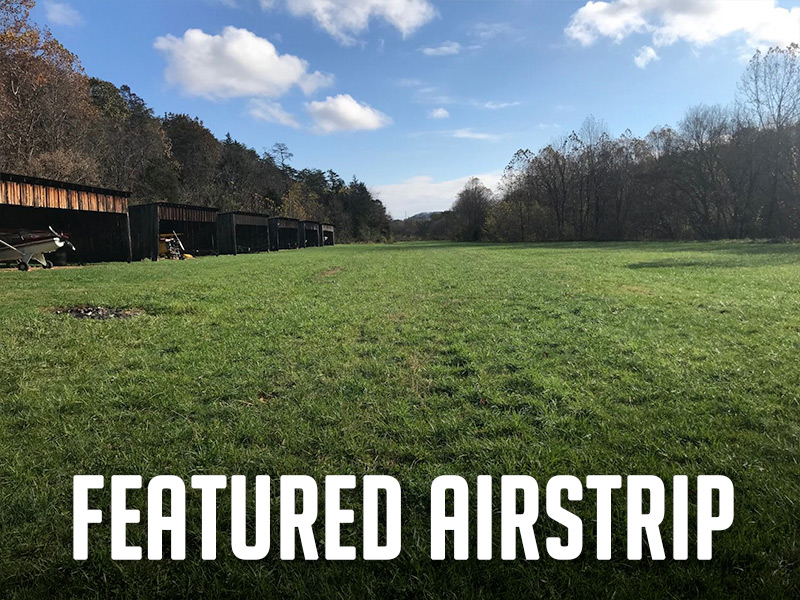 Each month we highlight an airstrip with hopes that you will get out and enjoy these special places. The August Featured Airstrip is Barrows Field, Virginia.
The RAF is pleased to be a supporter of Barrows Field, VA04 along Catawba Creek in Fincastle, Virginia, in the Shenandoah Valley. Barrows is home to R&B Aircraft, makers of Bearhawk aircraft plans and parts. Owner Bob Barrows had requested help from the RAF to make the airfield more appealing for recreational use, and the project fit the RAF mission perfectly. "There are very few airstrips along the east coast that cater to the airplane camper," RAF Virginia Liaison Alan White says, adding, "Owner Bob Barrows wanted to see this become a destination facility."
Last May, White organized volunteers including those from EAA Chapter 1031 of Winchester. Using an RAF grant, they bought supplies and worked together developing a camping area adjacent to the river. Nearby you'll find an RAF fire ring, outhouse and new picnic table. New signage points you to the river walk trail they cleared from the campground to the existing hiking trail. A new RAF windsock flies proudly over the 2,100-foot turf field.
"This will serve recreational pilots of the entire Mid-Atlantic Region," White says. "Bearhawk aircraft hosts an annual fly-in/camp-out that draws Bearhawk airplanes from across the nation and Canada."
Owner Bob Barrows has listed Barrows Field as Public/Permissive use. See the Airfield Guide.
Submitted on July 28, 2022.