FEATURED AIRSTRIP: CREIGHTON ISLAND, GA
Each month we will be highlighting an airstrip that the RAF has had an impact on. We hope that you will get out and enjoy these airstrips. This month's Featured Airstrip is Creighton Island Airstrip, Georgia.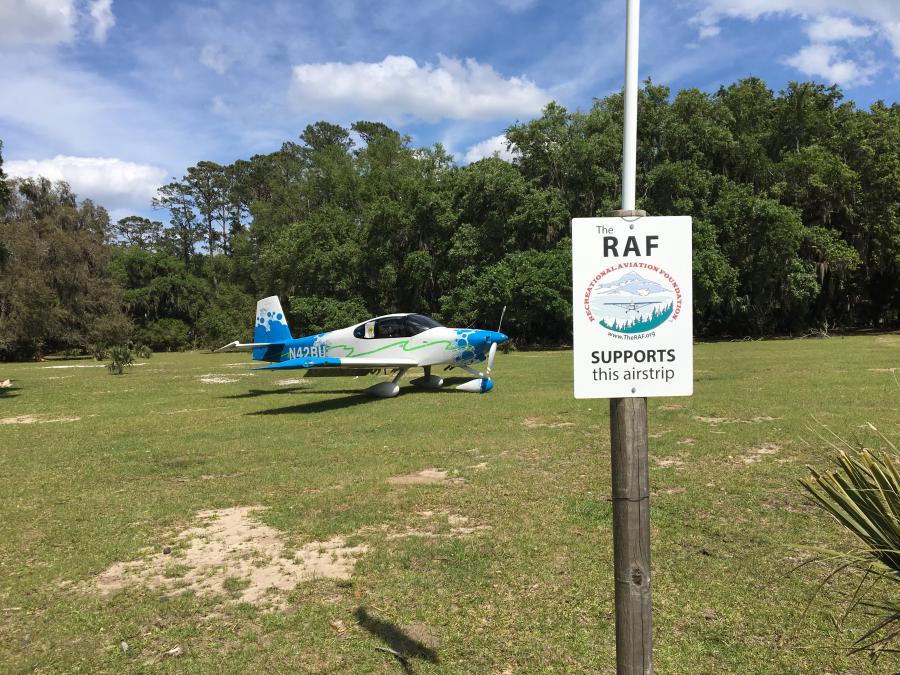 RAF leaders and members have established a collaborative agreement with the Islands airstrip owner to provide airstrip maintenance and upkeep in exchange for provisional use of the airstrip and access to the island and recreational amenities.
A privately owned island, located in Crescent GA, with limited access (aircraft and boat only). Amenities include three cabins, each containing four bunks, a bathhouse with two showers, toilets, sinks, hot & cold (potable) water, covered pavilion equipped with tables, stainless steel sink, propane fueled dual burner stove. There is limited electric service (portable generator only), fire pit, tent camping and cell phone service. Activities include swimming, fishing, deer and pig hunting (permit only), island exploring, nature observation, plein air painting, airstrip maintenance, rest and relaxation.
Submitted On January 4, 2017.