FEATURED AIRSTRIP: KERN VALLEY, CA
Each month we will be highlighting an airstrip that the RAF has had an impact on. We hope that you will get out and enjoy these airstrips. This month's Featured Airstrip is Kern Valley Airport (L05).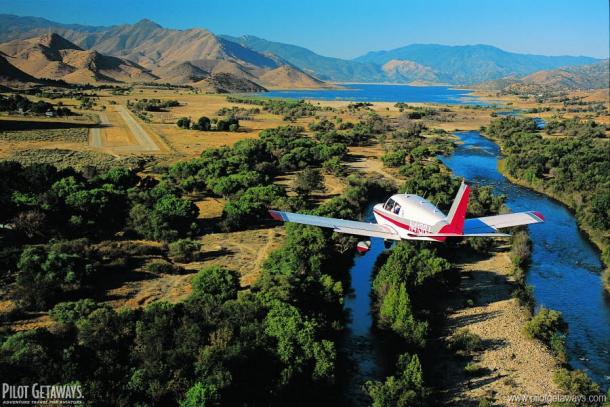 The RAF was instrumental in campground improvements at Kern Valley Airport (L05). The airport is located just south of the mountain-sports town of Kernville near the southern High Sierra foothills. The 3,500-ft asphalt runway is adjacent to the majestic Kern River and just north of Lake Isabella. Within three miles of the airport is world class fishing, river rafting, hiking, mountain biking and spectacular views. The airport hosts the Annual Kern Valley Backcountry Fly-In with camping, barbecue and fly-outs to area backcountry airstrips.
Through a grant from the RAF and donors the old black barrel solar shower was replaced with a new three-stall shower house with sinks, mirrors, and charging ports. Camp next to your airplane and enjoy river and mountain adventure sports in the local area!
There is an on-site cafe, minor maintenance and a courtesy car. The town of Kernville hosts Western-themed activities including the Whiskey Flat Days festival and rodeo.
See Kern Valley Airport for more details; Airnav available.
Submitted on June 2, 2017.