FEATURED AIRSTRIP: LEE BOTTOM, IN
Each month we highlight an airstrip that the RAF has positively impacted. We hope that you will get out and enjoy these airstrips. This month's Featured Airstrip is Lee Bottom in Indiana.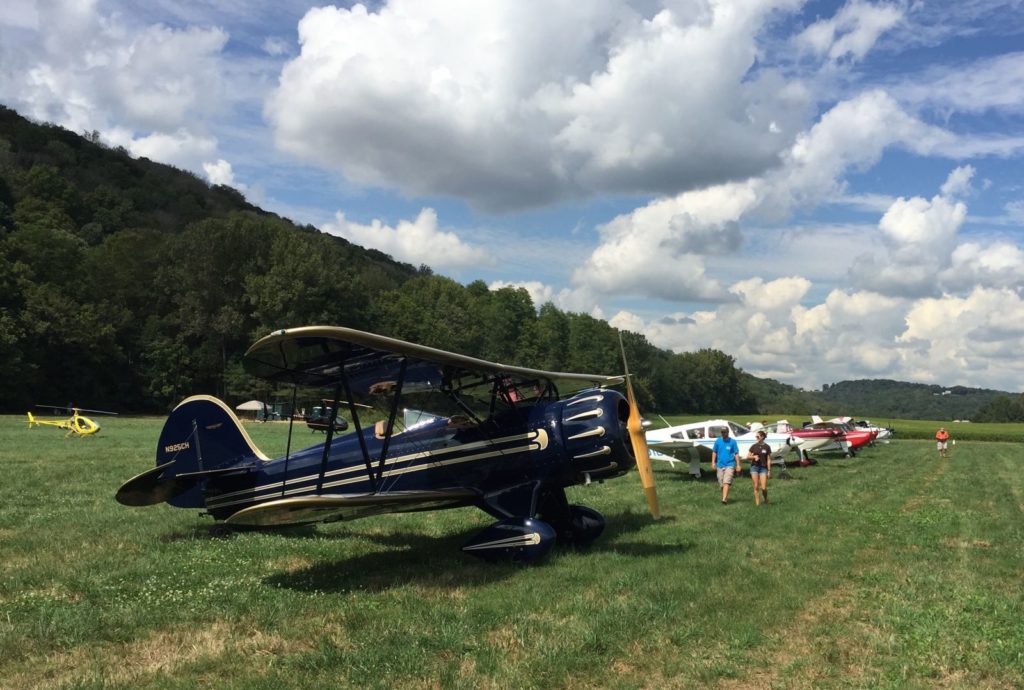 Lee Bottom, (64I) lies along the Ohio River six air miles south of the town of Hanover, IN and 26 nm NE of Bowman Field in Louisville, KY.
The RAF sponsored a campout and "Sinful Sundae" social as part of the 2017 RAF Trail, and donated profits to Lee Bottom Aviation Refuge, the nonprofit that helps maintain the airfield.
The airport is public-use, managed by Rich and Ginger Davidson. Situated along a river bottom, it's a beautiful grass airfield and camping is encouraged with bath and shower on the field, and a one-room cabin available for rent with a reservation. It's a short walk to the river, although access is limited due to the steep bank. Bring your own tie-downs and food as there are no other amenities nearby. Cellular service is limited although a phone is available for use. Bring your lunch and enjoy the picnic shelter and tables. Be mindful that wildlife frequent the field.
At an August 2018 fly-in event, volunteers served 150 brats and nine gallons of ice cream.
"We had to stop counting aircraft at over 100 because we were so busy," said Kentucky Liaison Jeff Smith.
"It was a great day with more aircraft and pilots than have been to Lee Bottom in years," Jeff reported.
Thanks to numerous donations, a generous contribution once again went to the Lee Bottom Aviation Refuge.
Submitted on October 8, 2018