FEATURED AIRSTRIP: NEWPORT, NH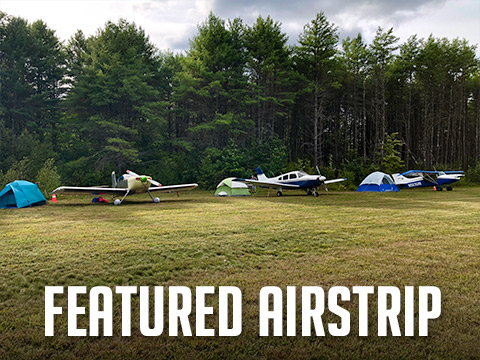 Each month we highlight an airstrip that the RAF has had an impact on. We hope that you will get out and enjoy these airstrips. This month's Featured Airstrip is in Newport, NH.
Thanks to cooperative efforts by the State, the FAA, the RAF and a small group of tenants and supporters, New Hampshire's Newport/Parlin Field Airport (2B3) is now an active "go-to" place for aviators, townspeople, and local organizations who use its facilities and grounds for events of all sorts.
In 2015 the Town of Newport was pressured to close the airport by a small group of townspeople using exaggerated and erroneous environmental, noise, and cost issues. Using verifiable data and energetic community outreach, airport supporters – including the RAF – reversed the closure pressures.
Today at Parlin Field, there's no fancy FBO, just a great group of enthusiastic aircraft owners and community groups working to create and expand what has become a community focal point. There are parallel grass operations on both sides of the primary runway, a second grass intersecting runway, parking and private hangars. Nearby is a trout stream and camping area, and the "base ops" building is available for shelter and restrooms. Bicycles are also available for the ride into town. For camping and bicycle prior permission, call airport manager at 978-886-0854.
The "Airport Rats" and local personnel do much of the work which increases broad community commitment and teamwork, while insuring lower operating costs for the town. Parlin has become a regional "fly-in" destination. Edwards Aviation is highly recommended by Beechcraft owners, and airport visitors may spot a T-6, WW2 Liaison Warbirds, "Golden Age" aircraft and an occasional low pass from an L-39. There's new construction, and the 60+ year old base hangar is being restored.
Submitted on February 2, 2018