FEATURED AIRSTRIP: NOBLE COUNTY, OHIO, I10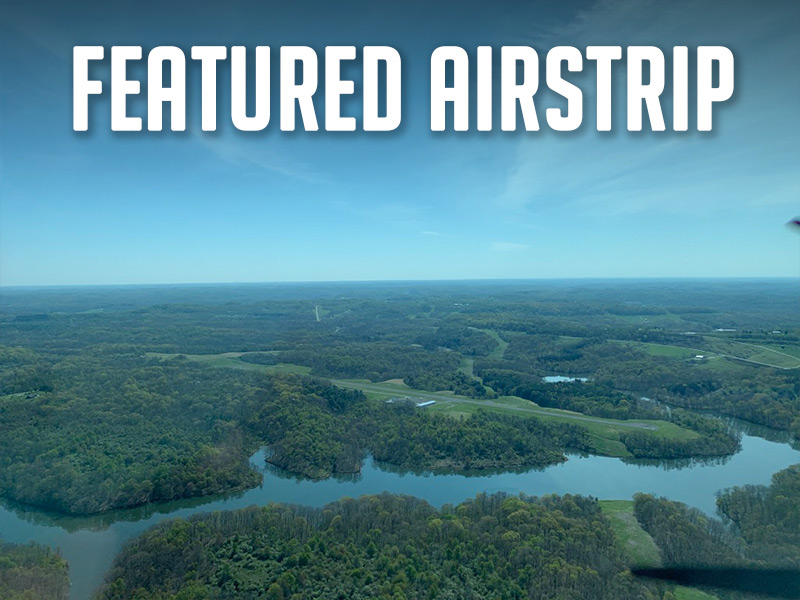 Each month we highlight an airstrip with hopes that you will get out and enjoy these special places.The May Featured Airstrip is Noble County (I10) Ohio.
"Noble County Airport is the single access point for Wolf Run State Park Fly In Camp Area," RAF Ohio Liaison Christine Mortine says. It lies in the Appalachian Plateau of southeastern Ohio, about three miles north of Caldwell. The 3,800-foot asphalt runway ends at the edge of 220-acre Wolf Run Lake, where anglers catch bluegill, channel catfish, largemouth bass and rainbow trout.
From the tie-down area it's a short hike down a wooded path to the campground. There is a large, level location for 20 tents, picnic tables, fire rings, latrines and beautiful view of the lake. Deer and other wildlife frequent the vicinity of the airport. Mortine has worked with the State to improve the campground. The RAF provided two carts for hauling gear, a new windsock and a sign-in box.
Come and enjoy spectacular scenery at this primitive camping area. Please be sure to sign in so the Airport Authority knows its value to recreational pilots.
See the Airfield Guide for more information, and feel free to reach out to Mortine at cmortine@theraf.org.