FEATURED AIRSTRIP: PARLIN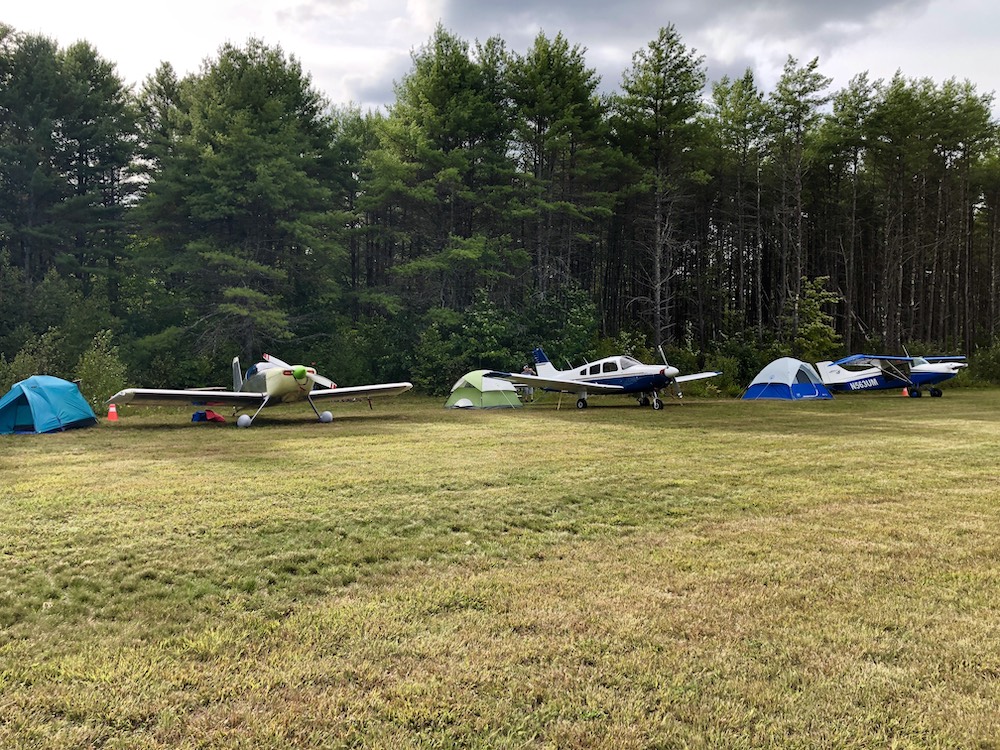 Each month we highlight an airstrip where RAF has had involvement. We hope that you will get out and enjoy these airstrips. This month's Featured Airstrip is in Newport, NH.
New Hampshire's Newport/Parlin Field Airport (2B3) is an active "go-to" place for aviators, townspeople, and local organizations who use its facilities and grounds for activities of all sorts.
At Parlin Field, there's no fancy FBO, just a great group of enthusiastic aircraft owners and community groups working to create and expand what has become a community focal point. Nearby is a trout stream and camping area, and the "base ops" building is available for shelter and restrooms. Its amenities include access to local Sugar Hill Recreation Trails with use of bicycles at no cost.

New Hampshire Liaison John Meade took Parlin Airfield (2B3) under his wing for preservation and improvements, adding picnic tables, and solar chargers to the airfield campground in 2019. "Parlin has become a regional fly-in destination," he said. Edwards Aviation is highly recommended by Beechcraft owners, and airport visitors may spot a T-6, WW2 Liaison Warbirds, "Golden Age" aircraft and an occasional low pass from an L-39.
For camping and bicycle prior permission, contact airport manager Heath Marsden at 978-886-0854.
To read more about Parlin in the Airfield Guide, click this link.