FEATURED AIRSTRIP: SWANK FIELD, OH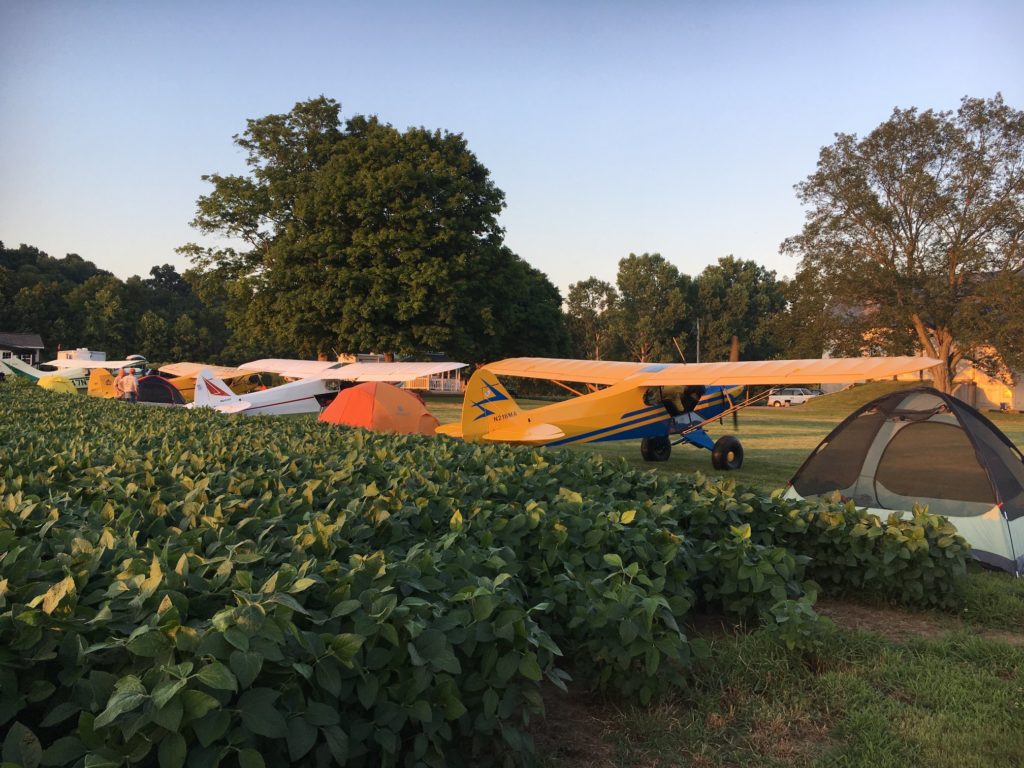 Each month we will be highlighting an airstrip that the RAF has had an impact on. We hope that you will get out and enjoy these airstrips. This month's Featured Airstrip is Swank Field (KMDF).
Airport owner and RAF Ohio State Liaison, Freeman Swank, is happy to add Swank Field to the RAF map beginning with a successful RAF Fly In August 13-21, 2016.
Located 13 miles SE of Mansfield, OH (KMFD), Swank's turf runway 13/31 is 3,000 ft x 100 ft at 1,071 ft elevation. It's maintained year round. The Clear Fork runs nearby and is perfect for wading and fishing. Gazebo with picnic tables and primitive camping is on site. Clear Fork Adventure Resort is on the southeast end of the runway and offers year-round outdoor activities. A trail on the southwest corner of the runway connects to a "Rails to Trail" bike path leading to the village of Butler and nearby restaurants.
Commercial camp grounds are within walking distance from the west end. B&B lodging is available nearby, plus Mohican State Park Lodge and courtesy car. Prior permission for larger group events possible. Contact fswank@theraf.org
Submitted on July 5, 2017.