FIRST GREAT ALASKA AIRMEN'S GATHERING FOR RAF
"This show is to aviation what Cabela's is to sporting goods," one Alaska pilot said at the Recreational Aviation Foundation booth during the May 4-5 "Great Alaska Airmen's Gathering" in Anchorage. Although it was the sixteenth annual trade show for the Alaska organization, it was the first appearance there for the RAF.
The RAF backdrop attracted a lot of attention among the 275 displays, and RAF volunteers Bob Kay, Jo Schumacher, Mike Hart and Carmine Mowbray hardly had time to do anything but listen and exchange ideas about saving backcountry destinations in our nation's biggest state, where flying is a way life.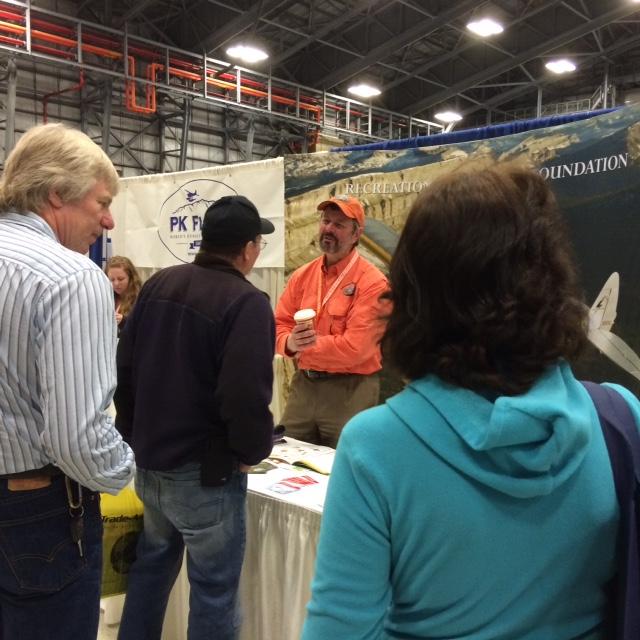 Much of Alaska's lands are public and the RAF's current USFS Call to Action sounded an appreciative refrain from pilots who understand the importance of staying involved in public lands planning.
Alaska Airmen's Assoc. boasts 2,800 members and it seems most of them make a point to attend the two-day gathering in the huge FedEx hangar at Ted Stevens International airport. The RAF wishes to thank Alaska Airmen's Assoc. Executive Director Dee Hanson for all her efforts in facilitating the RAF's presence at such a successful show.
Submitted May 15, 2013.