FT. KENT CAMPGROUND IMPROVEMENTS COMPLETE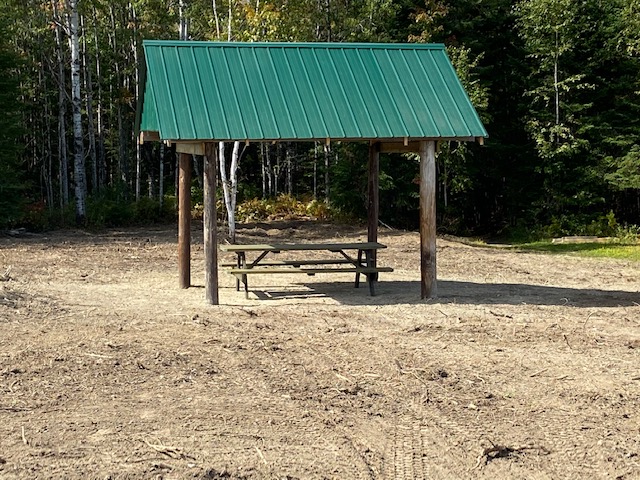 Campground improvements at Fort Kent Municipal Airfield in Maine are now complete. Camping area additions include two picnic tables and a picnic area shelter just off the west side of the runway next to the trailhead to Fish River Falls.
Fort Kent Municipal Airfield is adjacent to Maine's Fish River, and George Dumond of the Fish River Flying Club has spearheaded this round of improvements to the 2,154-ft airfield. An RAF grant helped cover costs for the project.

"It has blossomed into a beautiful asset for recreational aviators in northern Maine," RAF Liaison Andy Rowe said, promising, "muskie downstream and brookies upstream of the falls, and a beautiful smooth grass strip with plenty of camping and friendly local folks."
For more information about Ft. Kent, visit the Airfield Guide.