Michigan State Liaison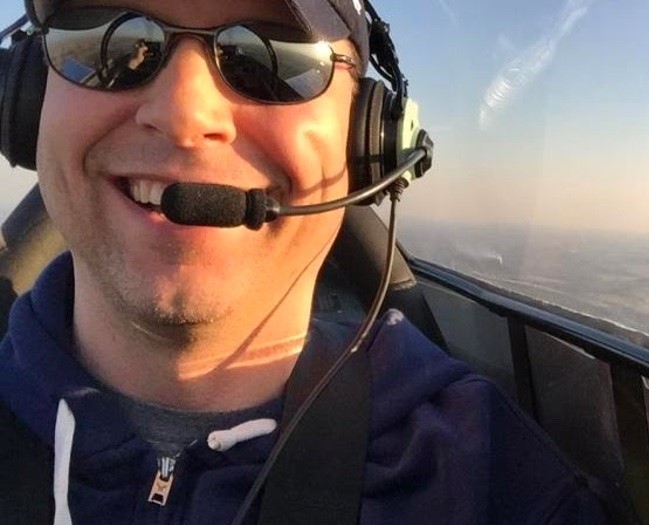 In Michigan, we obsess over the northern part of our state, Michigan's Upper Peninsula in particular. It's amazingly beautiful with beaches, rugged coastlines, waterfalls, boreal forests, bears, moose, the Pictured Rocks, Porcupine Mountains, hidden lakes with huge fish, and blue-ribbon trout streams. There are few places in the world where you can, in a single day, experience beaches with black sand, yellow sand, pink sand, and sugar white sand.
I am not the product of an aviation family, but I had always wanted to fly. I started training when I was an older teen in Tucson, AZ, trading work for flight time. After delays, I obtained my license in 2013. In 2020 I decided to use aviation to fully enjoy Michigan's recreational offerings so I sold my Midget Mustang and purchased my 1940 Piper J5 Cub, selected for its three-seat configuration and its ruggedness, that I could adapt to my style of flying. The Cub allows me to enjoy recreational and backcountry aviation in my beloved Michigan with my children and friends, creating amazing memories.
In 2022 when RAF Michigan Liaison Brad Fredrick asked if I would be interested in an expanded volunteer role with the RAF, it took longer to utter the word "yes" than it did to think about it. The RAF represents everything I love about aviation and I was flattered to be asked to be a part of the RAF's important mission. North Fox Island and Two Hearted Airstrip are privileges we would not be able to enjoy had it not been for Brad's efforts and persistence. To be asked by Brad to protect that legacy, and to build upon it was a true gift.
I own a hangar in Brighton, Michigan (45G) and enjoy hosting friends, family, colleagues, and pets. My home airport is privately owned by an association with both hangar homes and hangar rows. It's an amazing aviation community with a lot of diversity, and also has a very warm feeling to it. Few places offer a Mitchell B-25 restoration project, along with other warbirds. You often see families, walking their dogs, and pushing strollers. I encourage everyone to stop in – I am always happy to get distracted by hangar flying.
ggrant@theraf.org
313-912-6161