Century Companies of Lewistown, Montana was awarded the Gold Pulaski by the Recreational Aviation Foundation at the Montana Aviation Conference held recently in Helena, Montana.
The Gold Pulaski is the highest award given by the RAF. It signifies an outstanding contribution by a company or individual for work on the RAF mission. Century Companies under, the direction of President Tim Robertson, contributed thousands of dollars, equipment use, and countless hours of volunteer labor to build the Russian Flat airstrip in central Montana. Russian Flat is the first new airstrip built on United States Forest Service land in over 45 years.
The new airstrip is complete with camping facilities, handicap accessible toilet, aircraft corral (to keep stray critters away from your plane) and a new grass airstrip in a gorgeous setting suitable for use by most all aircraft.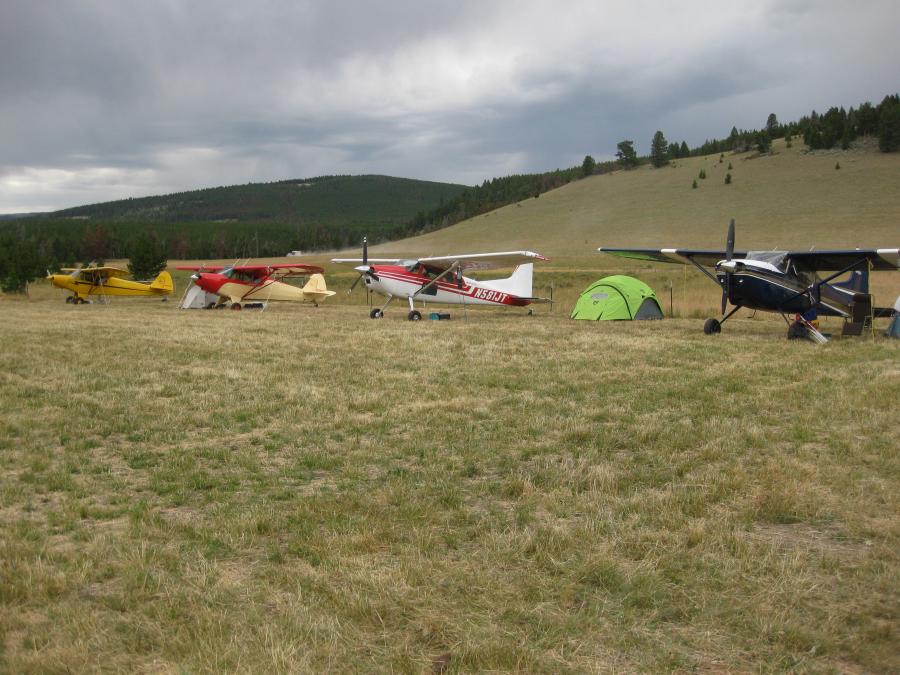 In his remarks during the presentation, RAF President John McKenna had this to say about Century, "This is a contribution to aviation that is not only significant, but will last"
Jeff Patnode, who is in Sr. Management with Century, accepted the award. In addition he provided personal hands on volunteer labor to the project. Jeff flies a Cessna 185, and in his remarks upon acceptance only had this to say. "If you have never been involved in building an airstrip, I will tell you it's pretty cool. So, let's all go build another one"
The RAF is proud of its relationship with Century as well as all the people affiliated with the Russian Flat project.
To learn more about Russian Flat, visit, the Russian Flat Airstrip page in the Pilot Info section.
Submitted on March 18, 2011.