GRAVELLY VALLEY'S GRAVEL TAMED FOR SAFER USE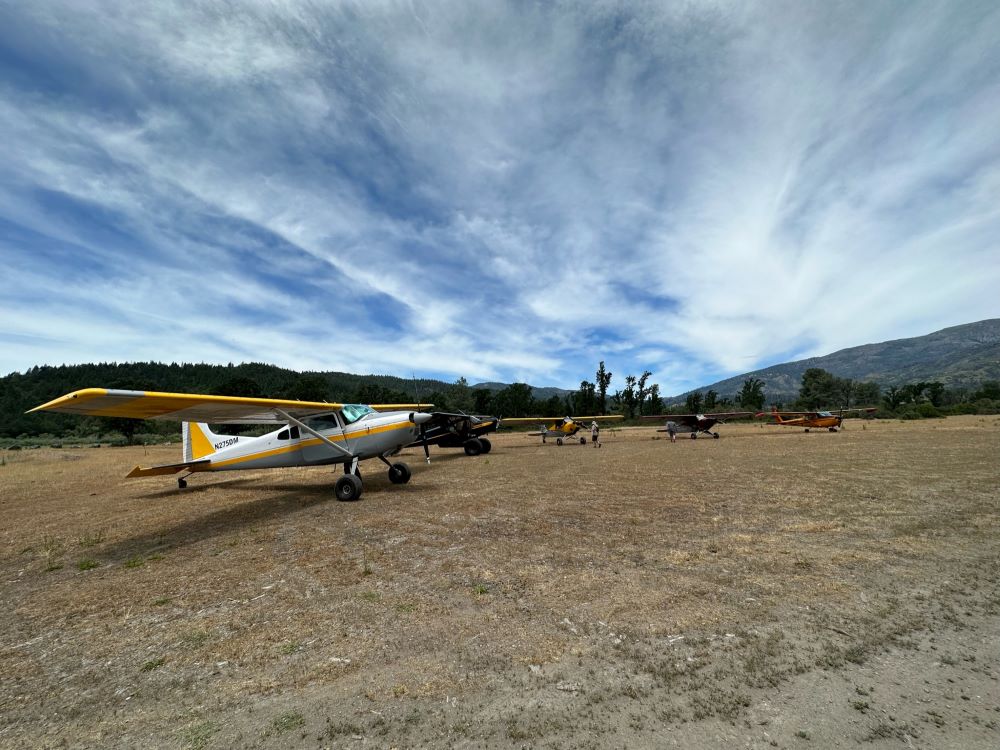 RAF California Ambassador Alan Cossitt coordinated a successful work party on June 17 at Gravelly Valley Airport in the Mendocino National Forest. Volunteers helped to drag and smooth the gravel 4,000-ft runway. "A special thanks goes to Frank Aebly, District Ranger, for working with the RAF to make this happen," Cossitt said.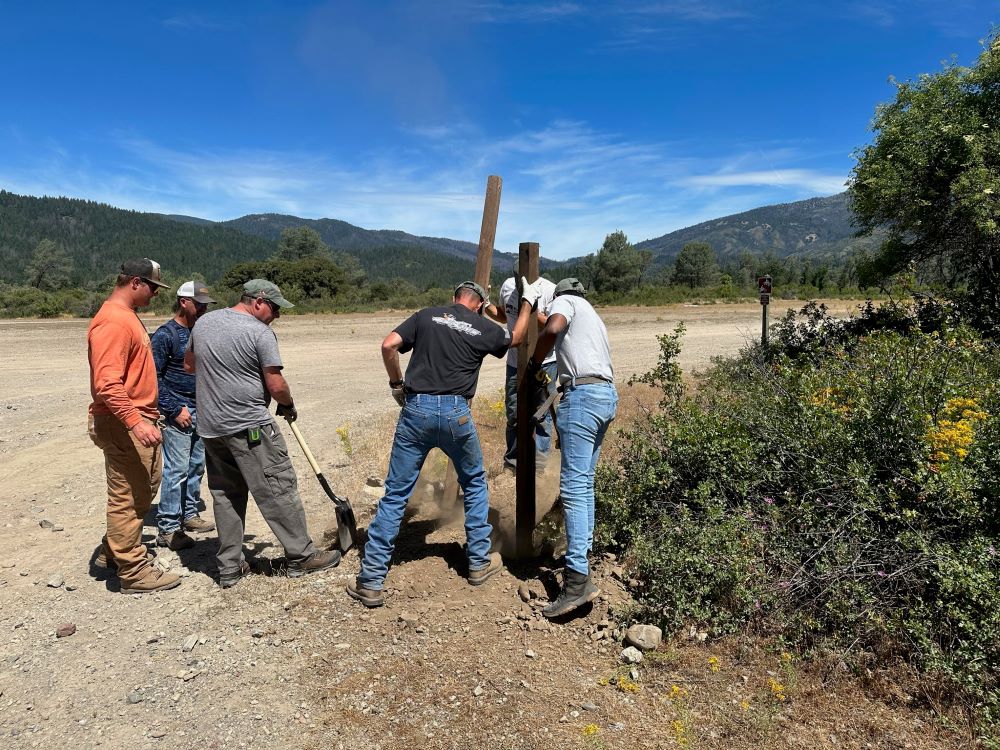 Gravelly Valley Airstrip (1Q5) lies on the shore of Lake Pillsbury and attracts recreationists who enjoy fishing, seasonal canoeing, boating, jet skiing and hiking.
According to the Spring 2004 Pilot Getaways article by Greg Illes, the airstrip was built in the 1920s by W.P. Fuller of Fuller Paint, then became a base camp for firefighting in Mendocino National Forest. Some of the first U.S. aerial firefighting missions originated here.
There is no camping along the runway, but campgrounds are nearby, and there are several directions to hike. Cossitt says, "Frank sees Gravelly as a vital recreational draw and has asked the RAF to work with him to improve the experience of aviators. In the short-term, this will likely include a new windsock at the south end of the runway, and in the longer-term, possibly a pilot-only camping area near the airstrip."
California Ambassador Jason Brand is preparing to list Gravelly Valley in the Airfield Guide, but in the meantime, see AirNav for safety information.
Submitted on June 29, 2023.