GUESTS GATHER TO ENJOY CALIFORNIA'S LAS TRANCAS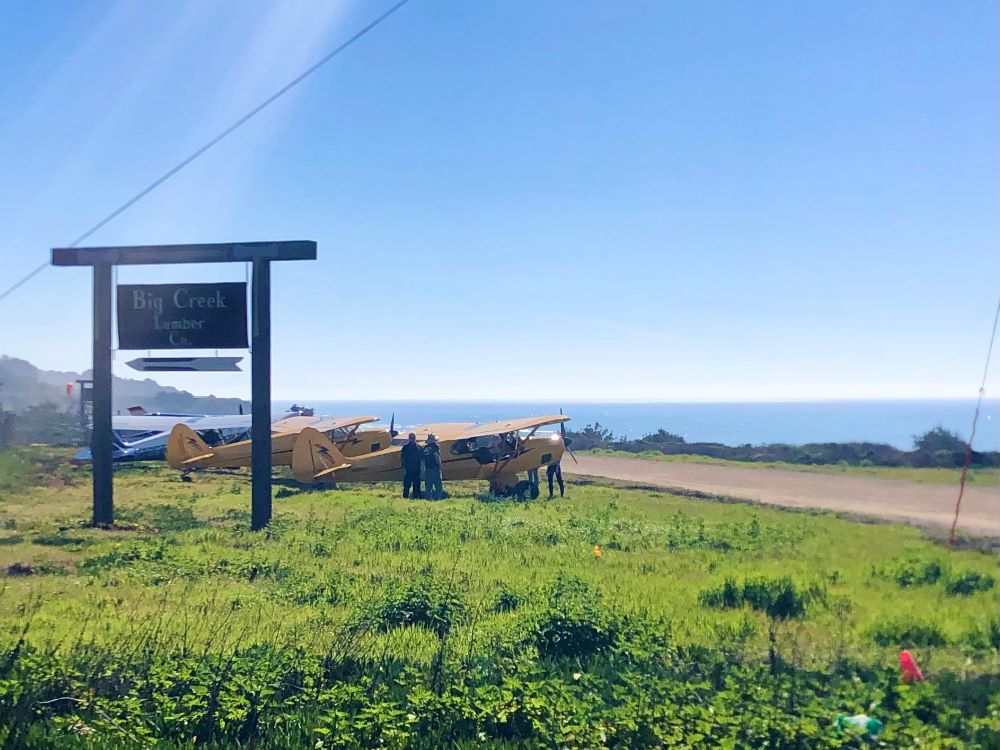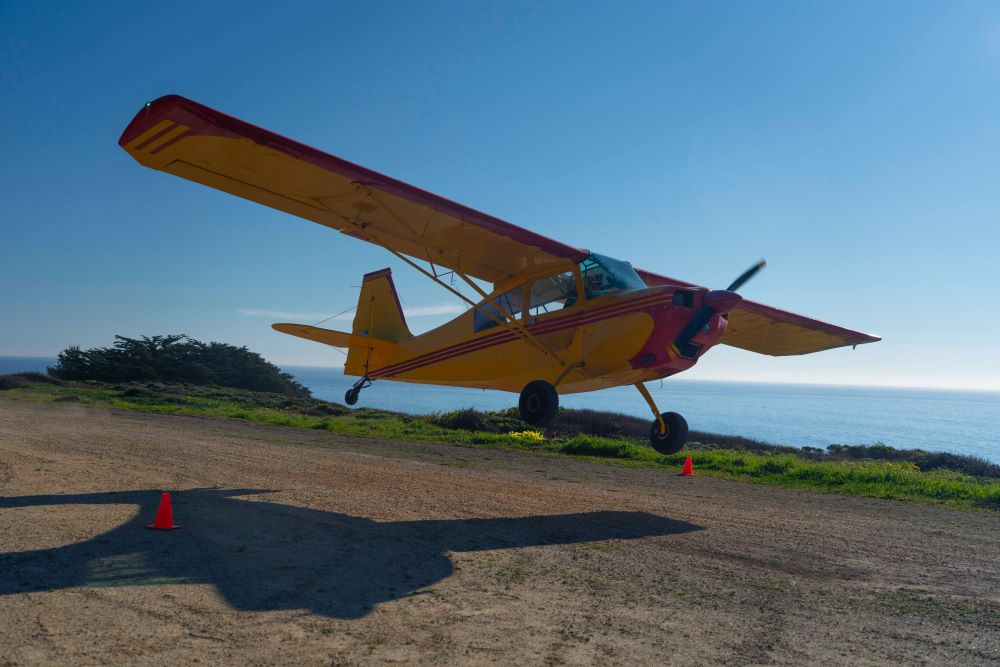 One of the most scenic airstrips in the west, Las Trancas, 17CL lies alongside the Pacific Coast just north of Davenport, CA. It was developed by redwood mill owners Bud and Lud McCrary. Thanks to the family's wishes to keep the airstrip active after Bud's passing, and a generous RAF grant and volunteer help, the 800-foot strip was widened, graded, and stabilized. The RAF also provided a portable toilet, picnic table and gas grill.

Las Trancas lies immediately above the coast and a gentle path connects the airstrip to the beach and tide pools below. "The owners have authorized airplane-only camping, as long as tents are not visible from the highway," RAF California Ambassador Jeremy Lezin said, adding, "As far as I know this is the only airstrip on the west coast that provides an ocean view from your tent!"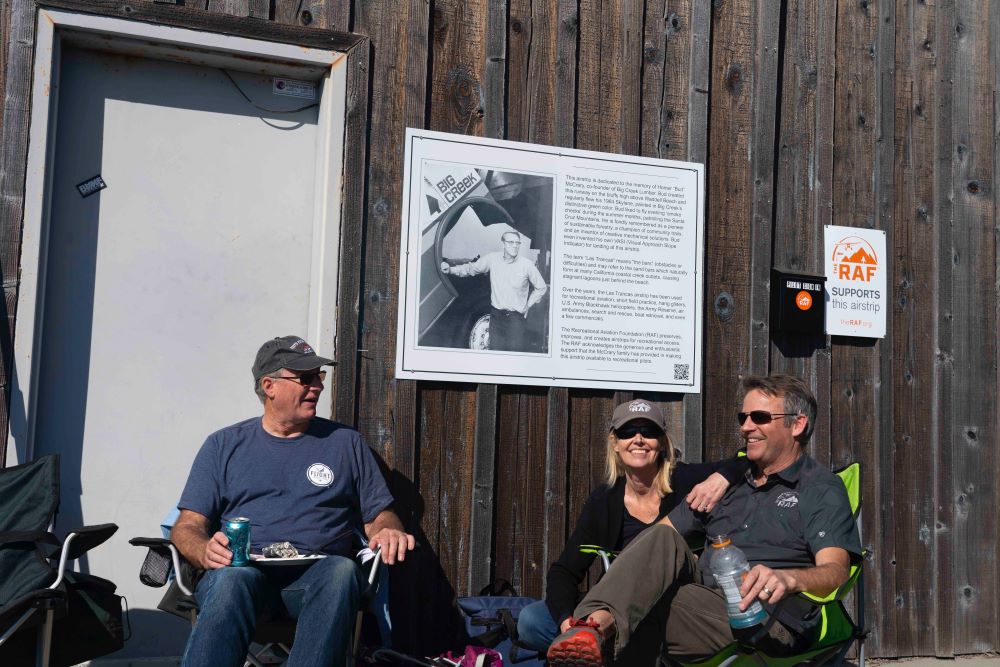 On Sunday, February 6, Lezin organized and hosted an impromptu barbecue along with RAF supporter Barry Porter and his wife Phyllis. In all, 11 airplanes and more than two dozen people came from a wide area to enjoy beautiful 70 degree weather and blue skies, including RAF Director Tim Riley and his wife Janette from Idaho.

With cliffs on three sides, westerly breezes can cause low level turbulence and wind shear on short approach. Pilots must read and acknowledge the Las Trancas safety briefing.
"If you fly in, please fill out the pilot logbook on the wall and if you aren't an RAF supporter already, join up!" Lezin added.

See the Airfield Guide for information and the required Las Trancas safety briefing.
Submitted on February 14, 2022.