HISTORIC, SCENIC KATAMA GETS RAF GRANT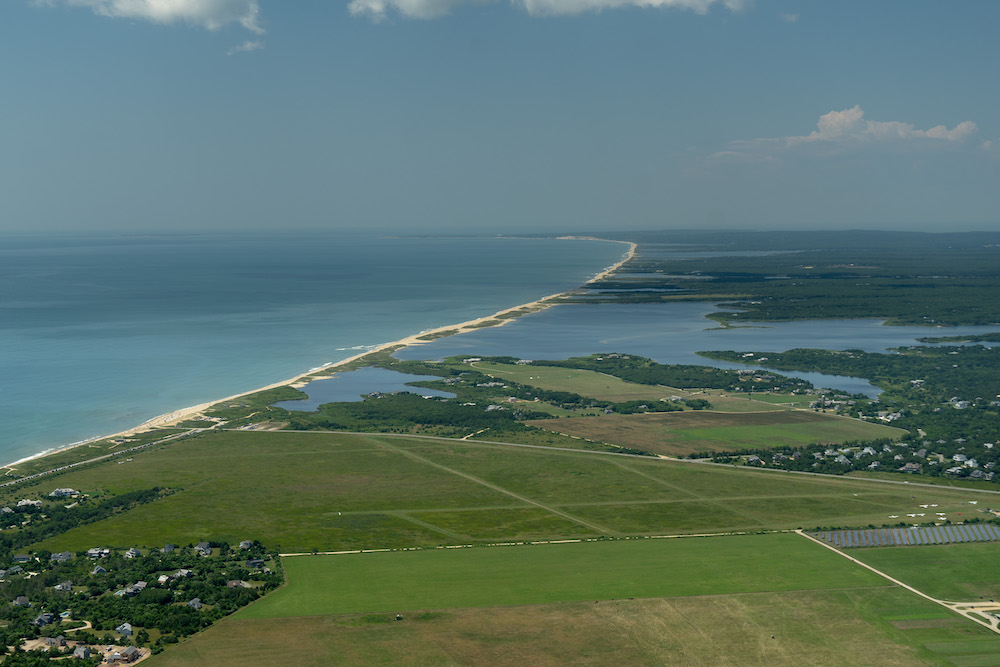 You may not have heard of Edgartown, MA but you probably know of Martha's Vineyard. The Katama Airpark, 1B2 is a recreational turf airfield on the island, and the RAF has awarded a $10,000 grant toward a facility for pilots and passengers to gather, picnic, and enjoy direct access to the Atlantic Ocean. "First opened in 1924 as a Curtis Wright Training Center, Katama is a bucket list destination for pilots from around the world. Katama's three grass runways are long enough for a DC3 and smooth enough for a Cirrus," New Hampshire-Massachusetts Liaison John Meade explains.
Katama Airfield is a town-owned, public use airfield. It was saved from commercial development by a partnership between The Nature Conservancy and the Town of Edgartown. "Because of this, Katama will forever be a recreational airfield," Meade said.
The Katama Airfield Trust is a non profit organization run by volunteers. Over the last 30 years the Trust has raised hundreds of thousands of dollars to preserve and maintain the airfield. "Trust members, along with local pilots put in countless volunteer hours every year," Meade said.
Through these volunteer efforts over $1.5 million has been raised and over $3 million worth of additional land has been placed into conservancy. The RAF had previously contributed $9,800 of in-kind engineering services to help replace a dilapidated World War II hangar at the airfield. The hangar will serve as a meeting place for local groups to engage in aviation projects year-round. The hangar and pilot shelter are near completion but recent price escalations had left a budget shortfall, and this RAF grant should enable the project to be completed by June 2022.
Top photo of Katama Airpark courtesy of Bill Brine.
Submitted on April 28, 2022.