"HOOCH HUT" RE-PURPOSED AT FLORIDA RAF WORK PARTY
Ten volunteers responded to my last-minute call for support at Keystone Heights (42J) airport, 15 nm northeast of Gainesville. Its maintenance shed/pilot shelter — affectionately called the "Hooch Hut" — is being re-purposed for aviation-only use. This facility will support meetings, fly-ins and camping. Once completed, aviation organizations will be able to block out their event on the Keystone Heights calendar.
The November 18 work party started with a survey to determine the goals for the day's efforts and future events.
Christine Tilton of Florida Sport Aircraft Antique Airplane Association (FSAACA) donated material to complete the flooring. The interior and exterior were prepped for painting. Todd Falconer used his forklift to reposition a large concrete slab which will be used to support the outside shower.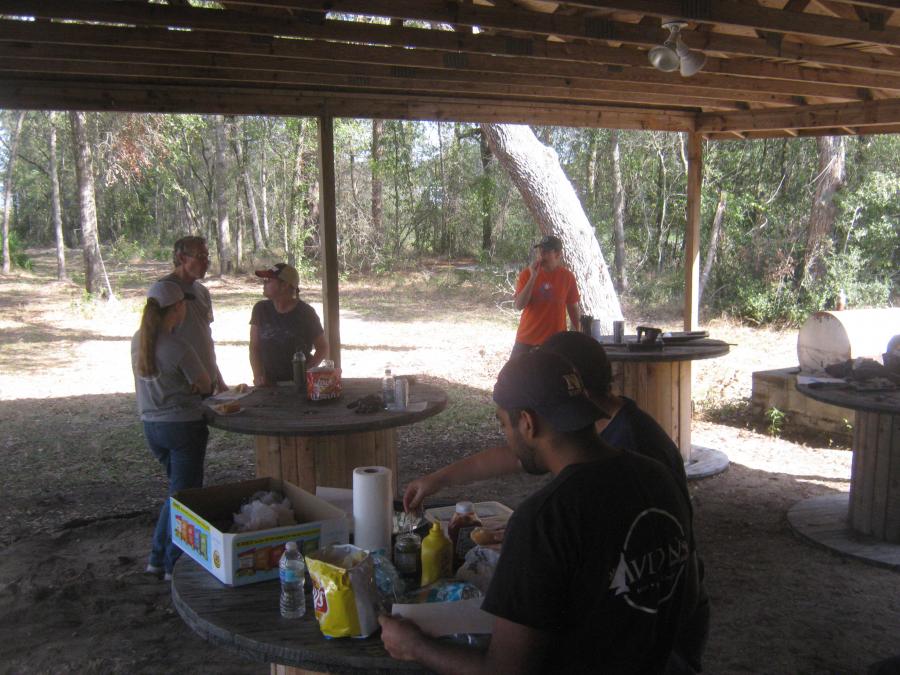 Future work parties will complete painting, installation of the shower, routing of a new water supply line, new metal roofing and concrete flooring for the pavilion areas.
I want to thank volunteers Lakin Jones, Christine Tilton, Kathy Gronbach, Albert Gronbach, Maria Hitt, Todd Falconer, Kim Capozzi, Ariel Gleason and Amrat Chugani. Ariel and Amrat are new RAF members who joined during the Tampa event.
— Bobby Capozzi, RAF Florida Liaison
Submitted on November 24, 2017.