IMPROVEMENTS CONTINUE AT TRIGGER GAP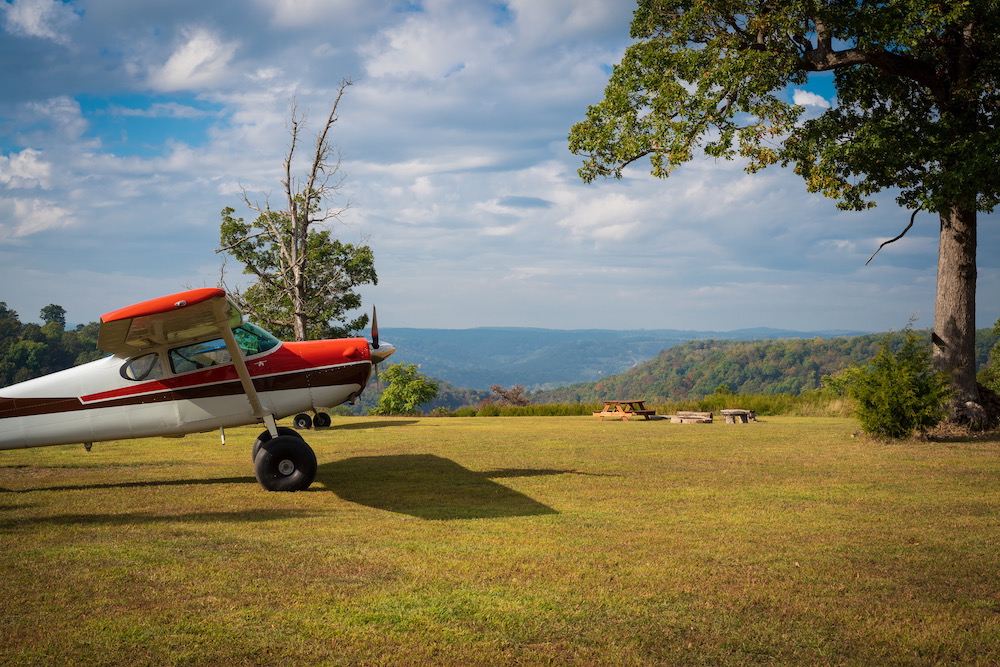 With the increased popularity of Trigger Gap RAF Arkansas Liaisons Dave Powell and Harper Goodwin began considering noise mitigation. "As an organization, we have truly strived to make as low an impact as possible," Goodwin said.
They examined current usage and flight paths, and coordinated with The Nature Conservancy. With help from fellow RAF members Steve Johnson and Chip Gibbons, Powell organized accurate sound testing during a variety of actual aircraft operations. They concurred that a right traffic pattern on Runway 10 would reduce the noise in the vicinity of remote home tracts.
"Communications are critical," Powell said. He is sending a letter to each pilot who has registered at Trigger – over 300 so far – explaining the new operating procedure. In part, the letter states, "At the RAF we are always working to improve, and we want you to be aware of new procedures which will go into effect immediately to help improve the noise footprint . . ." He includes a copy of the RAF/Fly OZ Backcountry Stewardship document. The letter will be sent to all future users who sign in.
The group came up with other mitigation ideas, and Goodwin reached out to the local flight school that has now stopped training at Trigger, other than rental checkouts.
"We have the full support and involvement of The Nature Conservancy in being good stewards of their lands," Powell said. We all feel that these actions will make us all better stewards of Trigger Gap and better backcountry pilots."
See the Airfield Guide for this new information: LEFT hand pattern for RWY 28 and RIGHT hand pattern for RWY 10.
Photo by Jim Stevenson
Submitted on April 30, 2022