INNOVATOR AND FABRICATOR BUILDS AND DONATES TURF ROLLER
RAF supporter and skilled fabricator Joel Wyttenbach learned that Cornucopia Airfield WI23 needed a turf roller to smooth mole hills and prepare the surface for aircraft use. "Organizations like this are made of people with a lot of different abilities," he said. "I could help out Corny with a roller, and had to take the opportunity to do it."
He designed and created one out of a used 500-gallon propane tank, complete with "RAF 2022" cleverly welded on. "There's no plans for how to build one," he said. "I fly backcountry and private strips and every time I saw a roller I liked, I took a picture of it. I was able to acquire an LP gas tank and it went from there." Wyttenbach rounded up spindles for axles and heavy-duty bearings. He welded a frame and hitch from 3"x3" square steel tubing. He even included a hitch jack. The hitch can be unbolted for easier transporting.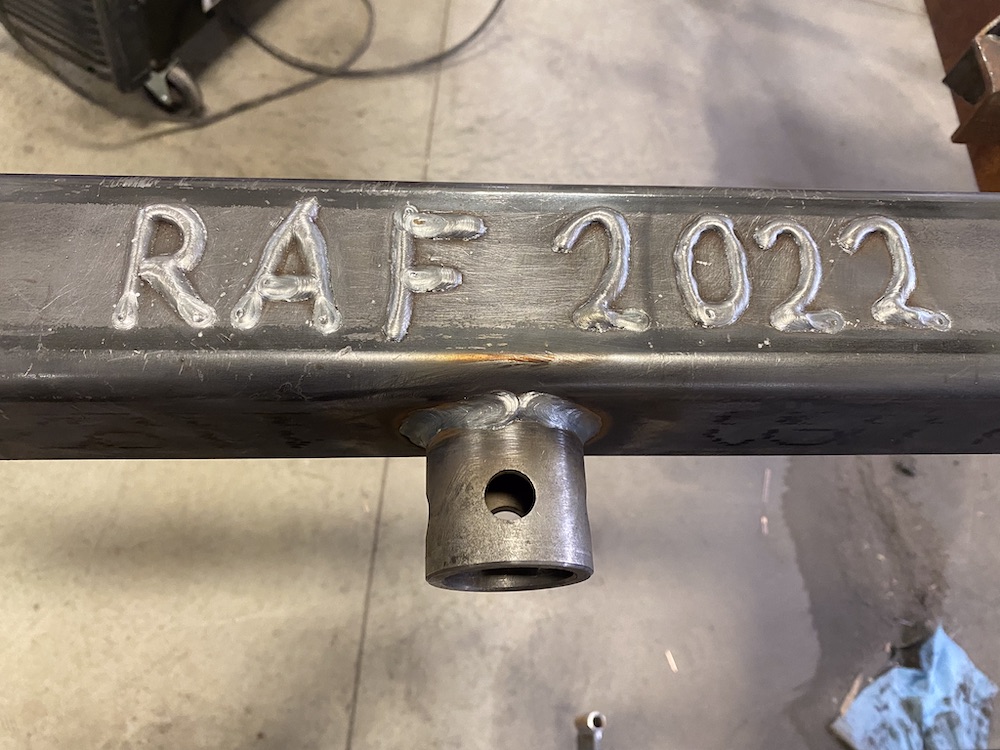 He expects that by filling it with water it will weigh 5,200 pounds, and make a perfect implement to smooth the runway. He designed plugs so it can be drained prior to northern Wisconsin's freezing weather.
Jim Stevenson lent RAF Director Jeff Russell his truck to haul it the five-and a half hours to Cornucopia. RAF supporter Joe McDonough chipped in for fuel.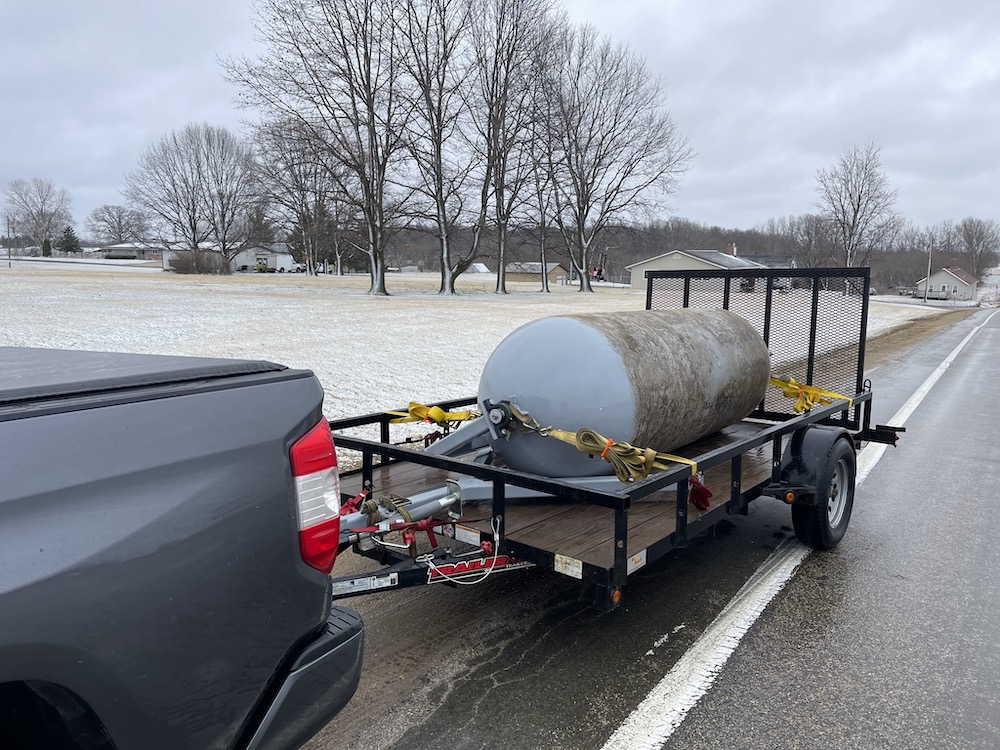 "I am a fan of the RAF, and I just think that roller is going to be around a long time," Wyttenbach said. Referring to the "RAF 2022" he added, "When you weld it on, it's pretty well stamped forever."
He made a very comprehensive video of his impressive process. See it at:
https://www.facebook.com/1047848147/videos/1176590539776479/
"This project proves again that it's really about the volunteers," Russell said. "The RAF has the absolute best volunteers."
Submitted May 13, 2022