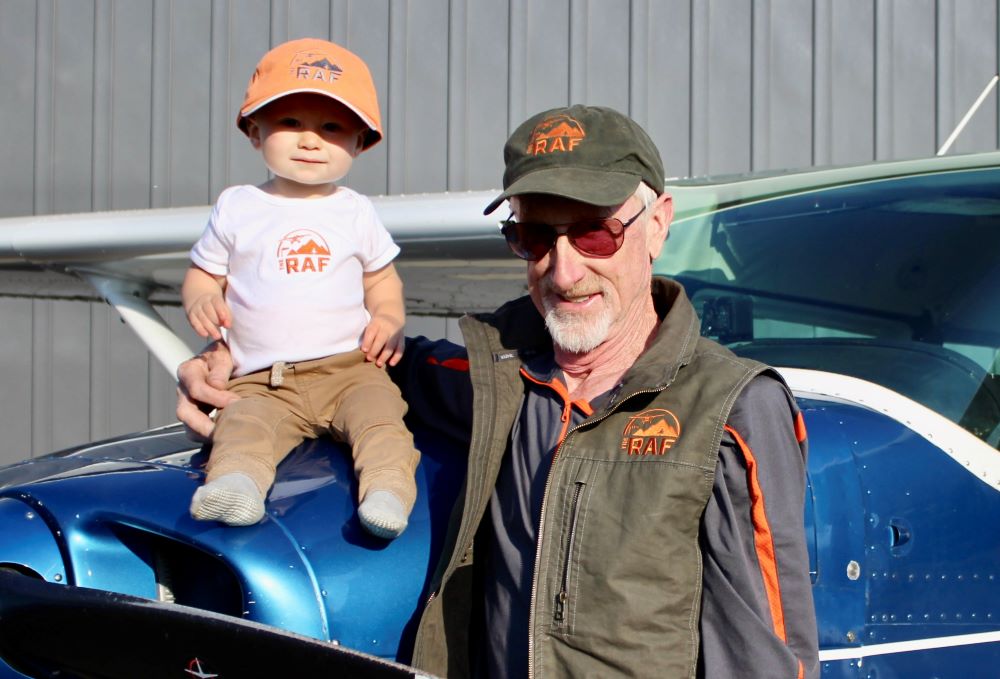 A breakfast when Kevin Johnson was in high school determined his future as a pilot. "My dad had served in the US Air Force Reserve as load master on the Fairchild C-119 Flying Boxcar, then got his private pilot license when I was five, so we were around flying. But when he flew me to that breakfast, I decided I wanted to learn to fly," he says.
Kevin began flying in the Portland, Oregon area when he could rent a "wet" Cessna 150 for about three bucks an hour. In spite of the area's legendary rains, he attained his private, instrument, and commercial licenses, and eventually flew commercially for a corporate entity in Houston, where he met Melinda. They've been married for 37 years and have two grown sons. The elder is an associate professor of pharmacy in Little Rock, AR with two young children; and their younger son is in the construction business.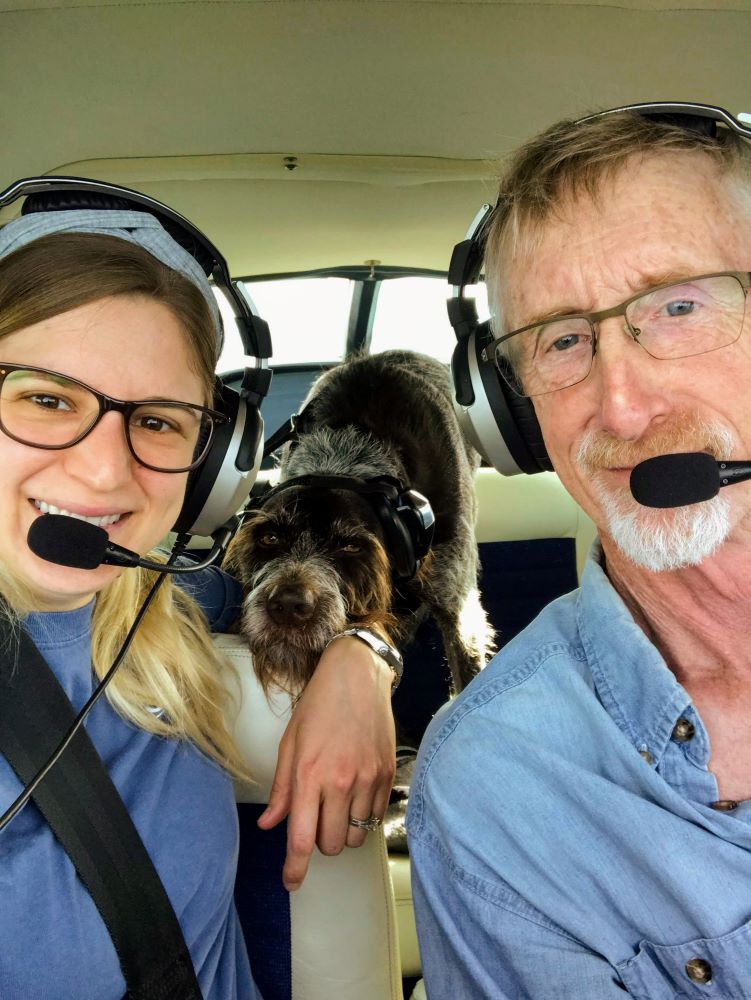 Now living in Gladstone Oregon a dozen miles south of Portland, Kevin helps his son in the family construction business, and manages their commercial and residential rental properties. Melinda is enjoying retirement.
"In 1976 my dad and I bought a 1969 Cessna 172. We still own it. My son now owns my dad's half," he says. Kevin's younger son earned his license while he was still in college, then got married. His wife earned her license a couple of years later. They have a child, so, "There might be a fourth generation of pilots in our family," Kevin muses. The tot's name is Jett, and Kevin's "grand dog" is named Piper. "We like aviation stuff," Kevin adds.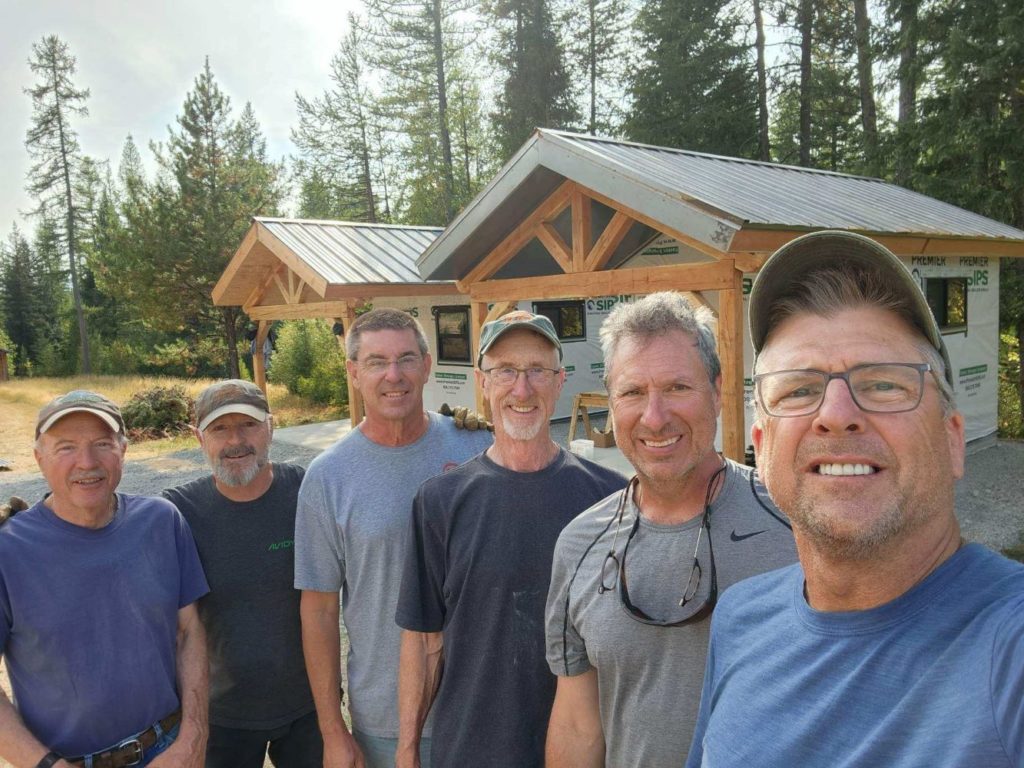 In addition to membership in AOPA and the Oregon Pilots Association, Kevin supports EAA and in 2016 he attended an RAF mountain flying seminar at AirVenture, and was motivated to become an RAF supporter. But that didn't just mean signing up and sending a check. Kevin has volunteered at Oregon's McKenzie Bridge work parties where he met RAF Oregon Liaison Richard Mayes. He has twice flown his C172, and twice driven to Ryan Field to work on the barn and cabins.
Kevin's skills are in demand, and he has contributed a lot of gratis construction work locally, as well. He helped build a press box and storage building for Gladstone high school, where he and both his sons attended. Referring to his time on RAF projects, he says, "I've done a lot of volunteer work, but this has been the most fun, and the best people."
He has watched the RAF gain attention and involve more people from all over the country, and their many hours of volunteer effort. "I've only worked a few weekends," he says, adding, "People can see the stuff I do, but everything that people do that's not visible is more important."
Submitted on November 11, 2022.