KODIAK SOLVES WILDERNESS DELIVERY PROBLEM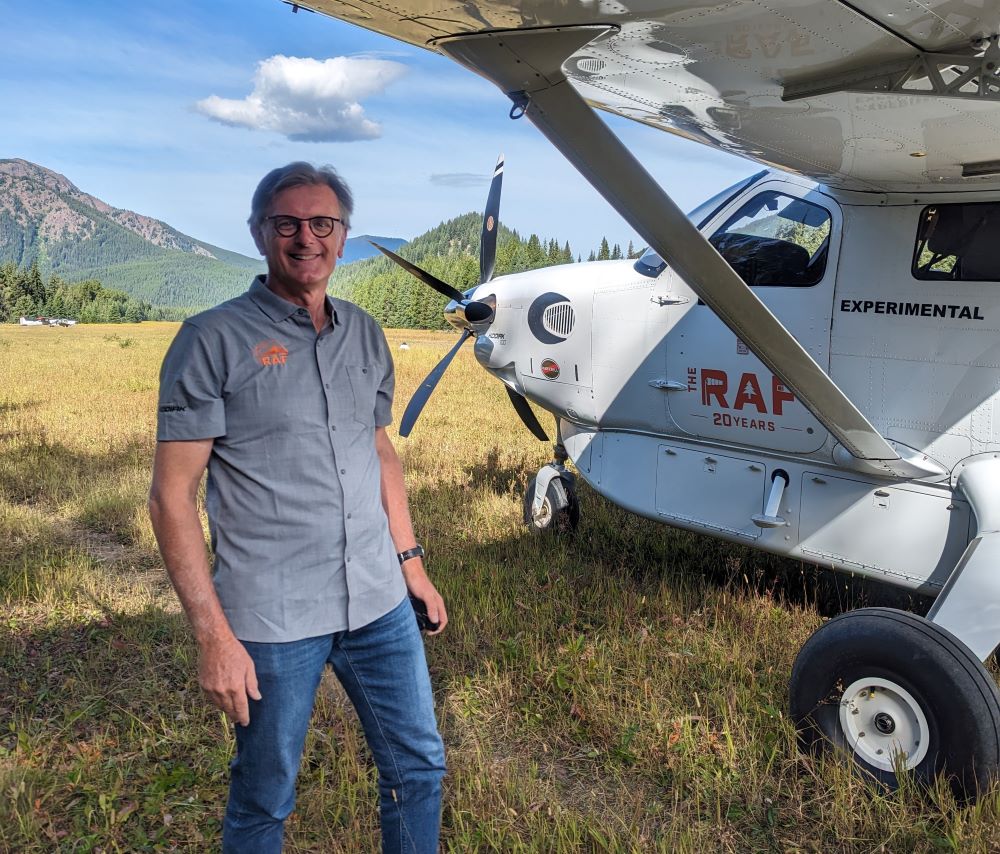 The RAF-branded Kodiak 100 completed another mission for the US Forest Service, coordinated and assisted by the RAF and Montana Pilots Association.
RAF supporter and MPA past president Pete Smith had constructed and powder-coated a 10-gauge steel Forest Service-style bear box for Schafer Meadows and it was trucked to Ryan Field for eventual delivery. When Nicolas Chabbert, Senior Vice President of Daher's Aircraft Division, learned that Schafer Meadows is in the Bob Marshall Wilderness Complex, and the only way to deliver the 350-pound box was by pack mule or suitable aircraft, he offered to fly the mission in the Kodiak 100.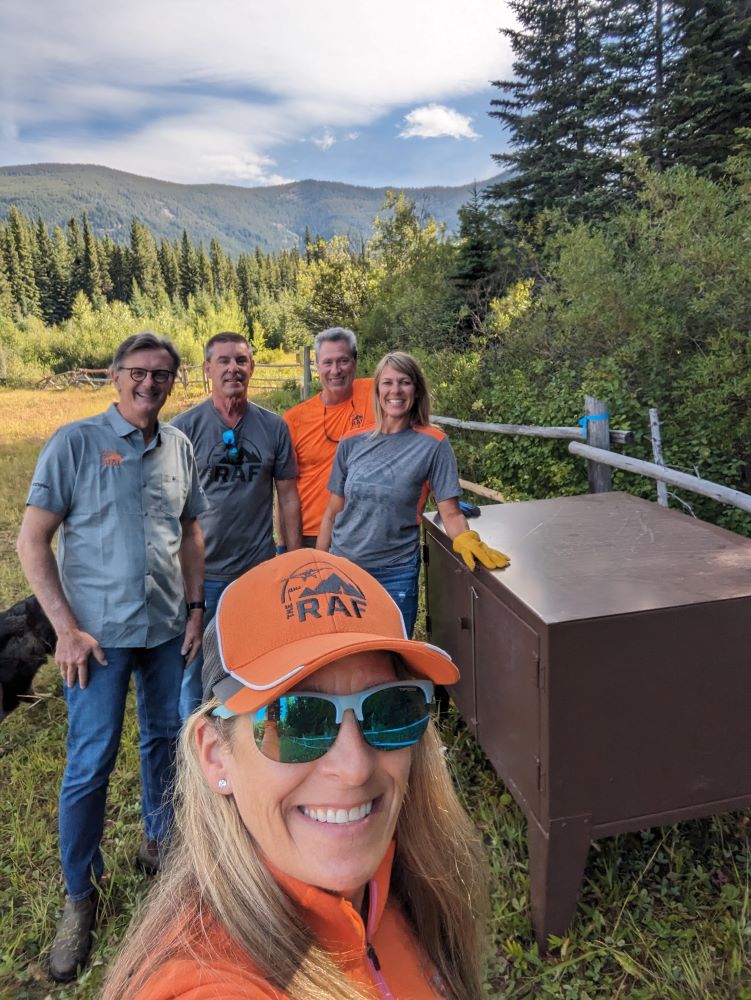 With the help of the RAF John Deere tractor, a crew of volunteers loaded the refrigerator-sized box into the spacious cargo bay of the Kodiak, "with only one inch to spare," said RAF Director Mike Perkins. Nicolas offered RAF Montana Ambassador and SuperCub pilot Lynn Mareth the opportunity to ride right seat in the Kodiak into Schafer. Other volunteers flew in to help unload it without any mechanical aid.
"We are very grateful to Nicolas for flying this mission and he was very excited to help everyone out," Perkins added. Visitors to Schafer Meadows now can camp with peace of mind that their attractants can be safely stored in the sturdy grizzly-proof box.
By Carmine Mowbray
Submitted on August 28, 2023.