LAZY S WEEKEND IN NORTHERN FLORIDA
Guests enjoyed what Florida RAF Ambassador Amrat Chugani said was a "very calm weekend to nurse the Thanksgiving turkey sleepiness" November 23-26 at Lazy S Farm Airport, (7FL7).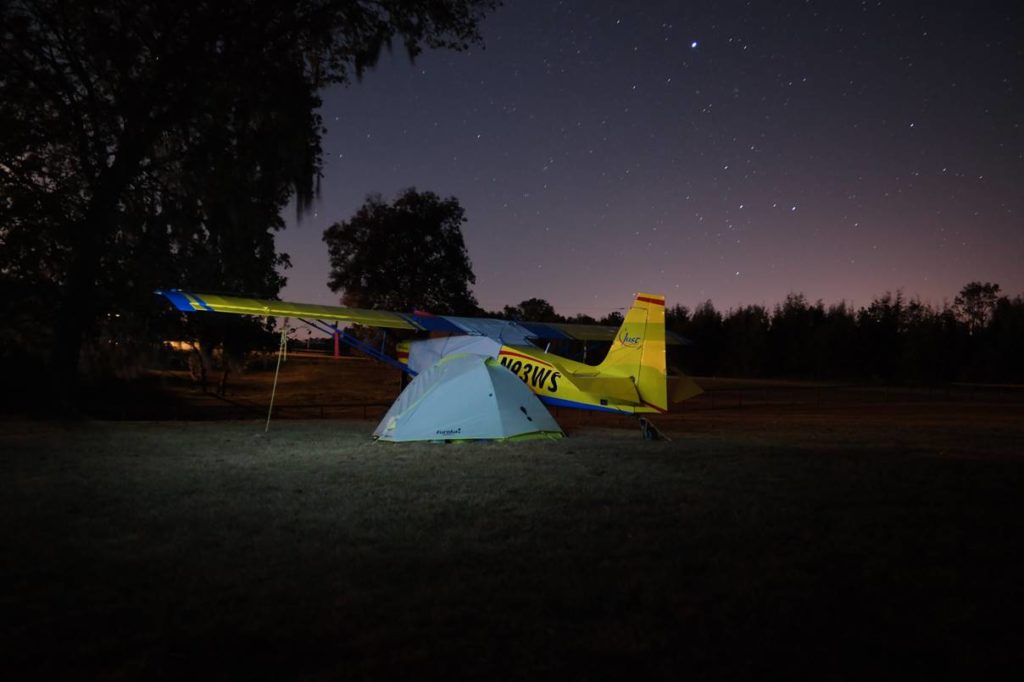 In addition to Amrat, the RAF presence at Lazy S included FL State Liaison Bobby Capozzi, FL Ambassador Lynn Gardner, FL Ambassador Joe DeLeon, FL Ambassador Wes Whitley, and RAF volunteers Ariel Gleason, Wayne Whitley, Mick Gardner, Kim Capozzi and Bill Whitley.
Friday's weather was perfect to fly and admire the beautiful scenery surrounding the turf field, about 4 miles NW of High Springs. On Saturday many transient aircraft arrived.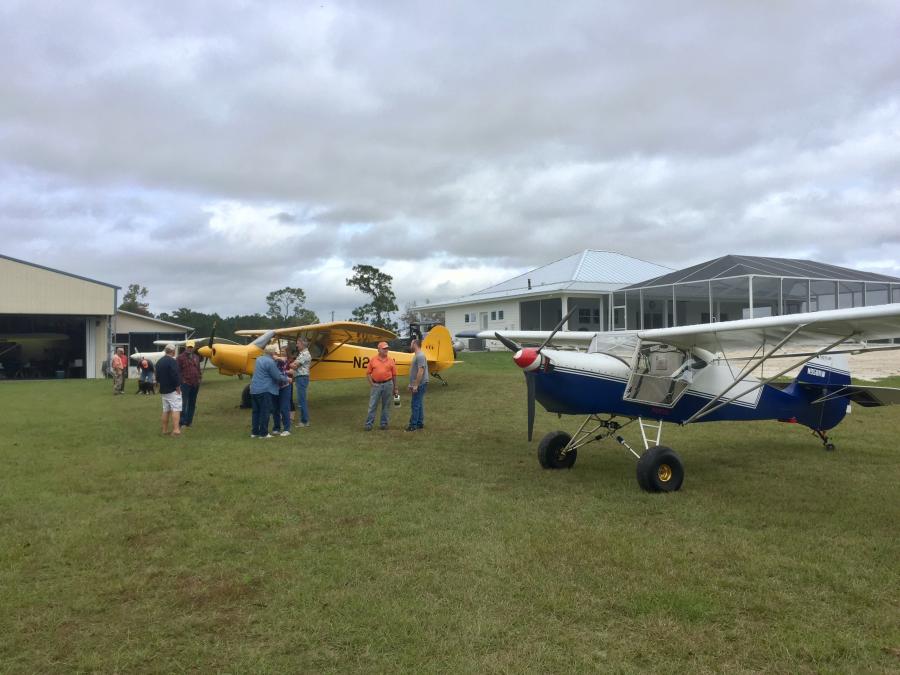 On Sunday morning, event attendees reviewed safety equipment and procedures in the event of a forced landing. Ambassador Lynn Gardner displayed her helmet and vest with emergency supplies. The vest includes a signal mirror, mylar blanket, fire starter, pocket multitool, water purifier, protein bars, bandana, first aid kit, even a small sleeping bag. She also showed the group her crash bag with the necessary equipment to survive 28-48 hours before search and rescue arrives. Lynn stressed the importance of carrying a Personal Locator Beacon. "It doesn't weigh much and could save your life one day," she said.
"The hosts' hospitality was amazing. I can't wait to go back," Amrat said.
Submitted on December 3, 2018