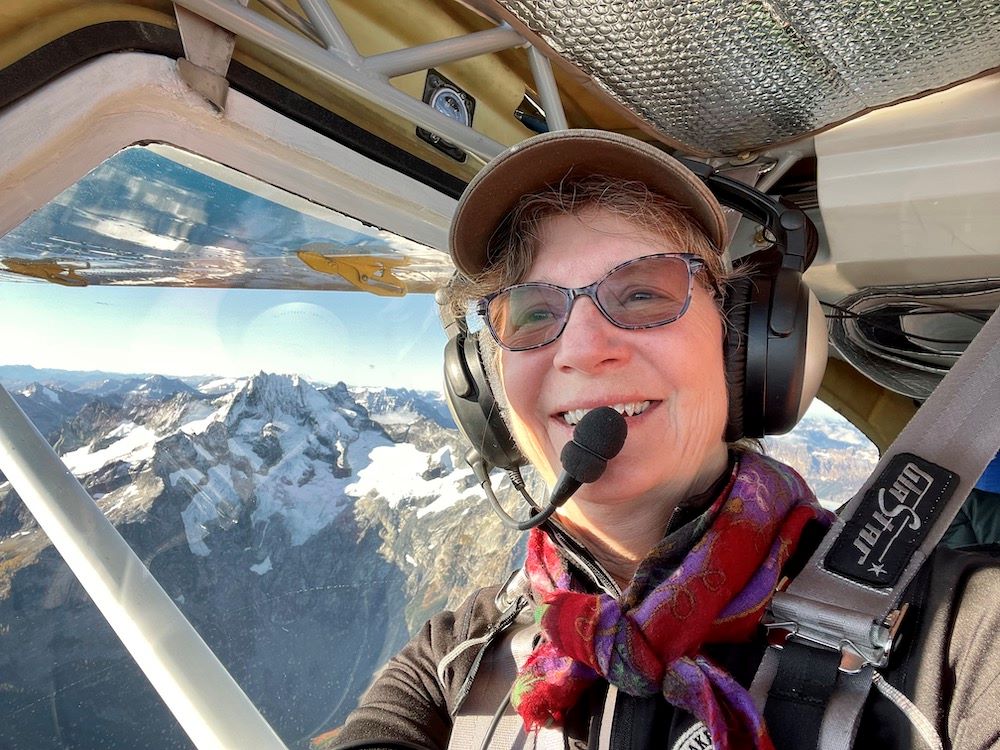 Lisa Ballantyne married into a flying family and earned her private pilot's license in 1977. She flew a Piper Tomahawk until it was sold in preparation for a move to Alaska in 1980. Once in Alaska and since that time, husband Ray Ballantyne (WA Ambassador) has done all the flying in the various planes they have owned over the years. As a result, Lisa has about 2500 hours of right seat time.

Lisa has always loved the outdoors, and grew up camping and backpacking. Fly-in camping added to the experience as she and Ray could get into the wilderness and mountains without having to carry backpacks. They first flew into Schafer Meadows in 1979, and recognized the magic of the experience of flying to such a pristine place to camp out. Then they discovered Idaho backcountry and now spend a good portion of the summer flying into backcountry strips in Idaho and Washington. Favorite places are Moose Creek, Thomas Creek and Sullivan Lake. And the Lodge at Big Creek is in a class of its own!

When not flying and camping out, Lisa spends time hiking the Olympic Mountains with a local hiking group, playing golf, or just walking and talking with friends.

Lisa is excited to do her part to advance The RAF mission as a VP of Appreciation, alongside her husband, Ray.
Submitted on September 15, 2022.