MAINTENANCE CONTINUES AT TWO OREGON USFS AIRSTRIPS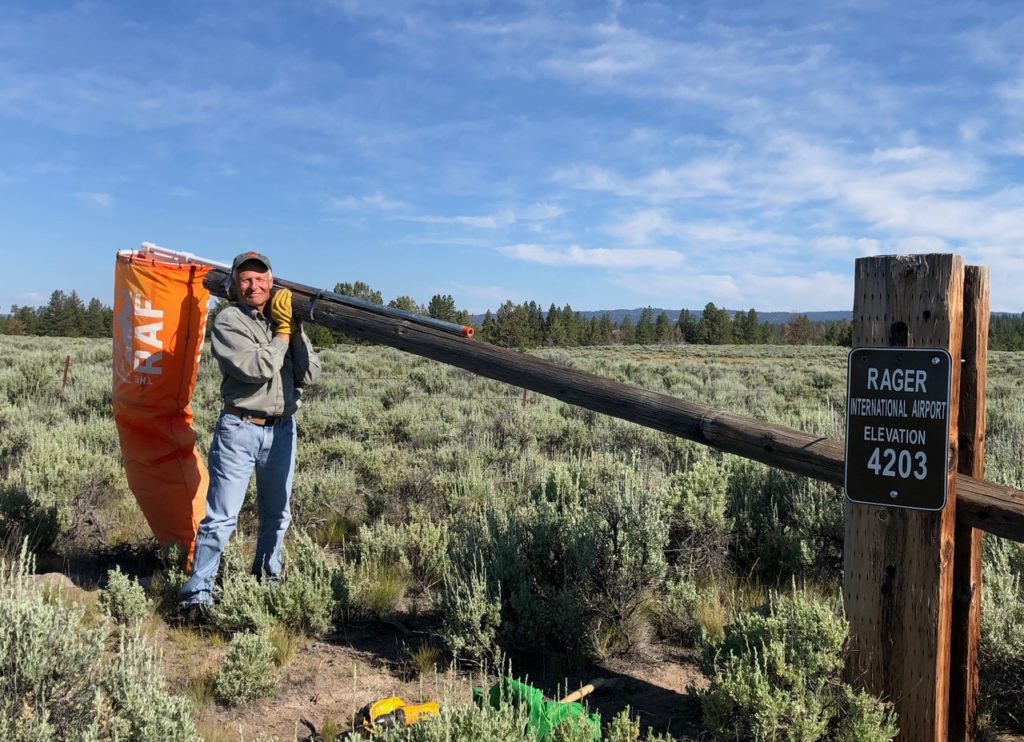 RAF supporters spent a day July 9 on repairs and maintenance at both Rager Guard Station airfield in Oregon's Ochoco National Forest, and Big Rock Flat airfield in the Umatilla National Forest. "These two Forest Service aviation assets provide pilots with opportunities to access remote backcountry areas in Central Oregon," RAF Oregon Liaison Richard Mayes said. Visitors to Rager can see historical buildings built by the Civilian Conservation Corps.
Mayes started working on safety and reclamation projects at Rager in 2020, using an RAF grant to organize volunteers and the use of donated equipment to mow the 2,800-ft strip, clear brush, repair the runway surface, install a windsock and pole, and clear an aircraft parking area. Volunteers also constructed a stone fire ring near a donated picnic table in the camping area.
The recent work was completed at both airstrips in order to prepare a current report to the USFS, and to update entries in the Airfield Guide. For current listings, see Rager and Big Rock Flat.
"The RAF collaborates with USFS Region 6 and the responsible District Rangers to maintain a number of backcountry airfields in Oregon," Mayes added.
Submitted on July 9, 2022