MARCY FIELD'S MANY RECREATIONAL OPPORTUNITIES; GRANT AWARDED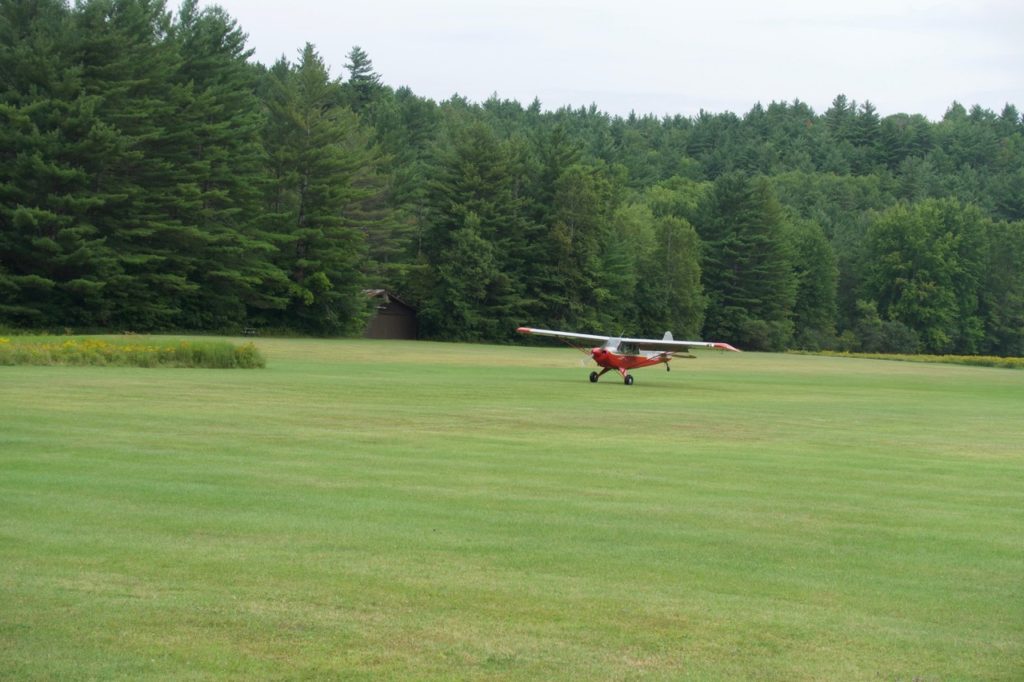 Marcy Field, (1I1) is a 2,390 x 95-ft grass strip in the Adirondack Mountains in Keene, New York. Assistant Airport Manager Bob Rose reached out to the RAF to consider some needed airfield improvements.
RAF New Hampshire Liaison John Meade is familiar with the airfield, and describes some of the recreational opportunities that are accessible from it. "There is world class fly fishing in the Ausable River across the road, and the local outfitter 'The Mountaineer' is a mile down the road for all needs as well as guide services," he added. Uber and Lyft provide service to restaurants and hotels within three miles; and transportation to the Olympic Village at Lake Placid. Adirondack Rock and River Guide Service is located at the start of the famous Jackrabbit ski trail and will pick up and drop off pilots staying in the lodge. The Town of Keene will provide transportation to The Garden, a point with several trailheads where camping is allowed 150 feet from the trails.
Over the years, trees have grown in on the approach end of Runway 20. An RAF grant was awarded for the needed improvements. The Town of Keene will cooperate by providing equipment and manpower. After a professional tree company removes the trees, local volunteers known as the Adirondack Aviators Group will help town employees do the hand work to remove brush and clean-up. 
Work is expected to begin this Spring once the ground has dried up, and the project should be completed within a couple of weeks. Check Airfield.Guide for updates.
Submitted on February 28, 2020