MAY FEATURED AIRSTRIP: WATERBURY, CONNECTICUT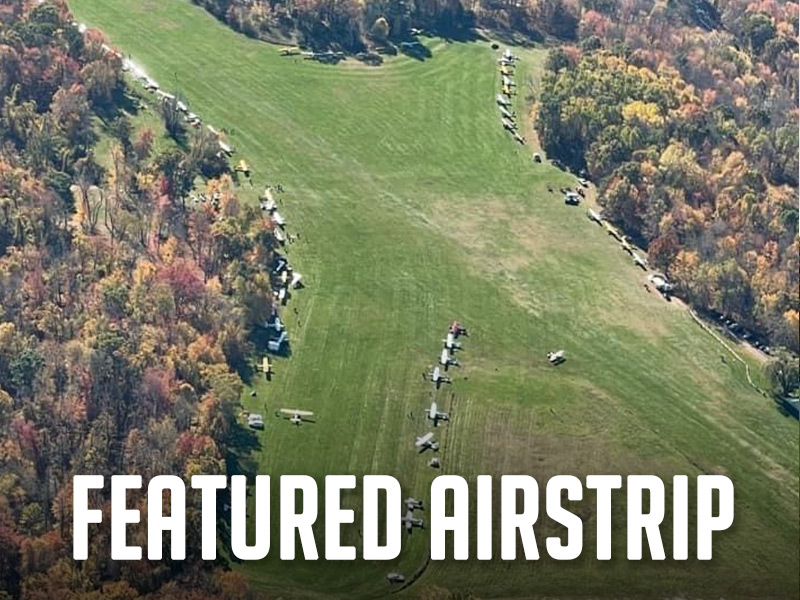 Each month we highlight an airstrip with hopes that you will get out and enjoy these special places. This month's Featured Airstrip is Waterbury, Connecticut.
Looking for a quiet place not far from the bustle of New York's metro area? Try Waterbury, CT, N41, 20 nm northwest of New Haven. This airfield has two turf runways, the longest of which is 2,000 feet long, and locals stock the fire-pit with split campfire wood. "It's like flying back in time," one visitor wrote. RAF and local airfield volunteers have worked to improve the camping area with tent platforms, and cleared trails. The field has hosted fly-ins, and Autumn brings beautiful fall colors. There's also a full regular campground next door (Gentile's) if people are more interested in camping with utility hookups, bathrooms with showers, etc.
Tie down, camp among the trees, relax, and plan to explore the typical New England town of Waterbury close by.
The town of Waterbury goes back as far as 1686, and became America's "Brass City" when the town manufactured brass products for the growing nation. The town is also known for its clock and watch products, and even today, you'll see evidence of its penchant for clocks. The Mattatuck Museum features American art and displays on the history of the Naugatuck Valley. UCONN has a branch campus in town.
After lunch, indulge yourself with "the full chocolate experience" at family-owned Fascia's Chocolates where they welcome you for a factory tour, tasting, and a chance to create your own chocolate bar. Maybe relax with a brew at Brass Works Brewing Company. If you enjoy live theater, concerts or any kind of live performance, spend an evening at the spectacularly restored Palace Theater, a stunning example of Renaissance Revival decor, built in 1921.
Just 10 nm southwest is towered Waterbury-Oxford with full services and weather. Waterbury is also a short flight from Goodspeed Airport, another RAF-supported field.
For more information on Waterbury's turf field, see the Airfield Guide. You'll also find a link to the nearby Waterbury-Oxford.
Submitted on April 26, 2023.