MICHIGAN'S TWO HEARTED REOPENS AFTER REHABILITATION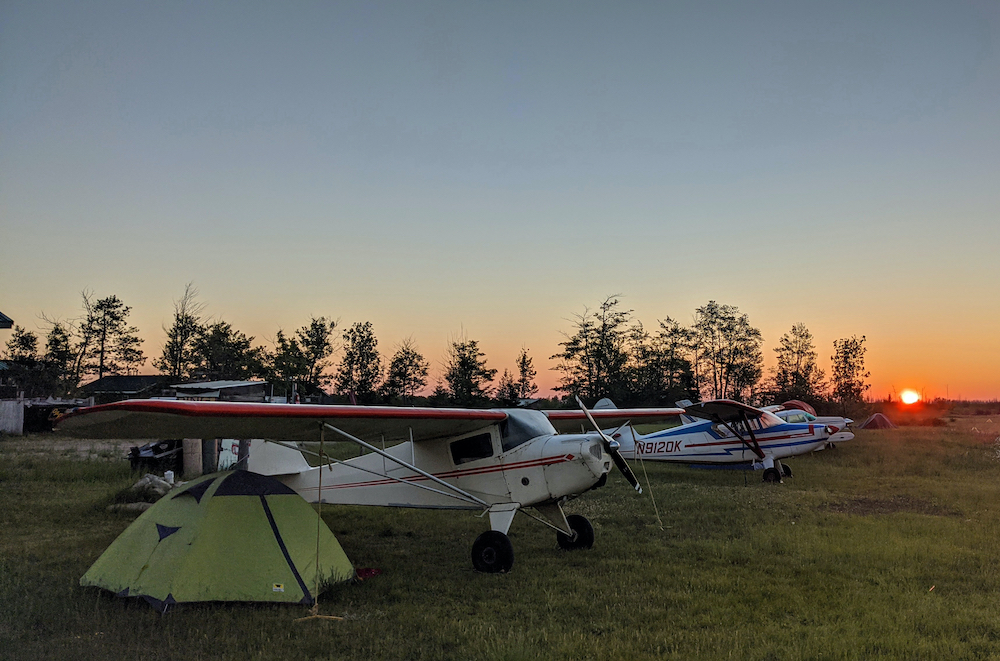 RAF Michigan Liaisons Brad Frederick and General Grant announce that Two Hearted airfield, 6Y5 on Michigan's Upper Peninsula was recently inspected by the state and reopened. "Cones are back out and it is mowed. We want to be sure people understand that the grass is delicate for the time being and that small tires are not recommended," Frederick said. "We will seed and fertilize late summer or early fall to further improve the turf going into 2023."
Last October the airfield was closed to undertake a substantial volunteer effort that included re-grading, new topsoil, tilling, seeding, mulching and compacting 800 feet of the airfield.
The project gained leverage with an RAF grant, and RAF supporter Jeff Littmann's substantial matching donation. RAF supporter Jerry Ness donated his time and use of his equipment, Leon Everhart brought additional equipment, and Mike Hintz contributed his 5th wheel trailer for "Camp Central."
In spite of cold weather, the crew hauled a large bucket loader, road grader, skid loader, roller/compactor, and straw chopper the three and-a-half hour drive to the site. "We appreciate Richard and Kathy Robinson for the use of their Rainbow Lodge facilities. If not for them, this could not have happened. We cannot thank everyone enough for all that was accomplished by this huge volunteer effort," Frederick said.
Two Hearted is now posted as open in the Airfield Guide and includes this new alert at the top: July 2022 – Heavy aircraft with small tires are not recommended until the grass comes in.
Submitted on August 12, 2022