MINNESOTA FALL COLOR CAMPOUT AT BOWSTRING AIRPORT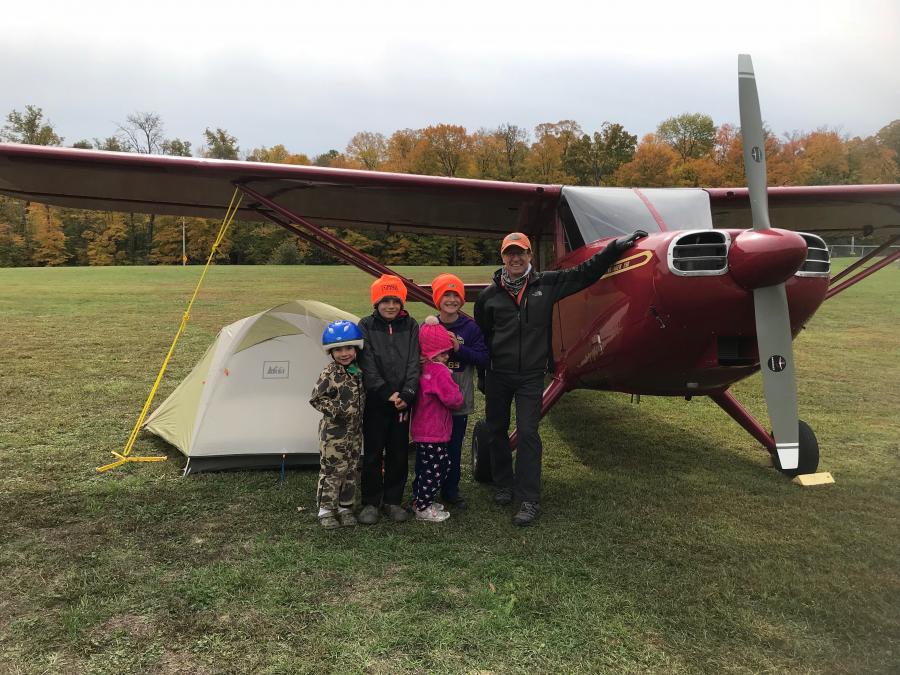 The mood at Bowstring Fall Fly-in was very upbeat despite the cold windy overcast weather," RAF Minnesota Liaison Kurt Pennuto reports. Bowstring (9Y0) is a public use airport in the heart of Superior National Forest. Bowstring Lake is just off the west end of the runway and offers resort amenities. Camping, hiking, hunting and fishing is available throughout the region.
During the September 28-30 weekend, Kurt and Minnesota/North Dakota Ambassador Rick Mercil worked alongside the Bowstring airport commission to host one hundred attendees in 31 aircraft. Pilots and non-pilots alike enjoyed their time rekindling friendships and meeting new friends. Overnight temperatures dropped into the 20s and some pilots arriving on Saturday reported flying through snow squalls "which made for some lively conversations around the campfire," Kurt said.
He and Rick shared the RAF mission, handing out brochures, posters and business cards to visitors; and presented the "RAF Supports This Airstrip" sign.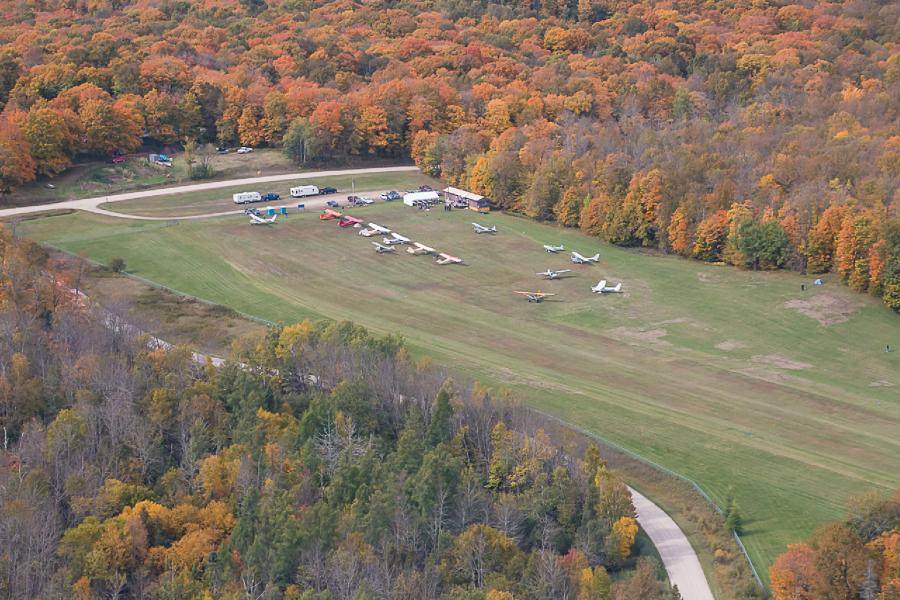 "We met with Ken Reichert of the Bowstring airport commission about the Airfield Guide and how it will benefit the airfield," Kurt said. He plans to submit an application for an RAF grant to develop three to four campsites and fire rings to improve this recreational gem.
Submitted on October 9, 2018