MONTANA PILOTS ASSOCIATION HONORS CHUCK JARECKI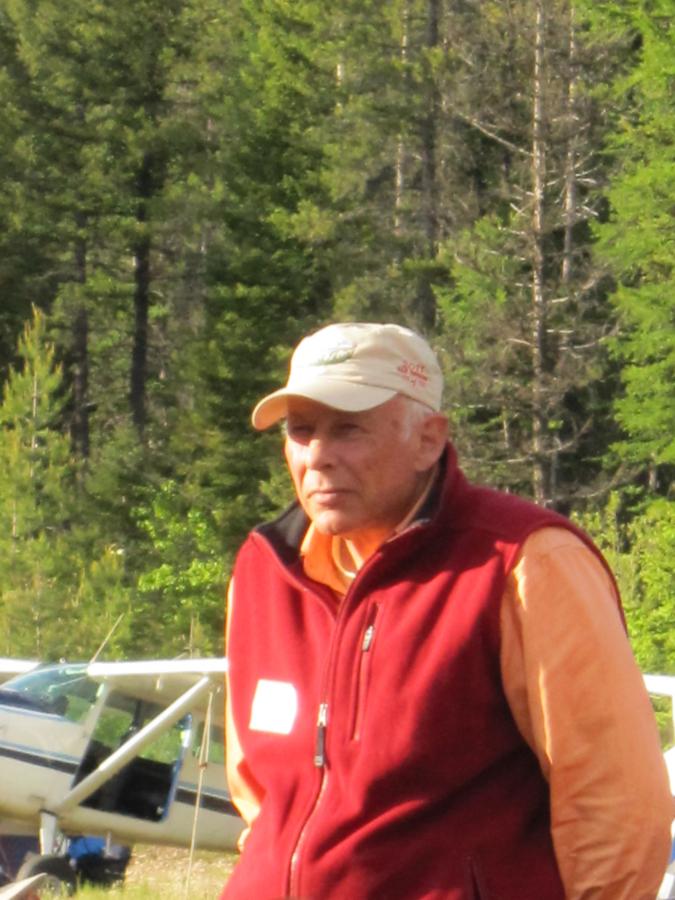 At this year's Montana Aeronautics Aviation conference, Chuck Jarecki was awarded the President's Award by the Montana Pilots Association.
Members of the 600+member group meet during the annual conference to elect officers, award scholarships and plan advocacy. Outgoing President Scott Newpower announced the award to a full meeting room, which acknowledged Jarecki with a standing ovation. "The award and the words of respect that went with it made Chuck misty-eyed. And that never happens!" said Penny, his wife and adventurous co-pilot of 46 years.
Jarecki, a co-founder of the RAF, has been flying since 1960 and has logged over 5,000 hours flying his C-180 from Nome to Panama and as far east as Labrador.
He won the prestigious Wright Brothers Master Pilot award and in 2014, AOPA President Mark Baker honored Chuck and RAF co-founder Dan Prill with a presidential citation.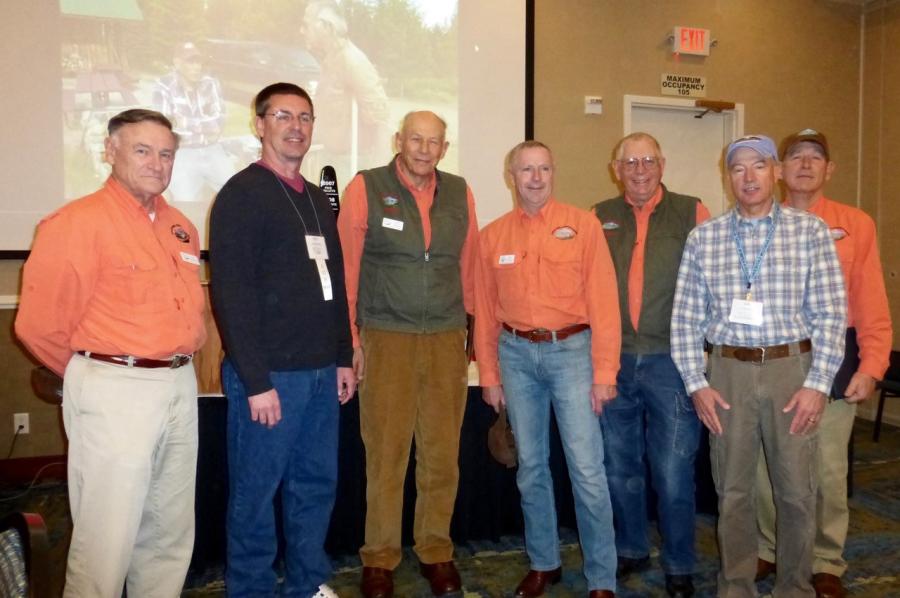 He spent his working life as a rancher and steward of the land. He served on a National Academy of Sciences committee. He compiled authoritative guides for land managers and pilot advocates for the RAF; and worked successfully with the BLM in preserving six of the ten airstrips within the Missouri Breaks National Monument. Another of Jarecki's notable accomplishments was his hard work at Ryan Field at West Glacier.
Newpower recognized Chuck for his service as Western Director for MPA since 2004, and quipped, "I went to a work party at one of the Breaks airstrips. Chuck was there with his Pulaski and he worked us all under the table." 
Submitted on March 7, 2016.