NEW CAMPGROUND AND AMENITIES COMING AT DRIGGS, IDAHO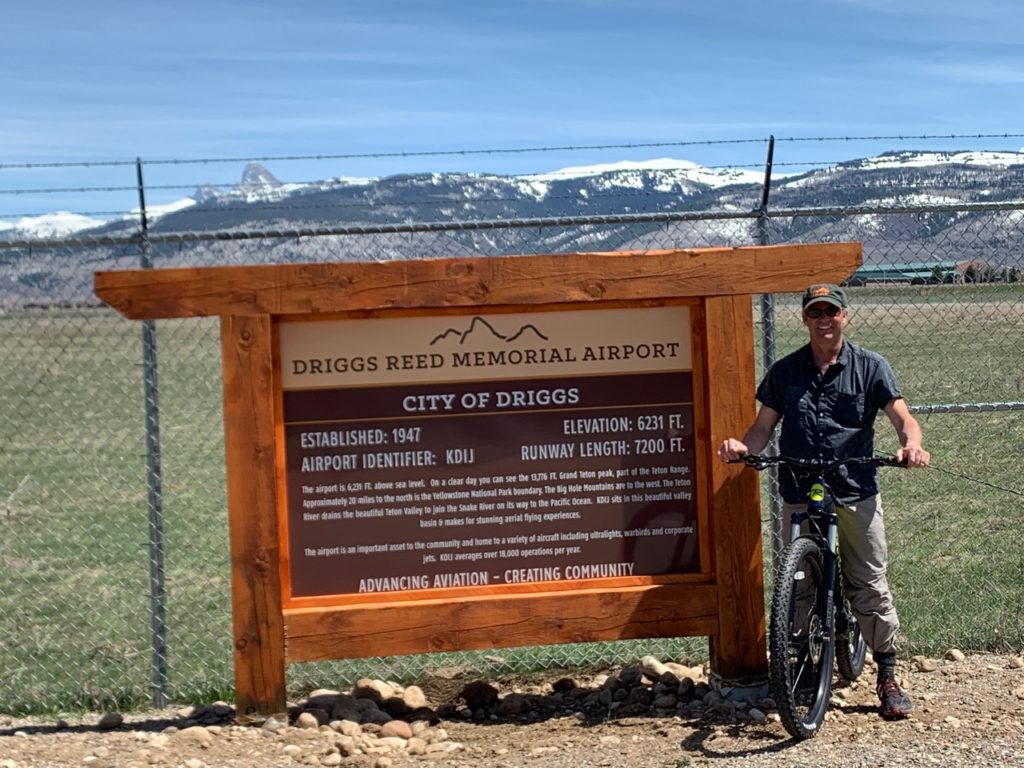 RAF Idaho Liaison Tim Riley's RAF grant was approved for camping amenities at Driggs-Reed Memorial Airport (KDIJ), located in eastern Idaho at the base of the beautiful Grand Teton Mountains.
"Driggs is a world class destination for the pilot community, with access to hiking, biking, fishing, floating, golf and a small town with numerous shops and restaurants." Riley said. "Teton Aviation located on the field is a full service FBO including a great restaurant and a collection of Warbirds in the adjacent museum."
As an active member of the Driggs airport board, Tim began pursuing the dream of an airport campground to serve the pilot community a year ago. Persistent education and discussion with all stakeholders has paid off as the project has approval to move forward.
The airport camping project is a collaborative effort between the RAF, the Idaho Aviation Association, (IAA), the City of Driggs, and the Driggs Airport Board. A cedar pavilion will provide shelter and amenities include a picnic table, barbecue, fire ring, electricity, water, and a port-a-potty. Pilots will also have access to bicycles provided by the IAA Borrow-A-Bike program.
"For pilots seeking an overnight stop en route to the Idaho and Montana backcountry, this is camping with a view of the Grand Tetons and access to food, supplies and fuel," Riley said. In addition to being a camping destination, the campground will be available for clubs or other group fly-ins.
"This project is well-aligned with the RAF mission of using aircraft to access recreational resources," Riley said. "It also has the potential to be a base camp or an outpost for the RAF goals of creating regional flying locations with high recreational value," he added.
Riley projects the completion date for this summer.
Submitted on April 29, 2020