NEW OREGON AIRSTRIP IS MORE THAN WORLD-CLASS FISHERY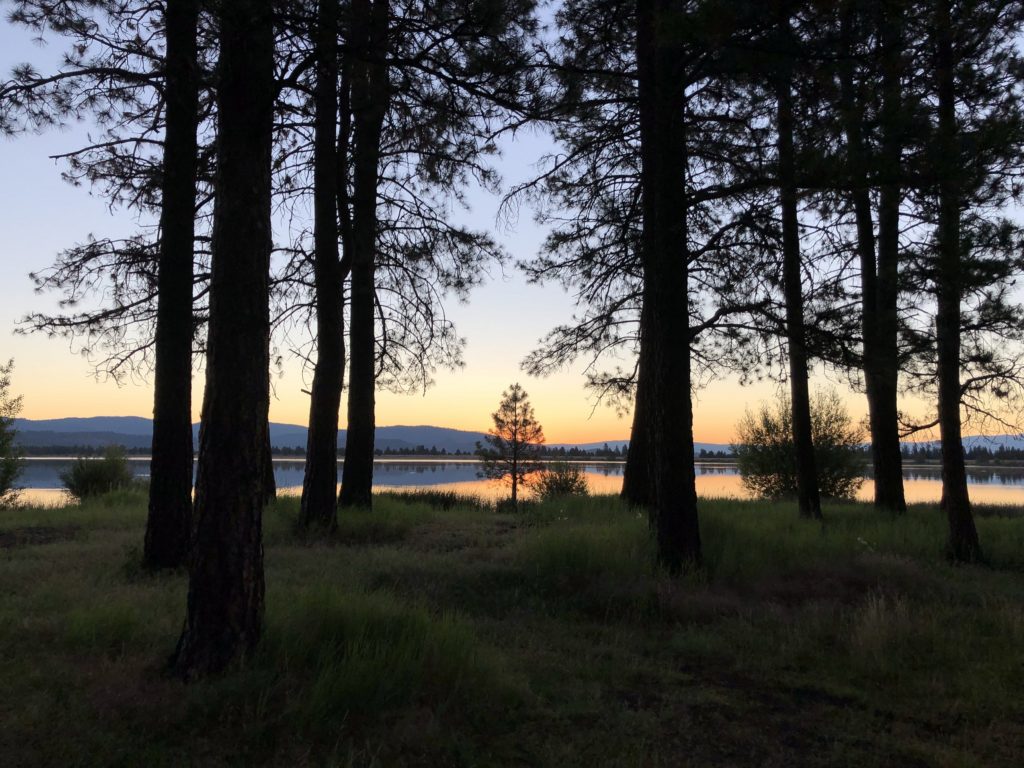 Wild Billy Lake is located on 1,100 acres of private land in south-central Oregon. The property sits on a mesa above the Sycan and Sprague river valleys at 4,500-ft elevation. With no signs of civilization, you have a feeling that you are completely alone with nature.
The lake is over 200 acres in size and is managed as a destination retreat for fly fishermen in search of trophy rainbow trout. Wild Billy Lake is so much more than just a world-class fishery; it is a place to experience the High Desert ecosystem in a private, intimate setting.
In 2018 one of the property owners, RAF member Mike Mooney, approached RAF Oregon Liaison Richard Mayes to discuss the practicality of creating an airstrip at Wild Billy Lake. Both agreed that an airstrip would be a great asset for both the property owners and the backcountry pilot community. Plans were made and the necessary permits obtained. A local contractor completed the project in late June, 2019.
The landowners invited Oregon RAF members to fly in on July 12 and 13. Pilots and friends arrived in 10 aircraft. Several visitors spent the night Friday in guest cabins, and were treated to lunch, dinner and Saturday breakfast by the owners.
Fishing was a bit slow due to warm temperatures, but a few nice trout were landed. Everyone was impressed with the recreation opportunities of Wild Billy Lake. In addition to trophy fishing, the facility provides opportunities for paddle sports, mountain biking, and wildlife viewing.
Alternatively, grab a cup of coffee and your favorite book and settle into fireside tranquility next to your cabin's wood stove or the lakeside fire pit.
For more information about Wild Billy Lake, including a required safety briefing, go to: http://wildbillylake.com. See them on Facebook: https://www.facebook.com/Wild-Billy-Lake-130144027072681/
Submitted on July 28, 2019