NEW RAF OZARK AIRSTRIP GETS FAA IDENTIFIER!
The RAF is thrilled that the FAA officially activated Trigger Gap with a permanent identifier on September 19. Trigger Gap, (17A) is a new 3,000-ft recreational airstrip, conceived and built with RAF leadership through private donations. It lies on lands managed by The Nature Conservancy (TNC) in NW Arkansas' Ozarks above the Kings River.
"The RAF enabled this to happen," said Chad Cox, Aviation Director for the Walton Family Foundation. "The Nature Conservancy also put a lot of trust in all of us on this one and they feel like we have been good stewards," he added.
The future of Trigger Gap is ensured by a long-term lease with TNC and local RAF volunteers have committed to ongoing maintenance.
"Our success is the result of having developed a great partnership with this international conservation organization," said RAF Arkansas Liaison Dave Powell. "This new destination will broaden the community of recreational flyers. It has easy approaches and is plenty long," he added.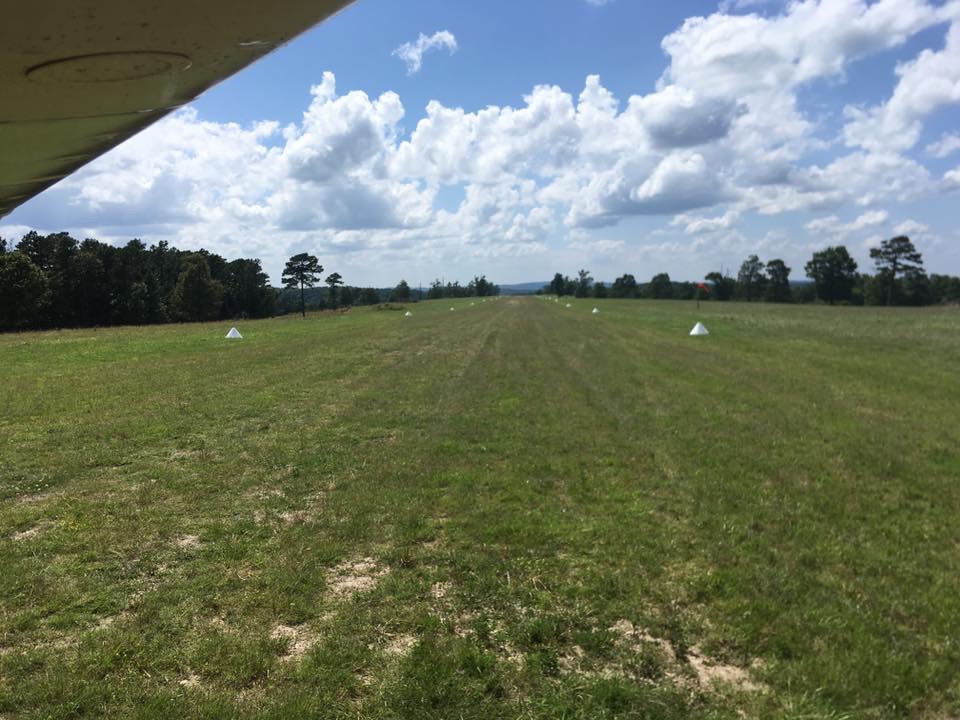 Runways are 10/28 and lined with cones on 200-ft spacing. There are fire rings and typically firewood is available on site. Bring your own water. Enjoy great views of the Ozarks from this strip atop Pension Mountain, named for Civil War veterans who settled there. As a special treat, Kings River Outfitters will pick you up and arrange for you to recreate on the river.
Trigger Gap is just 3.2 nm south of Carroll County Airport (4M1) with courtesy cars and services. Within an hour's drive is Ridgefield, MO, and Big Cedar Lodge Resort.
Click here for the Trigger Gap safety briefing. 
Submitted on October 4, 2018.