NEW YEAR GREETINGS FROM THE RAF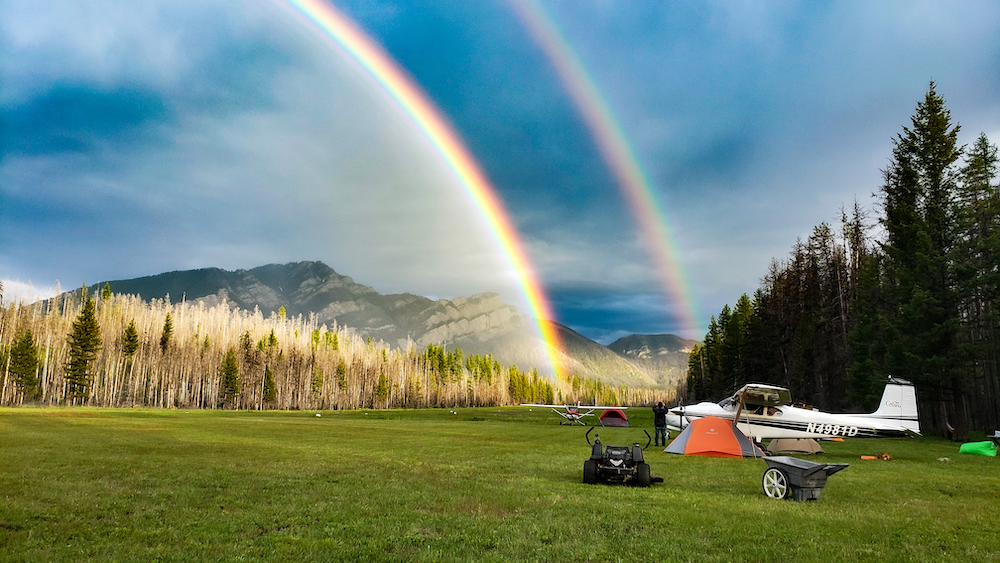 One good thing about the year just ending is that more people got outdoors. The very best thing about 2020 was the amount of goodness and generosity you invested in the RAF and its mission.
You took on projects to benefit people you didn't even know, nor may never meet. Some were big projects – like restoring Ryan Airfield and building a barn that aviators will appreciate for decades to come.
You helped save Goodspeed airport in Connecticut – a big win and a great story of good people doing good work with a good outcome. Saving Isle Airport in Minnesota was another group effort with a successful outcome. You helped mow turf runways, build privies, picnic tables, and pavilions, you rounded up loaner bicycles, all projects to make recreational flying more fun.
All the 2020 projects had one thing in common: people of the RAF giving. Giving time, expertise, money and most importantly, their will and energy to get something done that will last – maybe for generations – because that will is fired by our desire to leave things better than we found them.
There were many things about last year I would prefer to change, but one thing I would like to keep is the goodwill of 2020. I'm thankful to be a part of an organization that chooses a path of giving rather than taking. Making things better, even in small ways, because they add up and in the end make a big difference. So thank you for your goodwill and thank you for leaving things better than you found them in 2020.
I'm looking forward to that energy to get more good things done this coming New Year.
Bill McGlynn
RAF President
Photo Credit: John Roberts; 2020 RAF Photo Contest Submission; Meadow Creek, MT