NORTH FOX ISLAND DRAWS VISITORS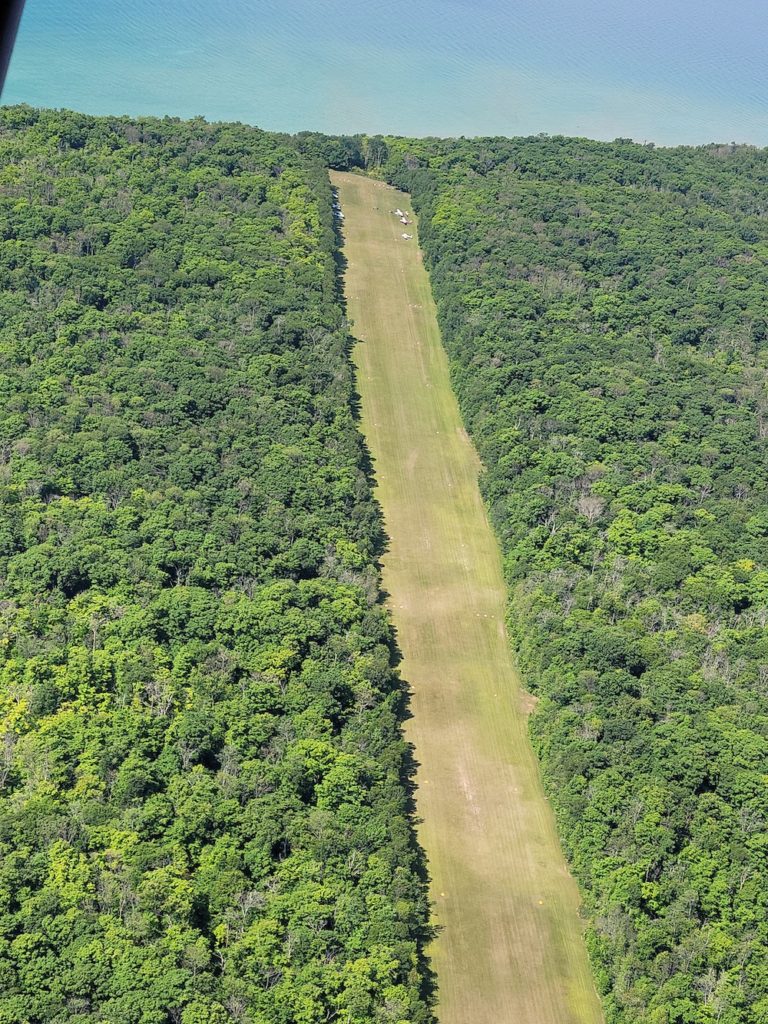 Michigan's North Fox Island, 6Y3 is seeing a healthy increase in use, in great part because of the improvements and maintenance RAF volunteers and new friends continue to take on.
RAF Michigan Liaison General Grant reports that volunteers began landing Friday, July 7 to continue the work. By Saturday, 14 planes had brought more than 20 volunteers who cleaned and mowed trails, trimmed and mowed the airfield, ground down two stumps near the runway, and some hauled, split and stacked two face cords of firewood. "Overall we had a great turnout of volunteers. We had a lot of first-time visitors to the island, including a group of six from Brighton and Ann Arbor that flew in and prepared lamb kabobs for the whole crew, a really nice treat and an amazing gesture of friendship," Grant said.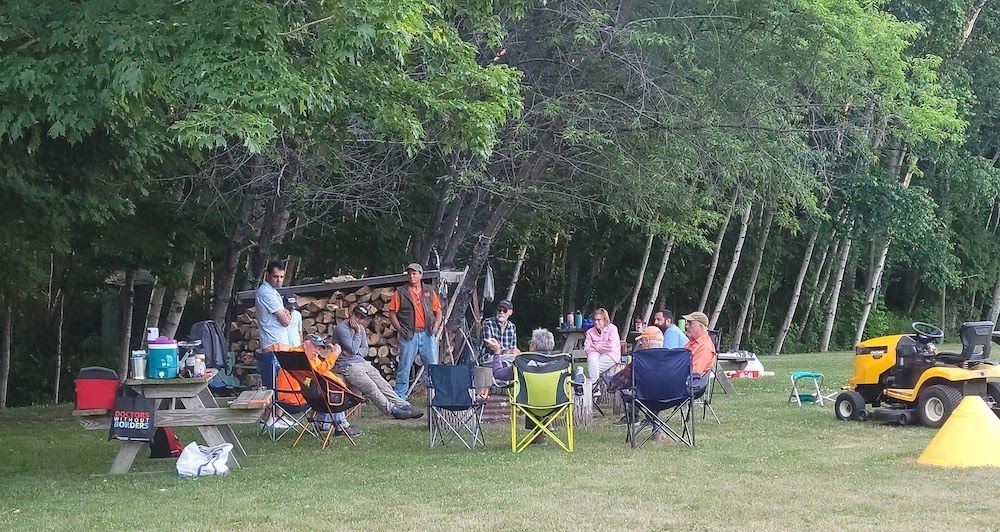 Saturday evening, 18 campers stayed to enjoy the Island. Everyone showed great interest as volunteer Jerry Ness shared stories and photos from the early days of the island, including photos of the first landing on the airfield, and details of previous ownership.
Grant notes that the log documented six pages of visitors to the island since the season opened in May – roughly 60 logged flights, and over 100 visitors. "Additionally, there has been a lot of mentions and discussion on social media," he added.
For more on North Fox Island, see the Airfield Guide.