NORTH FOX ISLAND AIRSTRIP OPENS IN MICHIGAN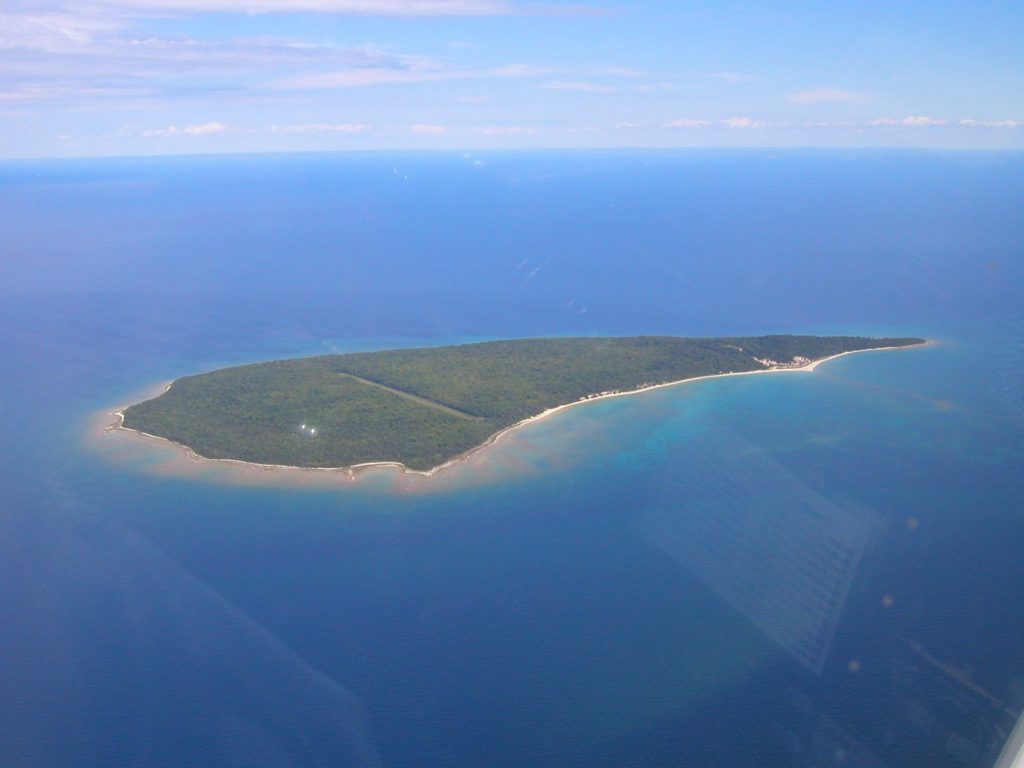 The Recreational Aviation Foundation (RAF) has been working for several years to re-open North Fox Island airstrip, located on a state-owned 820-acre island in Lake Michigan.
Many volunteer man hours have gone into preparation and negotiations in order to reclaim and return the airstrip to a safe condition. North Fox Island is approximately 27 miles northwest of Charlevoix. The 3,000-foot turf runway has displaced thresholds with 60-foot trees on both ends and along the sides. It is now open to the public and will appear on the chart as 6Y3.
"The RAF is pleased to announce our completion of a formal agreement with the State of Michigan to open North Fox Island," said RAF President John McKenna.
"This is a spectacular recreational aviation destination that fits right in with the mission of the RAF," said RAF Michigan Liaison Brad Frederick, who oversaw much of the volunteer labor and substantial logistical challenges. "Restoration of the airfield, cones, windsock, and mowing equipment have all been done by a group of tireless volunteers," he added.
Volunteers will be tapped to assist with ongoing maintenance, another successful model the RAF employs to keep backcountry airstrips safe and desirable at minimal expense to public entities. Help support North Fox Island and other RAF projects by making your contribution today.
The Recreational Aviation Foundation is a public 501(c)3 non-profit organization formed to "preserve, maintain and create public use recreational and backcountry airstrips nationwide," 1711 W. College St., Bozeman, MT 59715, www.theraf.org.
Submitted on August 17, 2015.