OREGON AIRSTRIPS RECEIVE FUNDS FOR CONTINUED MAINTENANCE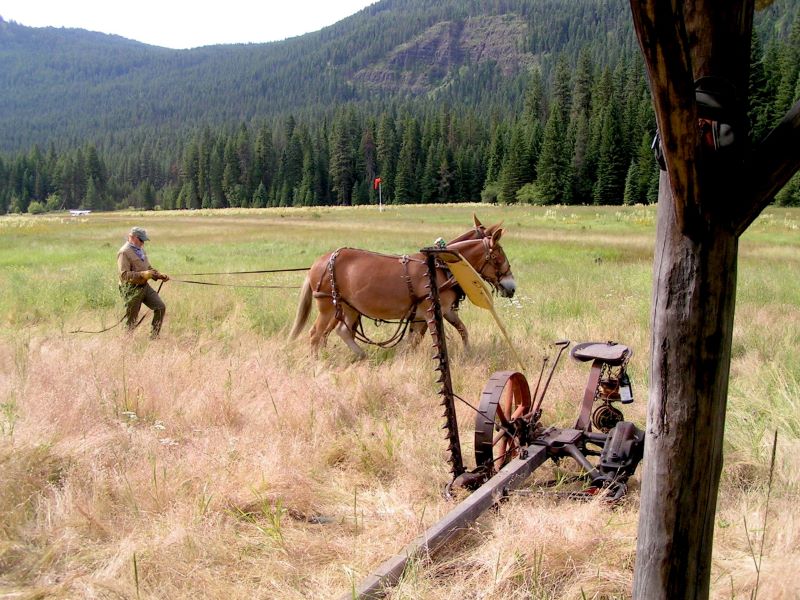 "McKenzie Bridge Airport in the Central Oregon Cascades is popular with recreational aviators. It provides access to the McKenzie River, mountain bike trails, and remote camping," RAF Oregon Liaison Richard Mayes says. To ensure the continued utility of the airport, Mayes has been awarded an RAF grant to employ a contractor to mow the airfield. He expects the first mowing in early June, the second by the end of September, and will supervise the contractor and provide safety oversight.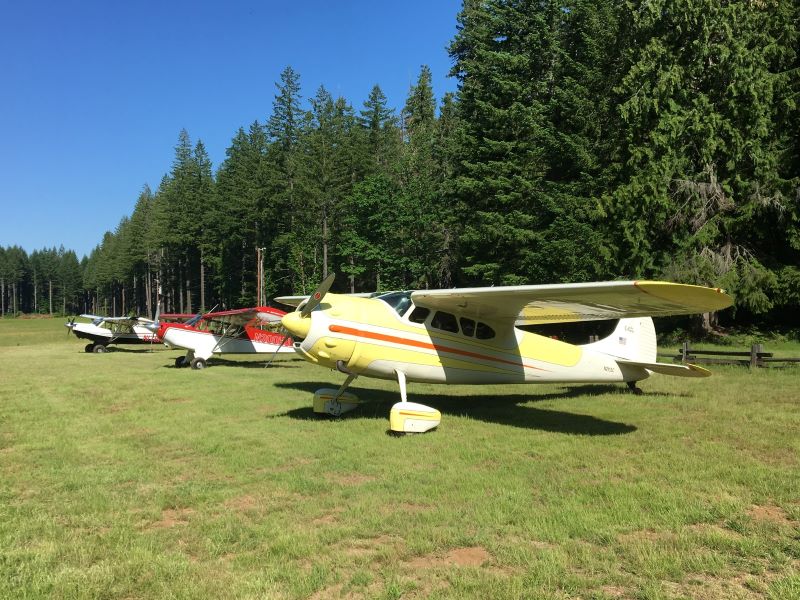 The airstrip lies in the Willamette National Forest, and Mayes announced that the USFS will use a portion of this year's federally-allocated funds to make additional improvements. The USFS committed to purchase a fire ring and all-weather picnic table each for McKenzie Bridge and Toketee State (3S6) airports. Installation will require RAF volunteer labor and some additional materials," Mayes said. Watch for future announcements of volunteer work parties when health restrictions have been relaxed.
RAF members have volunteered to assist the Oregon Department of Aviation with upkeep of McKenzie Bridge Airport. For the past three years Mayes has organized at least two volunteer work parties each year to perform maintenance and safety improvements at the airport. See the airfield.guide.
Red's Wallowa Horse Ranch, (6OR9)
Mayes also recently reported, "I have some good news." He went on to describe developments resulting from an April 26 meeting with the US Forest Service. Red's Wallowa Horse Ranch airstrip lies on Forest Service administered lands within the Eagle Cap Wilderness Area, where only non-mechanized equipment can be used for maintenance and improvements. The agency has agreed to fund the purchase of a new horse drawn mower and contribute $1,000 toward mowing this year. Additional USFS funds are committed for materials to build an outhouse at the camping area, the purchase of a web camera, and invasive weed eradication.
Mayes adds, "We must extend our gratitude to RAF Ambassador Bill Ables for his efforts to achieve these great outcomes. Bill's proactive approach to collaboration with USFS, Idaho Aviation Association and the Wallowa County Pilot's Association has ensured Red's will remain the premier backcountry airstrip in Oregon." See the airfield.guide.
Mayes has plans for other Oregon airstrips. "The next goal will be to obtain Forest Service funding for an outhouse at Toketee and Bill has plans for some improvements at Dug Bar," he said, adding, "We are finally getting some of that USFS money into actual airfield works!"
Submitted on April 30, 2021.