OREGON'S MCKENZIE BRIDGE AIRPORT IMPROVED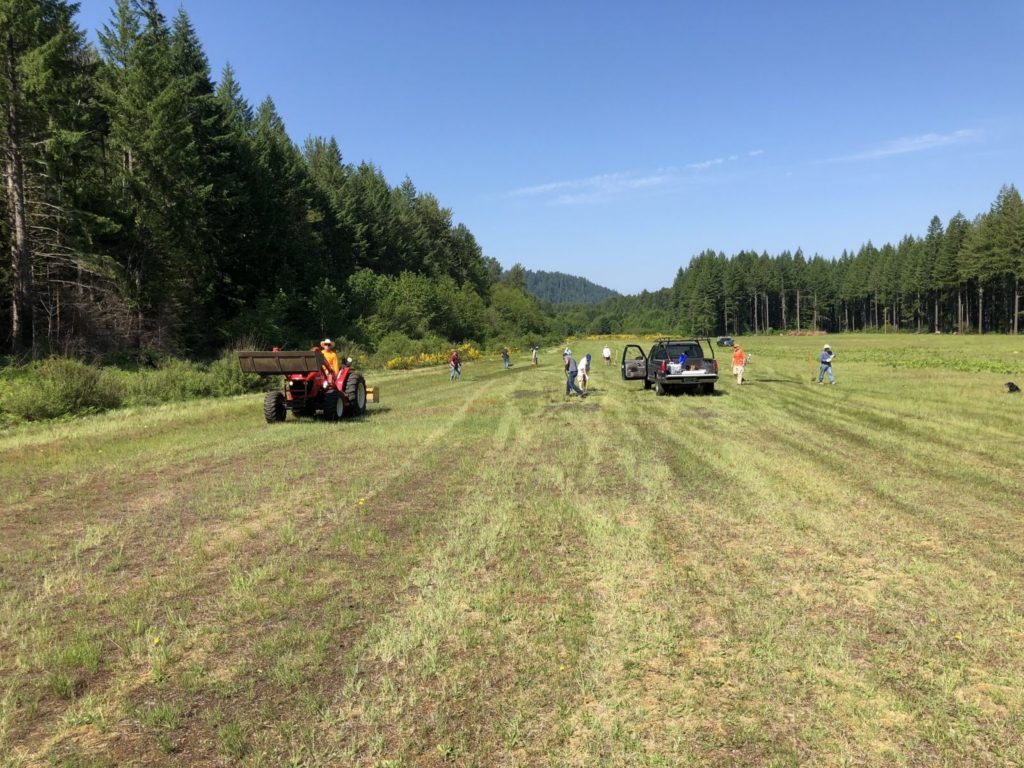 The RAF sponsored a volunteer work party at McKenzie Bridge State Airport (00S) June 2 and 3. Approximately 40 volunteers turned out, contributing more than 360 work hours. Most of the volunteers came from Oregon. "We also attracted two RAF members on their way from Florida to Alaska, and an RAF member who flew from Boise, Idaho specifically for the event," RAF Oregon Liaison Richard Mayes said. Most enjoyed camping on the airfield.
Many volunteers drove to the site, bringing three tractors, brush clearing equipment and hand tools. They filled and smoothed rodent holes and mowed the airfield and tie-down areas and cleared brush from around the windsock, tie-downs, gates, outhouse and runway edges. The end markers, airport sign and warning signs were cleared of brush and painted; and the segmented circle repaired and painted. They repaired the broken split rail boundary fence and repaired, cleaned and painted the outhouse inside and out.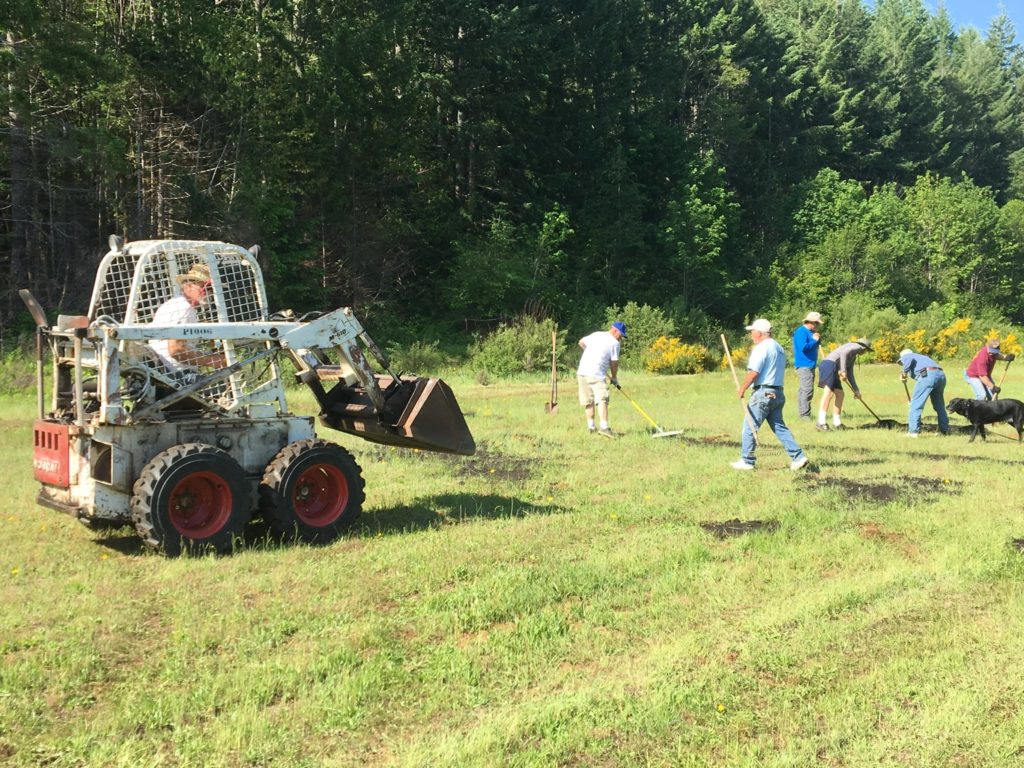 "I would estimate the in-kind value of the donated materials and equipment time at approximately five thousand dollars," Richard said "I was humbled at the positive response we received from the pilot community to this call for action. Everyone who took time from his or her busy lives to make a contribution to this effort has my sincere appreciation. We absolutely left the airfield in better condition than it has been in many years. I invite pilots to fly in and check it out. If you like what you see, please contact the Oregon Department of Aviation to share your thoughts on the work completed, and thank them for allowing the RAF to hold this work party," he added.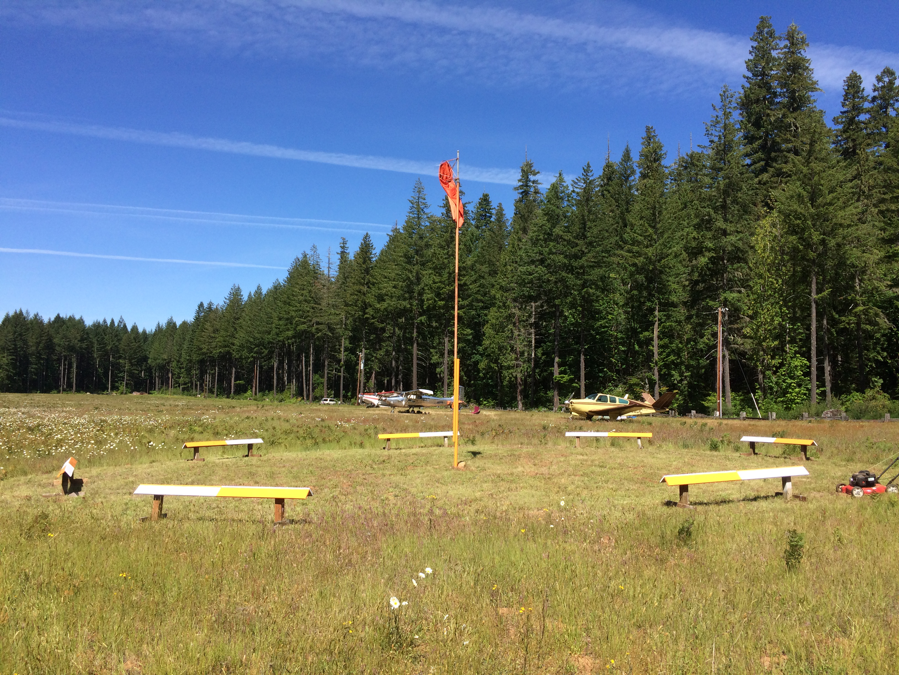 After the work was done, folks went hiking, and mountain biking on the nearby McKenzie River trail. Others napped in the shade by the McKenzie River, or shared stories with new friends. The showing of a Godzilla movie followed a wonderful potluck barbecue dinner.
The RAF thanks every volunteer who made time to travel and pitch in. We also thank Taylor NW Construction of Bend, for donating and transporting the fill material, and Infinity Air of Albany for helping with the barbecue.
"The volunteers all worked very hard, but we also enjoyed the companionship of our fellow pilots who believe we have a responsibility to help preserve airfields like McKenzie Bridge. It would be a pleasure to continue this effort in collaboration with the ODA," Richard wrote in his report to the Oregon Department of Aviation.
Submitted on June 11, 2018