PAVILION NEARS COMPLETION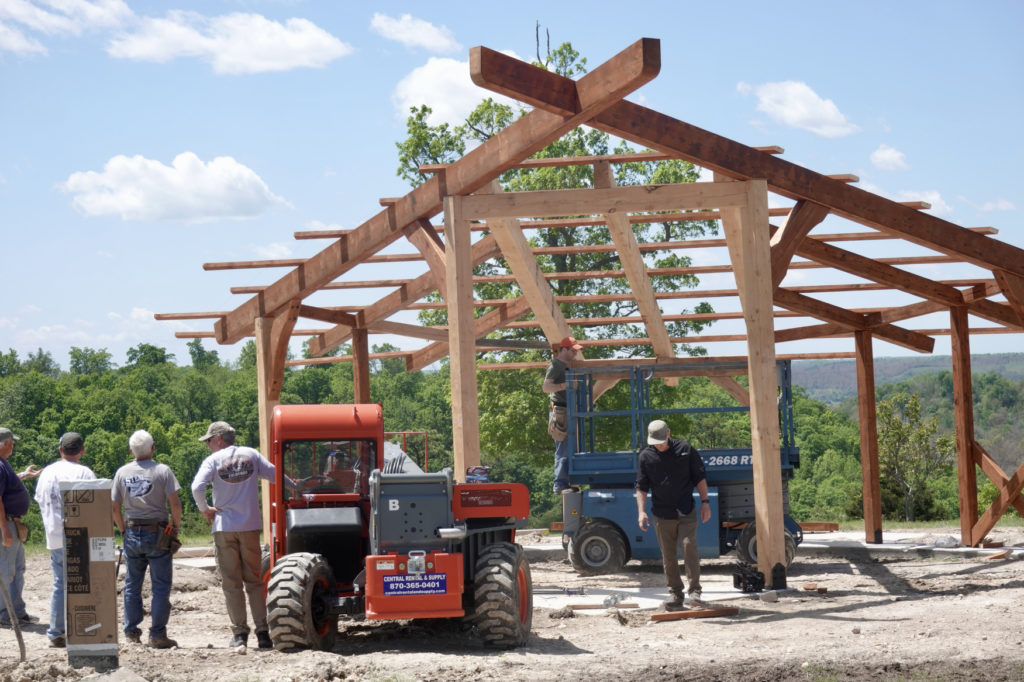 The Trigger Gap pavilion is nearing completion, thanks to many generous donors and volunteers who gave their time at multiple workdays earlier this month.
We'll announce the opening once the lovely stonework is complete, and the public can enjoy using the new pavilion.
Find details about Trigger Gap in the Airfield Guide.
Trigger Gap airfield, (17A) is now a premier backcountry airfield. Volunteers have added a fire ring, an outhouse, and picnic tables. It's just 29 nm east of Thaden Field (VBT), which serves Bentonville, and pilots from all over the country have enjoyed this special place. Campers at Trigger Gap enjoy a great view over the Kings River, famous for smallmouth bass fishing. "Trigger Gap offers a beautiful recreational flying destination for both experienced pilots and those new to this kind of flying," says Dave Powell, Arkansas Liaison.
To learn more about Trigger Gap, contact either AR Liaison Dave Powell (dpowell@theraf.org) or AR Liaison Harper Goodwin (hgoodwin@theraf.org)