PELICAN POINT (28U) WORK PARTY OCTOBER 8TH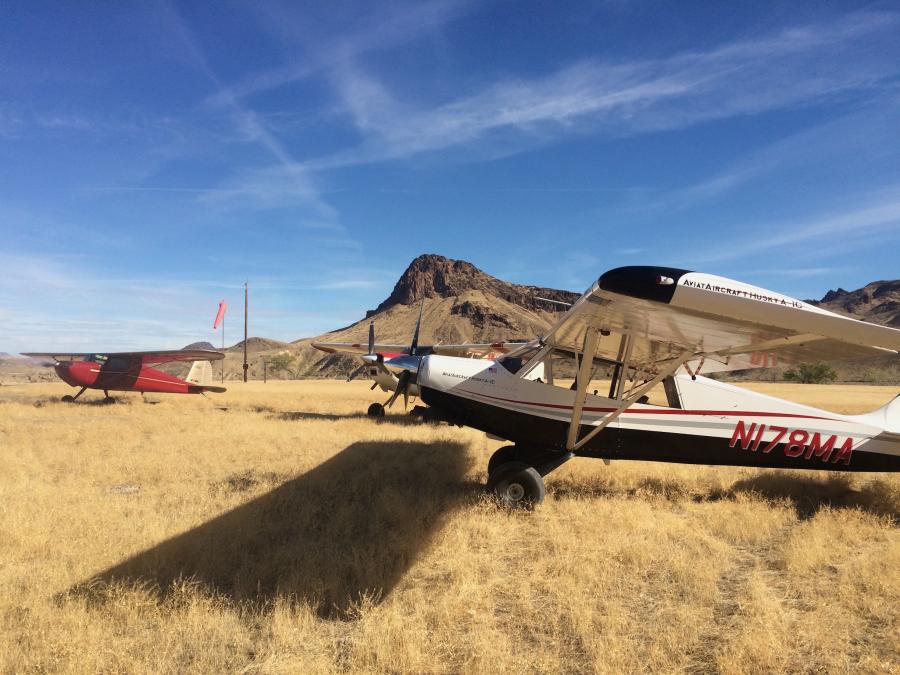 The work party at Pelican Point (Oregon's Owyhee Reservoir State Airport, 28U) brought out a highly motivated crew. Seven aircraft from California and Oregon landed and eight volunteers got a start on improving the runway surface.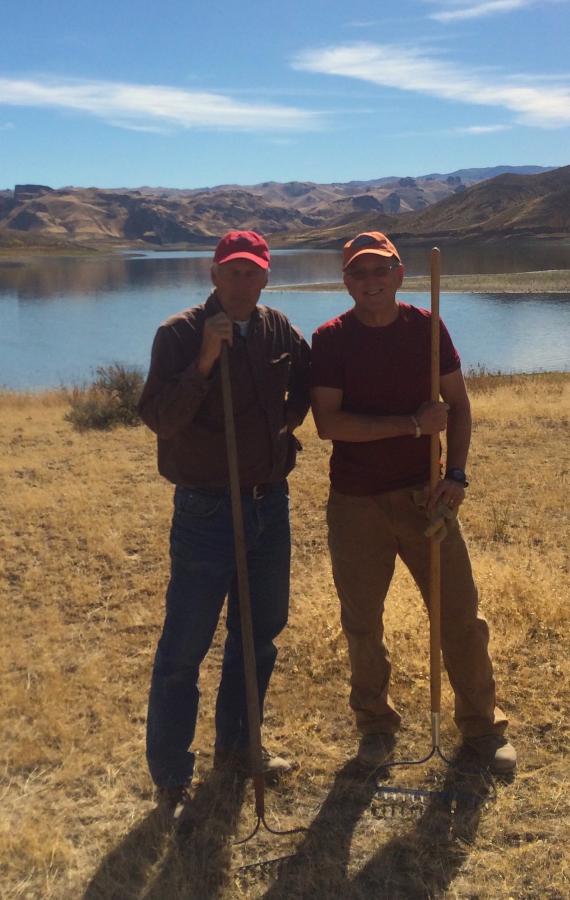 We filled holes in the surface, removed large rocks, leveled the surface and broadcast grass seed. Volunteers also tidied up the aircraft parking campsite areas. Most folks came prepared to enjoy camping for the weekend. After completing maintenance tasks, several quickly departed for the nearby water with fishing gear in hand.
Submitted on October 12, 2016.