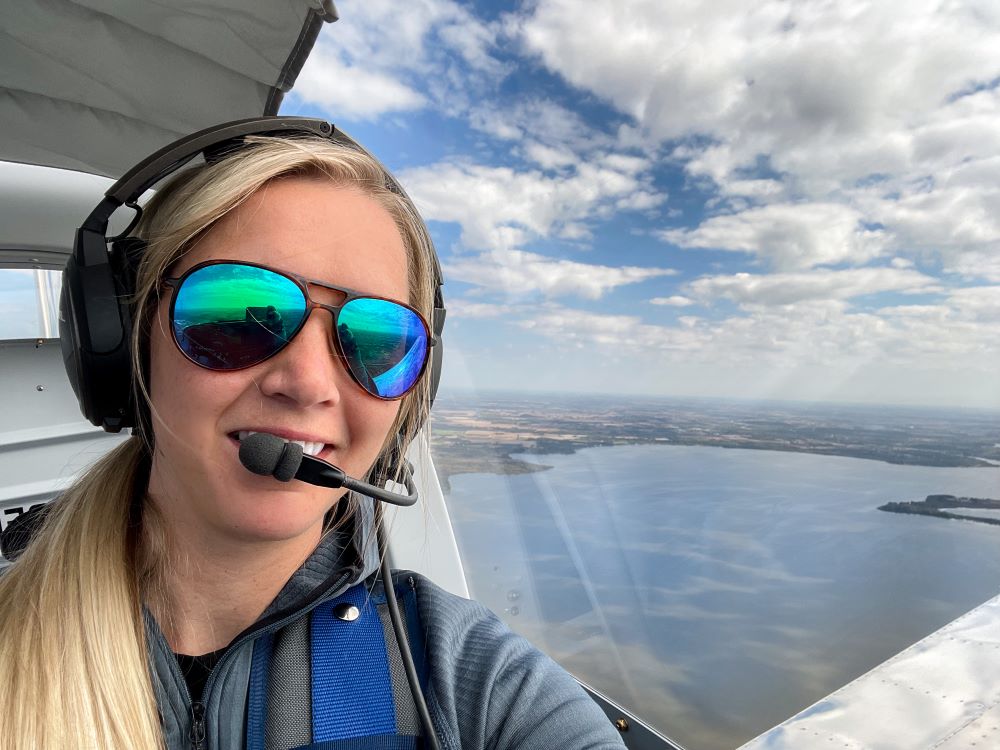 Peyton Wolter is a true outdoors enthusiast with roots deeply embedded in the woods and lakes of Wisconsin. From a young age, the outdoors has been a constant in her life. She developed a passion for active pursuits and never backed down from a new adventure.
Hunting, fishing, hiking, snowmobiling, wakeboarding, scuba diving – she loves it all. Her journey took an unexpected turn in 2017, when she was a passenger in a boating accident while fishing in Canada. The incident resulted in a T10 spinal cord injury, leaving her with unforeseen challenges. However, Peyton's resilient character shone through, and she chose to embrace change and strive for self-growth.
During her recovery, Peyton was introduced to her first flight and the world of aviation. The freedom and sense of community that general aviation offered, resonated deeply with her roots, and she was hooked to the skies from day one. In 2020, with the support of the Able Flight scholarship, she achieved her Sport Pilot's license, marking a significant milestone in her story.
Today, Peyton works in marketing in the outdoor industry and maintains an active lifestyle that is interwoven with her passions. Alongside her hobbies, she cherishes quality time with her family and beloved dog. Traveling to experience new places and immersing herself in diverse cultures is also an integral part of her life. She continues to fly with friends and looks forward to owning her own adapted plane one day. The world of aviation holds boundless opportunities for Peyton, fueling her passion for outdoor recreation and seeking new adventures.
Submitted on June 20, 2023.