PILOTS FIND DARKNESS TO VIEW NIGHT SKY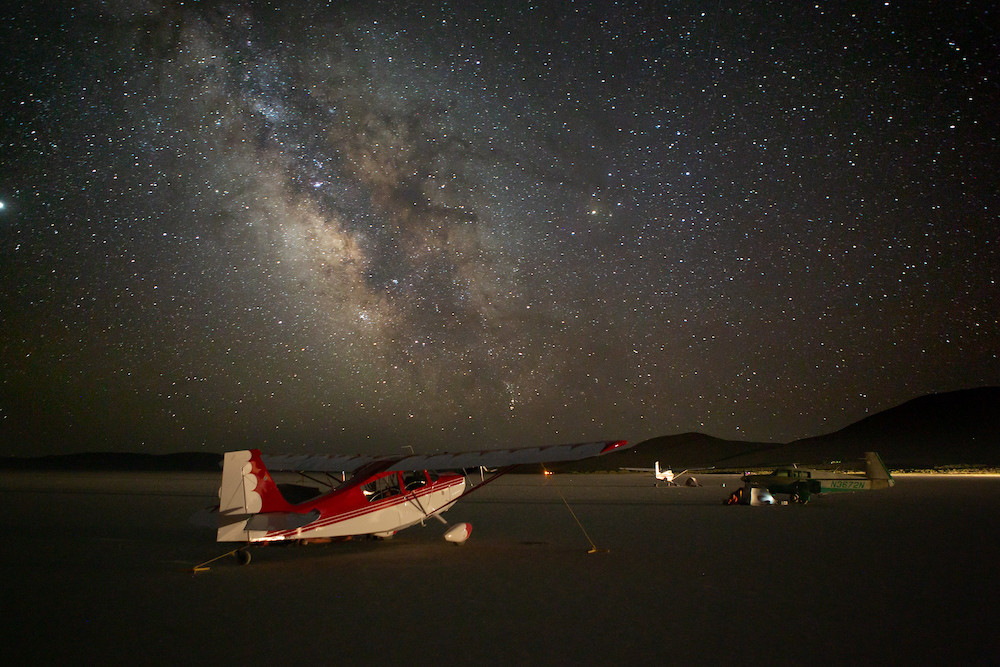 What is it like to view Comet NEOWISE from the sparseness of Oregon's Alvord Desert, a large ancient dry lakebed east of the Steens Mountains, close to the borders of Oregon, Idaho and Nevada? "At night the Milky Way was overwhelming," RAF member Richard Greenstead said, "and the opportunity to view the comet in such a remote location was exceptional," he added.
Several RAF members shared with RAF Oregon Liaison Richard Mayes details of their memorable trip to the Alvord Desert, seeking a crystal-clear view of this phenomenon, far away from city lights. According to Scientific American, the comet has been dubbed NEOWISE after the Near-Earth Object Wide-Field Infrared Survey Explorer space telescope that first noticed it earlier this year. The Comet will not return for some 6,800 years.
RAF member Jason Brand, who flew his Citabria from Placerville, CA with his son, reported that daytime temperatures were triple-digit, but "it cooled off in the evening and mornings, when the skies were spectacularly clear," he said.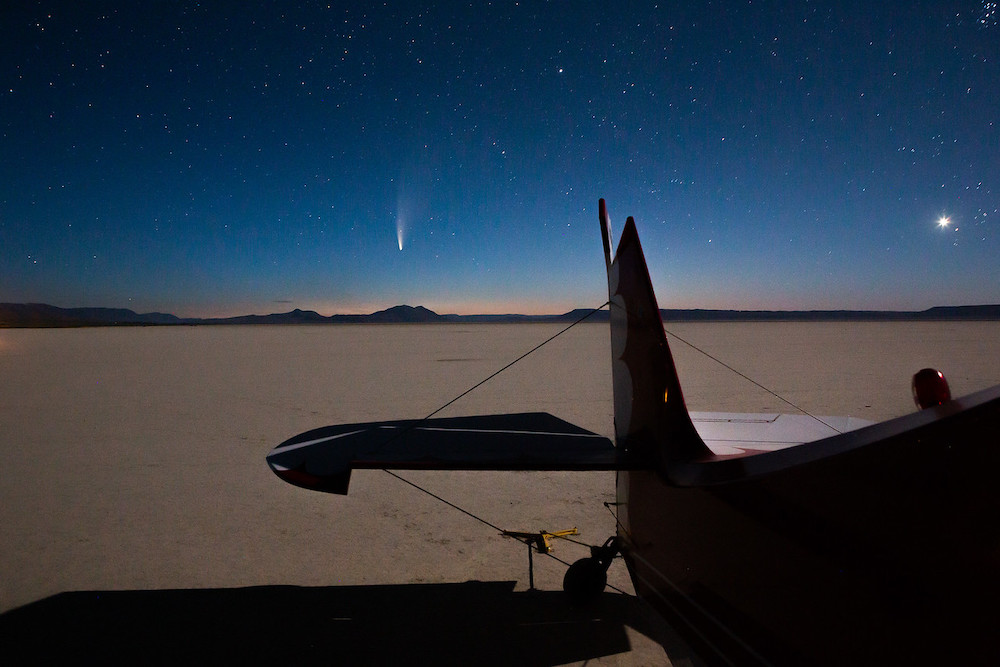 Mr. Greenstead, an Alaska Airlines captain, flew from Portland with his two sons, one of whom at 16 years old has already logged more than 140 hours toward his Private Pilot Certificate. He was able to log five-and-a half hours of complex dual instruction in a Mooney during the trip. Captain Greenstead's co-worker, First Officer Sara Brown and her fiancé Jon joined the expedition from Hood River in Sara's Cessna 175. Jon is also working toward his Private Pilot Certificate.
"The Alvord Desert is a very special and fragile environment, which can be very unforgiving of carelessness," Mayes explained. "Anyone planning a visit should read and understand the safety information published in the Airfield Guide and plan their trip accordingly," he added.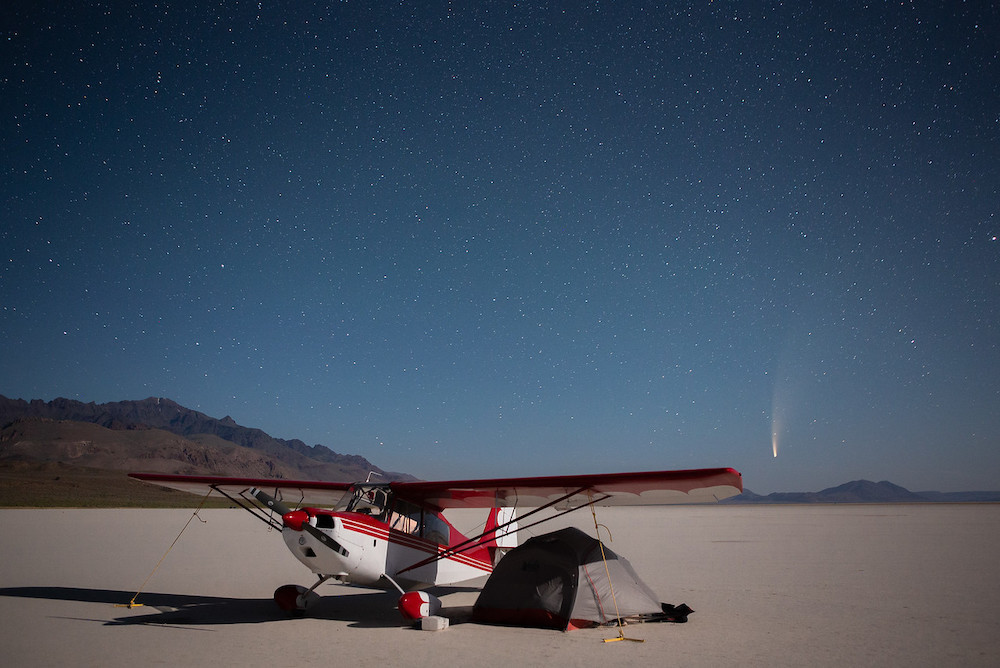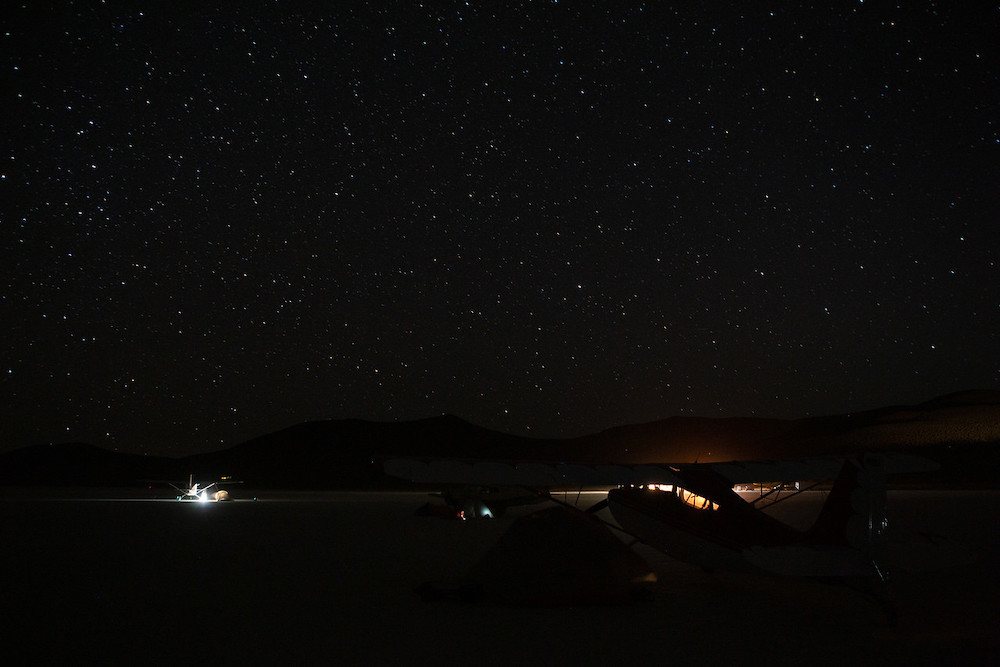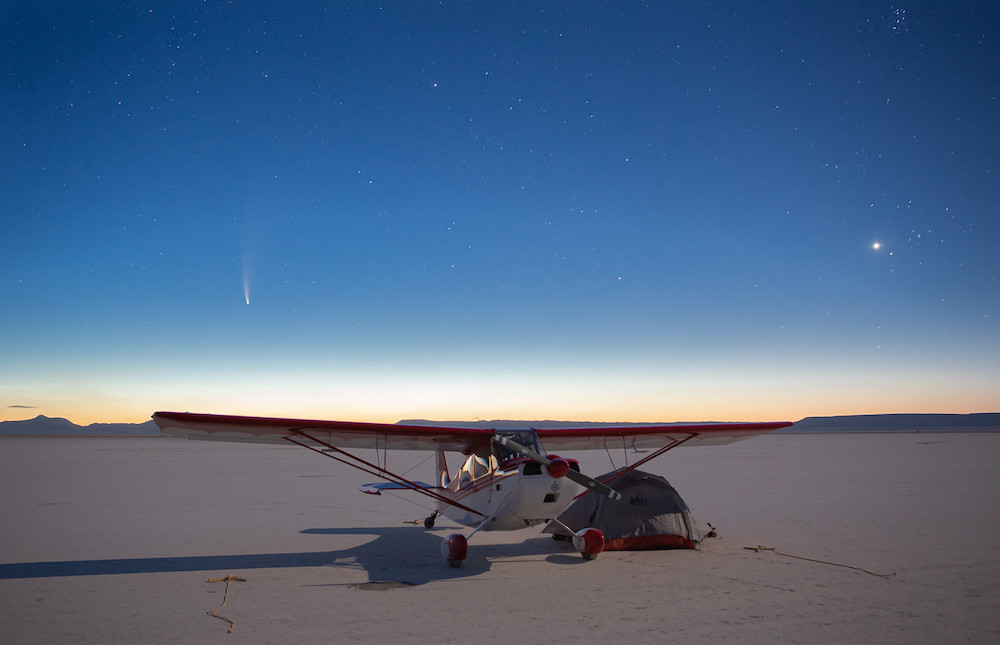 All photos by RAF Member Jason Brand
Submitted on July 23, 2020