RAF AND EAA TEAM UP AT NATIONAL PARK AIRSTRIP IN ALASKA
The second annual RAF/EAA Chapter 42 Wrangell-St. Elias National Park fly-in and maintenance party concluded successfully over the July 13-15 weekend. A dozen airplanes participated. Exotics like a Stinson, Helio-Courier and a Glastar joined the Cessnas, Pipers, and others. Another 15 vehicles made the long trip overland including 60 miles of gravel along the historic Copper River and Northwestern Railway right of way. From 1910 to 1938, this route was used to haul ore from Kennicott, the world's richest deposit of copper ore, to Cordova.
Now a tourist destination in the United States' largest National Park and Preserve, the Kennicott mine buildings are a few remaining intact examples of mining company towns that once were commonplace in the Western US.
RAF Alaska Liaison Al Clayton provided cooking and picnic facilities at his meadow next to Fireweed Airstrip (OAK8), eight miles SW of Kennicott, which served as the gathering and camping place for the group.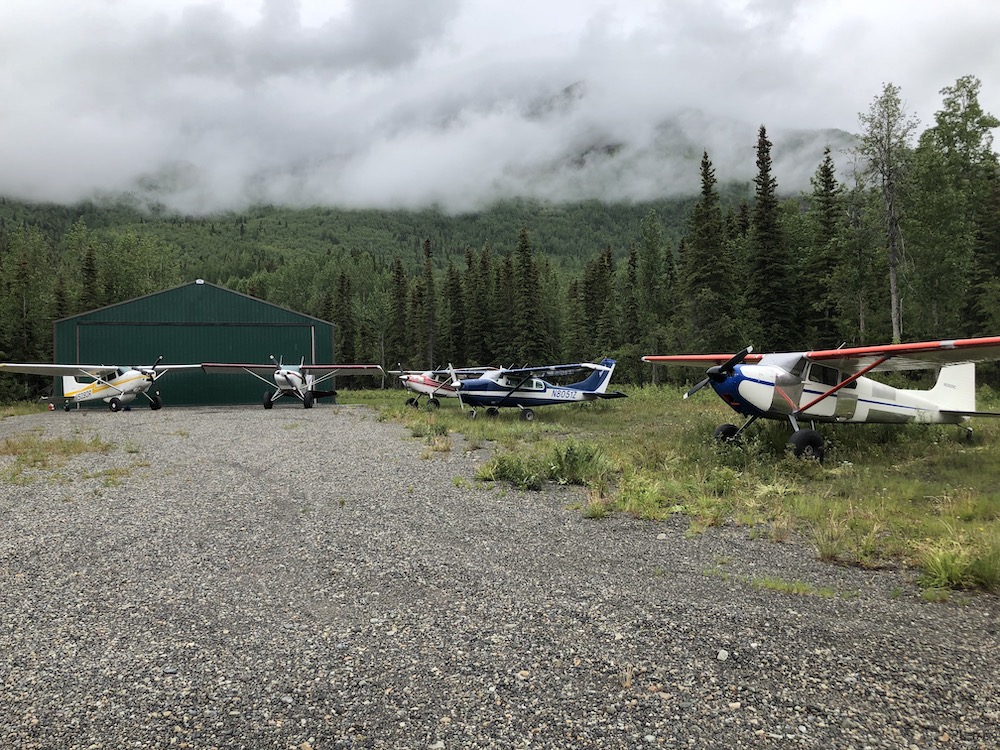 Weather mostly cooperated, except on Thursday, when wind shear and turbulence in the Copper Valley turned some pilots back. "Over the weekend a total of 58 guests came and went and took part in the adventure," Al said.
On Saturday, six suitable planes shuttled 16 volunteers 20 miles SE to remote and rugged Peavine, what Al calls "a beautiful airstrip at the base of snow-capped mile-high cliffs on National Park Service land. With chainsaws, weed whackers, and loppers, we cleared brush and trees which had encroached on both sides and ends of the landing surface, improving safety and accessibility." Meanwhile, a separate community service work crew cleaned up the historic McCarthy Cemetery.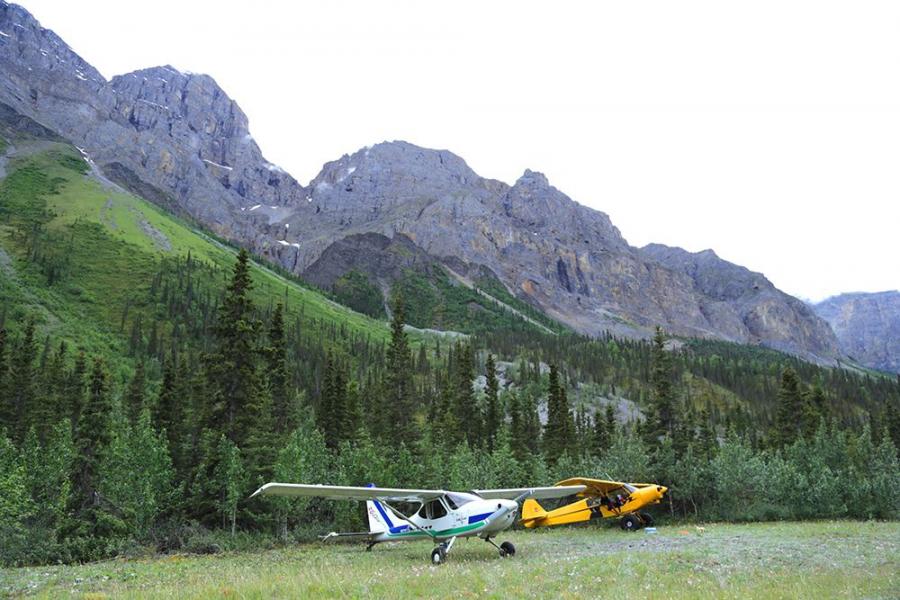 Pancake breakfasts began each day. Potluck dinners featured fresh halibut, smoked octopus, and other local treats. Sunday weather was fair and all who gathered made it safely home.
"Plan to join us next year when we will improve another local public airstrip. Maybe the next one will even appear on a sectional!" Al said.
Submitted on August 2, 2018