RAF AT SUN 'N FUN INTERNATIONAL FLY-IN AND EXPO!
Aviation enthusiasts from around the world gathered April 10-15 for the 44th annual aircraft extravaganza. Although inclement weather impacted the first and last days of Sun 'n Fun, the majority of the week was spectacularly clear for visiting exhibits, attending forums, watching airshows and examining static aircraft.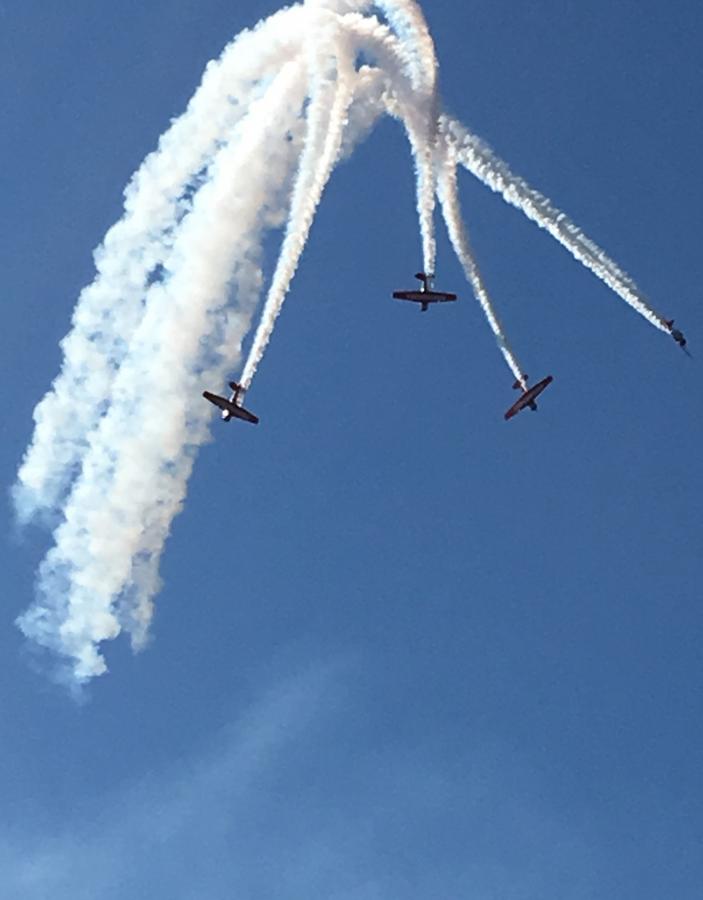 Just seven months ago, Hurricane Irma brought sustained winds of over 100 MPH that uprooted hundred-year-old oaks and scattered debris over the grounds. A group of volunteers surveyed the damage and planned a huge cleanup task. Over 300 troops and equipment arrived from Ft. Bragg joining staff, volunteers, and area high school students to tackle cleanup on the entire campus.
Everything was ship-shape as enthusiasts boarded trams to sections devoted to vintage aircraft, homebuilts, light-sport aircraft, warbirds and military aircraft, rotorcraft and seaplanes. Workshops, lectures and forums covered a variety of aviation subjects. Exhibitors hosted demonstrations and gave away samples. Aircraft gadget buyers, sellers and traders did a bang-up business.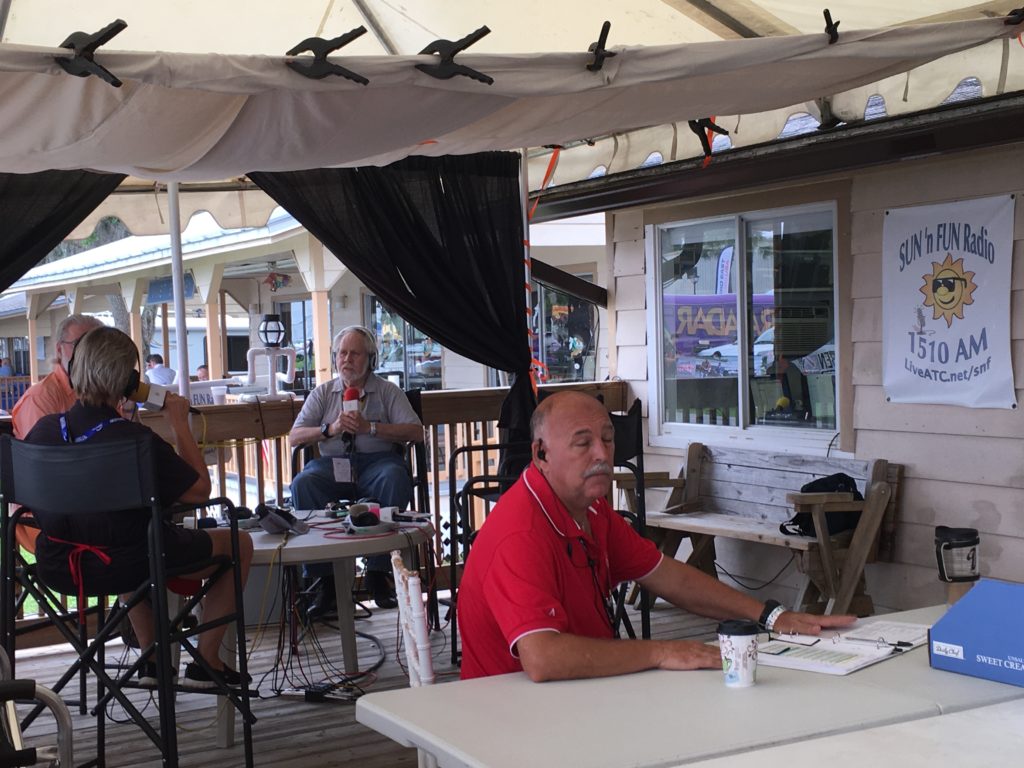 On Tuesday morning, RAFer Tim Clifford and RAF Wisconsin State Liaison Jeff Russell were interviewed live on Sun 'n Fun Radio. The early morning broadcast concluded with interviews with RAF Florida State Liaison Bobby Capozzi, Florida Sport Aviation, Antique and Classic Association President Mike Angell, and Sun 'n Fun Chairman of the Vintage Hospitality Center Kim Capozzi.
The RAF had a notable presence inside the Vintage Hospitality Center, a must-stop for many visitors to the Vintage area. With help from RAF volunteers, Bobby manned the RAF exhibit daily. Current RAF members were encouraged to visit and bring a friend to the Hospitality Center to meet the RAF crew, and received a custom-made RAF key FOB. The RAF exhibit provided an opportunity to educate aviators on RAF efforts to protect recreational aviation, and a chance to sign up new members and donors. Traffic was brisk all week, according to Bobby.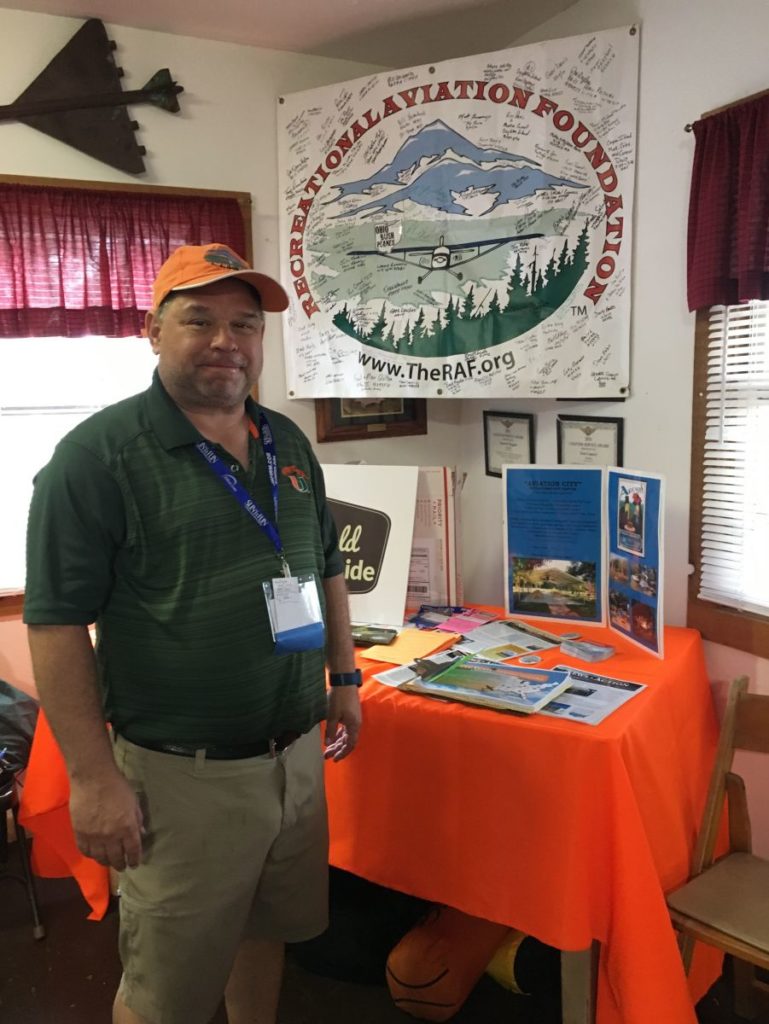 Highlights of Sun 'n Fun 2018 included the daily airshows, featuring thrilling aerobatics and precision formation flying. The D-Day Squadron, a contingent of C-47 and DC-3 aircraft conducted flyovers at the daily airshows. Watch for news of their upcoming trans-Atlantic journey to re-enact the historic 75th anniversary of D-Day in Normandy, France, in Summer 2019.
Tora! Tora! Tora! made its Sun 'n Fun debut on Saturday, featuring aircraft used in the movie of the same name. The Commemorative Air Force presented an electrifying recreation of the December 7, 1941 attack on Pearl Harbor, with authentic warbirds and plenty of pyrotechnics. The living history lesson is dedicated as a memorial to soldiers on both sides.
Another popular display: the Memphis Belle, the fabled WWII B-17 bomber that flew combat missions over France and Germany. Newly restored, it is one of the most famous American aircraft to survive the War, and achieved legendary status in the 1990 film, Memphis Belle, based on an account of its 25th bombing sortie. The crowds enjoyed tours of the renowned "Flying Fortress" and photo ops of the distinctive Memphis Belle nose art.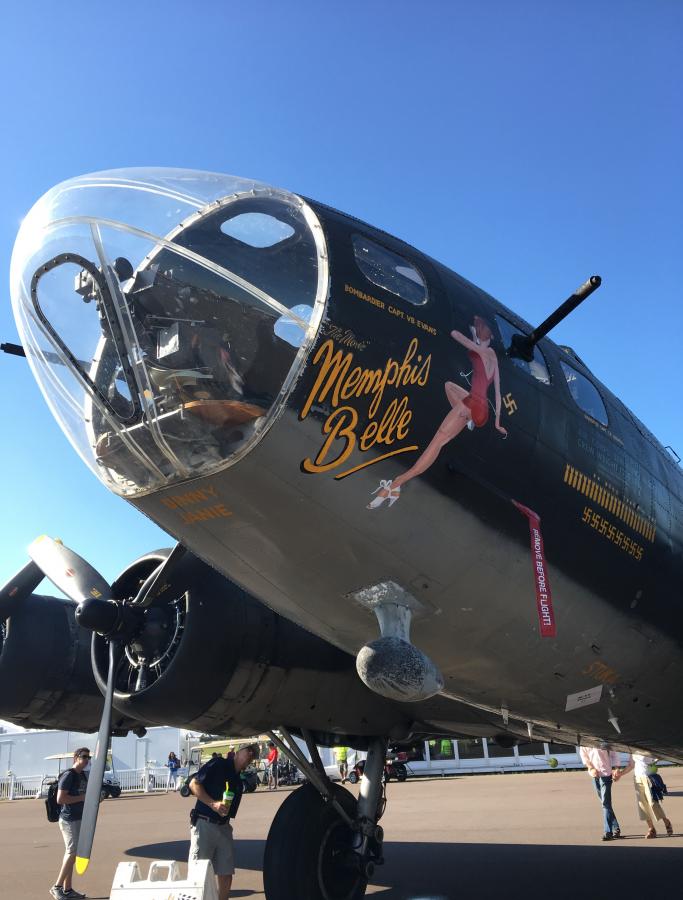 Other Sun 'n Fun attractions included 'first flights' for youth, honor flight arrivals, a classic car show, a fun run, and an aviation career fair. The Sun 'n Fun daily newspaper, Sun 'n Fun Today, edited by Janice Wood and published by General Aviation News, included a story on the RAF.
There was something for everyone at Sun 'n Fun 2018, as families, youth, old friends and new ones convened to celebrate a passion for aviation. The RAF thanks Bobby and his crew for all their volunteer time and energy.
–Lisa Ellington, RAF Member
Submitted on April 19, 2018